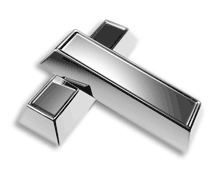 Palladium Buying Guide
Palladium is a newly found precious metal, from the platinum family. This rare metal has a grey-white color and doesn't tarnish or fade. Unlike gold, it is hypoallergenic. It has 95% purity and although it is part of the Platinum Group Metals (PGM), it has a far lower density.

In addition, Palladium jewelry, or 950Pd is nearly the same price as 14kt White Gold.