Browse reviews & testimonials from our most valuable customers regarding their Allurez jewelry purchase. See the ratings past customers Left us on their custom engagement rings, wedding bands, and other fine jewelry. At Allurez, we pride ourselves with customer satisfaction!

Amazing Jewelry

|

Buy From Allurez - They have Amazing Jewelry and Customer Service
By Nathan From United States
Beautiful topaz ring

|

Beautiful topaz ring-gravest quality and clarity
By Laura Andrew from Jacksonville, FL, United States

Thank you Allurez

|

First of all I want to thank Allurez for the most gorgeous piece of jewelry I've ever laid eyes on! My mother works hard as a nurse at a hospital and often puts others before her own needs. Last year before mother's day she told me that the one thing she wished my dad would get her on her birthday was a real ruby (her birthstone) as he would always got her knock offs. She loved them as it was the thought that counts but I could tell she really wanted that ruby. Well at the beginning of this year my dad suddenly passed away. She's been very depressed and I wanted to get her something for mother's day that would cheer her up. Allurez made that possible with a breath taking ruby that I could afford. I know my mother will love it and I can't wait to give it to her this weekend. I would also like to give props to Greg who gave outstanding customer service through out this entire process. I will continue to do business with this company and thanks so much from the bottom of my heart!!!
By Jessica Hanly from Kingsland, Georgia, USA
Beautiful jewelry design

|

Beautiful, beautiful evil eye anklet!! It was so pretty, I turned it into a bracelet!
By Cheri Anaclerio from Orlando, Florida, United States
My amazing journey

|

I'm so happy I came across allure, the most beautiful and Stunning jewelry I've seen in awhile the site is so easy to use and I know everyone will love the experience of customizing your own ring I sure did thank you allure
By Kathy lawrence from Carrollton, KY, United States
She loves it

|

She loves it and can't keep her eyes off it. Oh my God it's so pretty, I Love It. Baby. Baby. It's gorgeous! I'm dieing baby, it's so pretty. I Love It. I can't believe it! Thank You So much
By Seth Enslow from Costa Mesa, CA, USA
Absolutely stunning!

|

'Take your breath away' ring and superb workmanship. Could not be happier!
By Amy Rogers from Sorrento, Florida, United States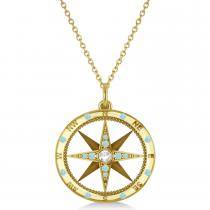 Compass pendant with Aquamarine stones

|

I found your compass pendant years ago on line, from the moment I saw it I knew it would be perfect. I was finally able to make the purchase, I received it just the other day, it is everything I hoped it would be, just spectacular, absolutely beautiful. I will cherish this piece for the rest of my life. Thank You !!!
By Cynthia Skipper from Hampstead, NC, US
It was beautiful and everything was correct down to the DETAIL thank you again hopefully I'll never need you guys again but if I do guess who has a repeat customer!

|

The ring was beautiful I havent gotten her take on it but it's what she asked for and I LOVE IT!
By Khalil Mcclain from Madison, AL, United States