---
Engagement Rings
The Ultimate Men's Guide to Buying the Perfect Engagement Ring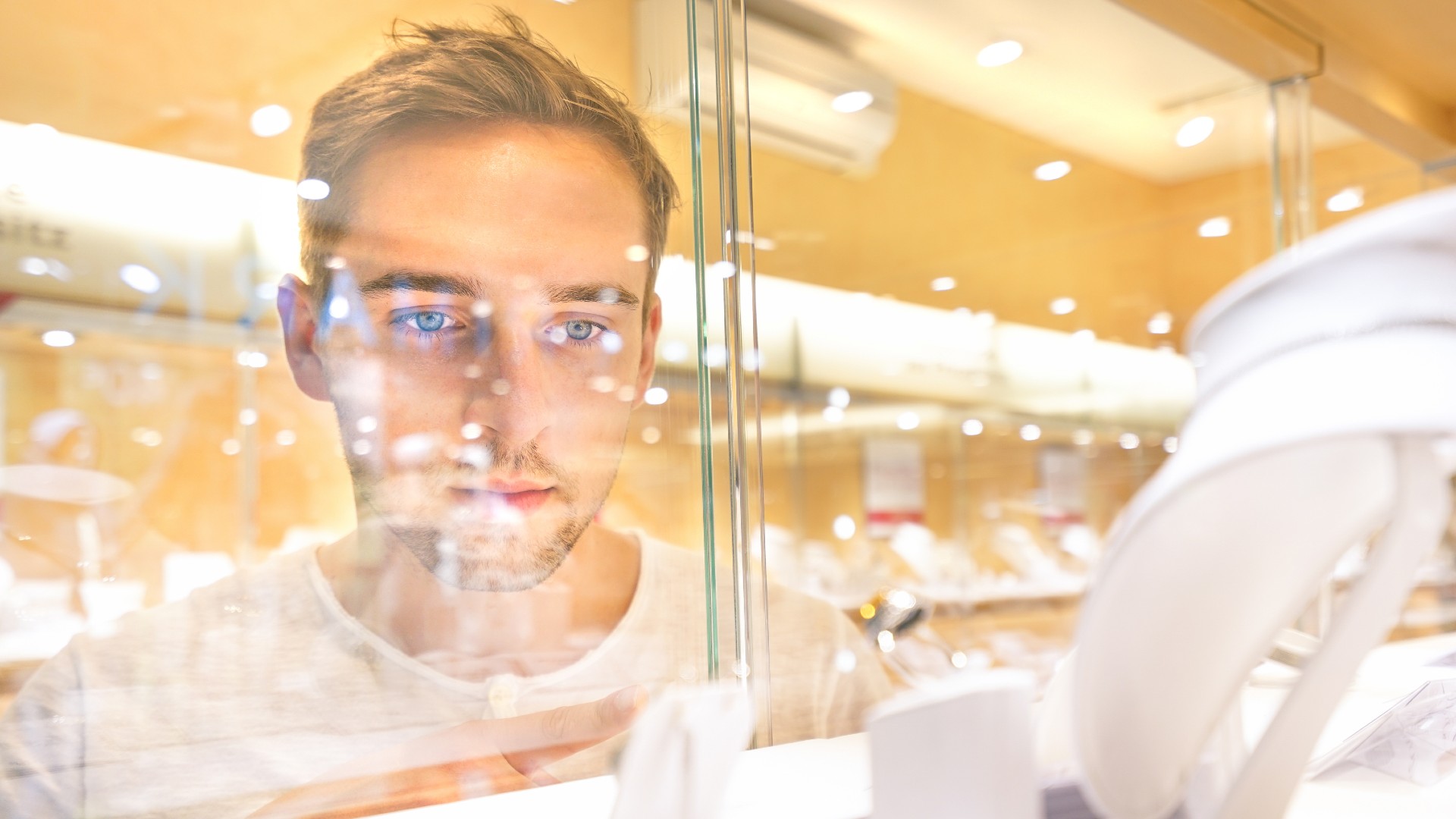 Whether she knows the question is popping any day now or you're crafting the surprise of a lifetime for your sweetheart, choosing an engagement ring may be a big part of the process. And while a simple solitary diamond sitting above a gold band is a classic, engagement rings come in many more designs. Find out what you need to know, decide and do if you're ready to commit to an engagement ring and the woman you want to give it to.
What You Need to Know Before You Buy an Engagement Ring for Her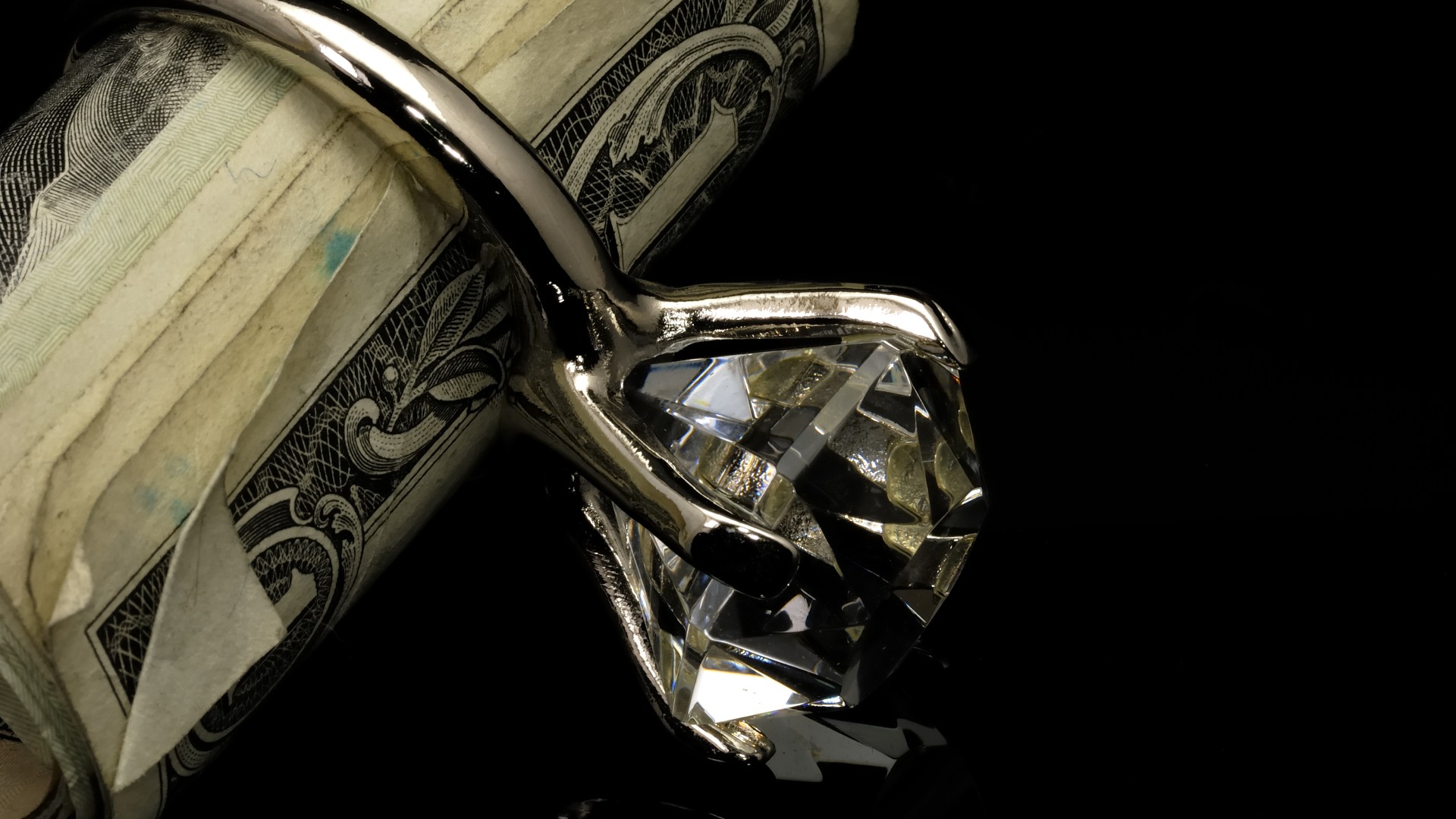 Start your quest for an engagement ring by educating yourself. Don't worry, this is the type of homework that's mostly fun and provides a practical foundation for your romantic endeavor.
Know What You Can Spend
Start by understanding what you can spend on an engagement ring without breaking your bank or putting your potentially shared financial future in jeopardy. Tradition says a man should lay down the equivalent of two months' salary when buying his love an engagement ring, but in reality, people spend much less (and much more) than that all the time.
In the end, it's not about how much the ring costs but about the thought behind it and the level of commitment in your eventual I dos. Set a budget for engagement ring shopping that's realistic and then stick to it by shopping for the best stones within that range.
Know What She Likes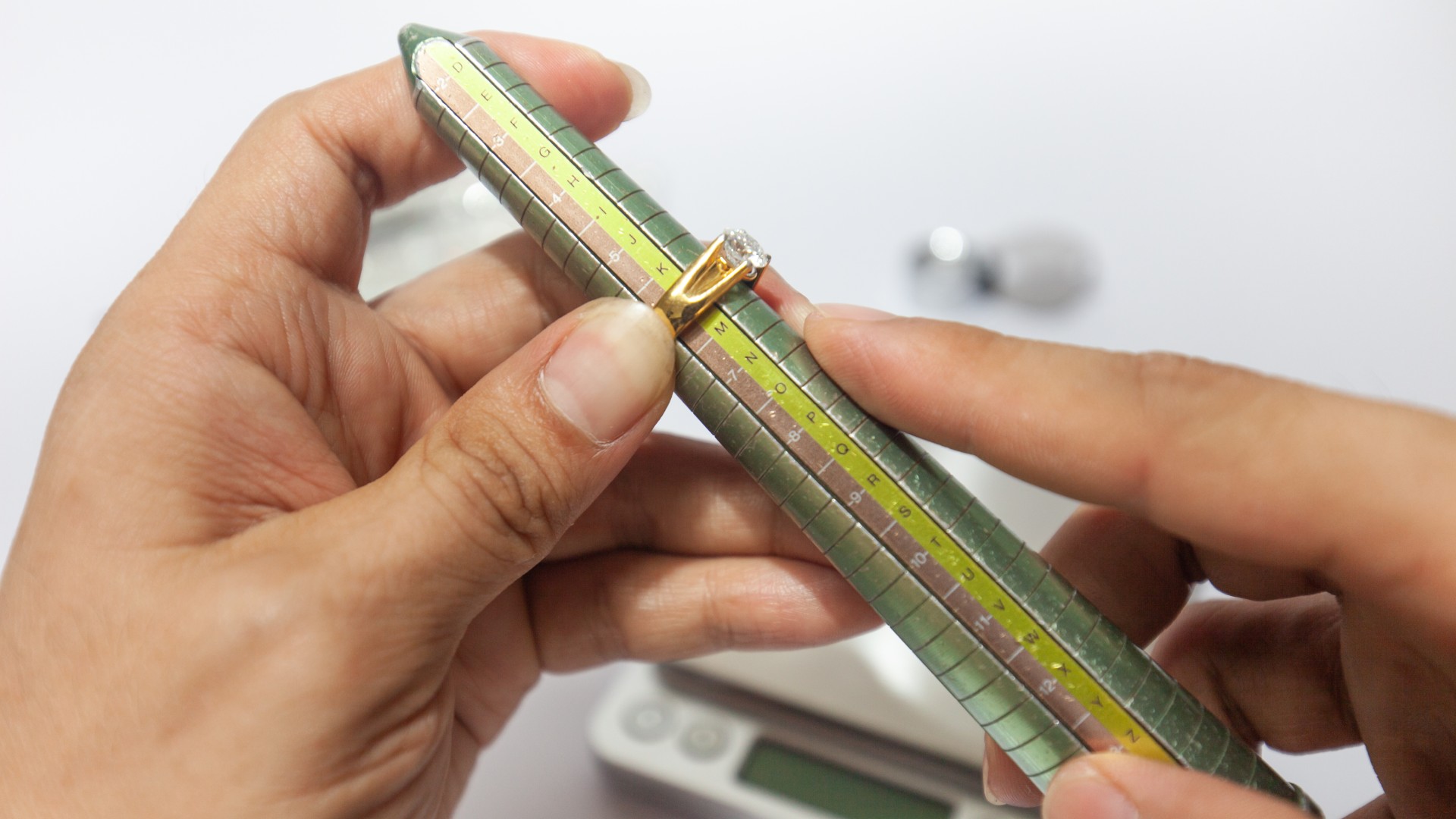 Once you have a price range in mind, consider what style your sweetheart likes. If she rocks bohemian broom skirts and has never exchanged her Chacos for pumps, she might enjoy an engagement ring that eschews diamonds in favor of colorful stones like aquamarines or emeralds. For the more traditional lady who loves a striking pencil skirt profile and the sparkle of gold on her neckline, diamonds are usually a better bet.
Know Her Ring Size
Rings can be sized, but one that falls right off your darling's finger the moment she says yes can put a damper on the occasion. If possible, put a little detective work into finding out her ring size. Some options include:
Asking loved ones if they know it
"Borrowing" one of her rings when you go to the jewelry store
Tracking one of her rings on paper and bringing that to the jewelry store if you think she'll miss the ring while you're out
Know About the 4 Cs of Diamonds
Understanding the 4 Cs of diamonds helps you choose a stone she'll be pleased with while also considering your budget. Here's a quick rundown:
Carat is the weight of the stone, or how big it is. Bigger usually means more money.
Color refers to the colorless nature of the stone. Less color usually means more money (and most women who want a diamond prefer less color).
Clarity refers to how free a diamond is of imperfections. The closer you get to perfect, the more expensive the stone may be.
Cut refers to how the diamond is cut and shaped, which impacts its sparkle.
Here's the deal with the 4 Cs: They create a balance that impacts the overall price of a stone. A large diamond may be less expensive if it's got color or lacks a high level of clarity. But if you're after clarity, you may be able to afford it in a smaller stone. Understanding these factors helps you know the types of diamonds to look for.
What You Need to Decide When Choosing an Engagement Ring to Propose With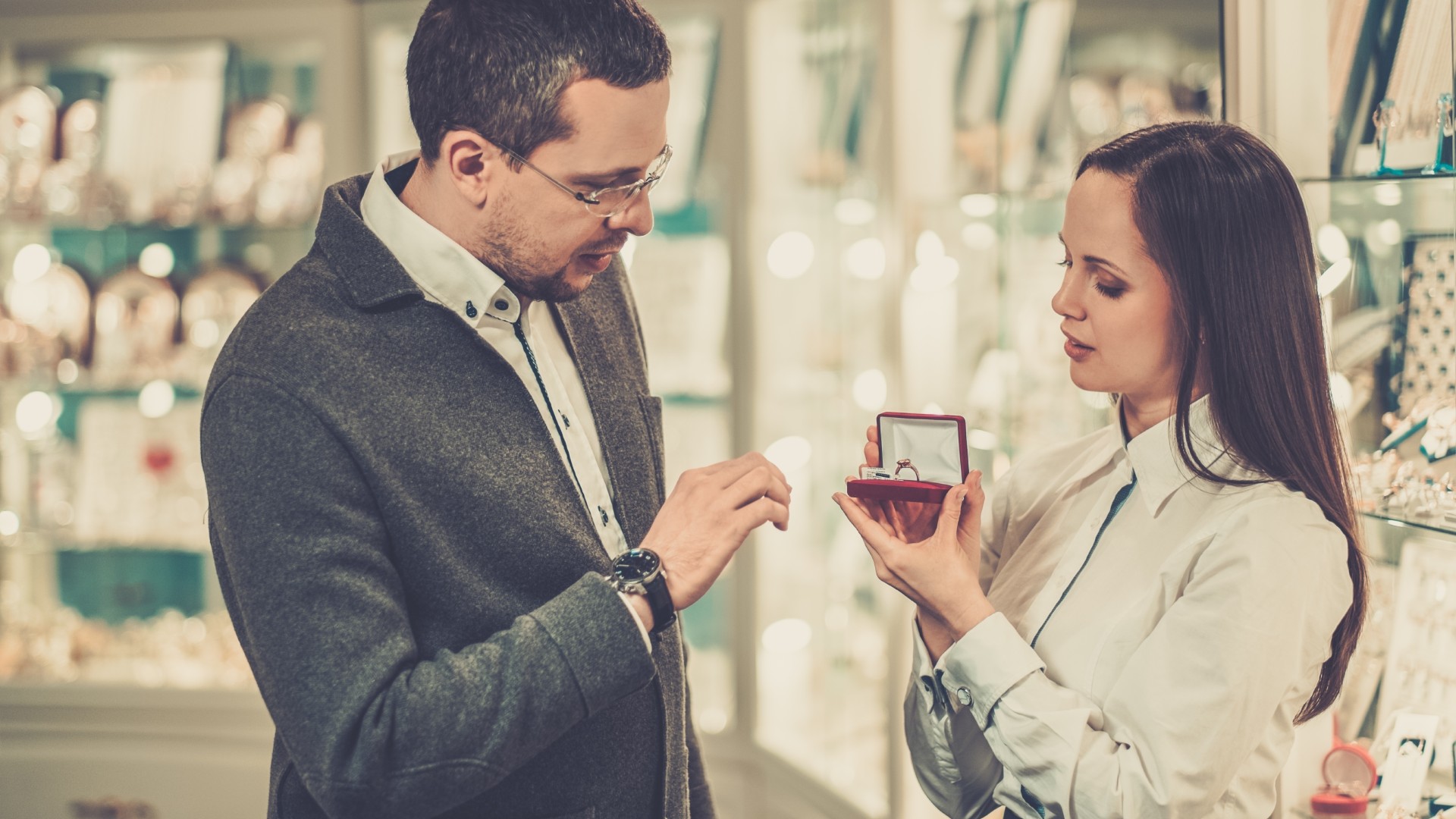 Once you're armed with a bit of knowledge, it's time for active engagement ring shopping. Be prepared to make all of the decisions below as you go through the purchase process.
Overall Design
Start with metal type. Do you want a white gold, yellow gold, rose gold, platinum or palladium band on the engagement ring? This is decided partly by your lover's preferences in jewelry. If the contents of her jewelry box are heavy on silver, for example, white gold may be a better choice than yellow.
Next, decide whether your sweetheart might want side stones or other enhancements to make her ring fancier. Or, would she prefer a simple diamond on an otherwise naked band?
Review options such as halo, three-stone or pave-set engagement rings to make your decision. Ask yourself what design options feel most like they match your lover's aesthetics and personality.
To Diamond or Not to Diamond
You might also need to decide whether a diamond is the right choice. While it's traditional, there's nothing that says your engagement ring has to bear one. Make this decision in line with what you know about your sweetheart's preferences for stones and jewelry. Does she go gaga over sapphires and rubies but give diamonds a pass? She might prefer color in your engagement ring.
Stone Size and Shape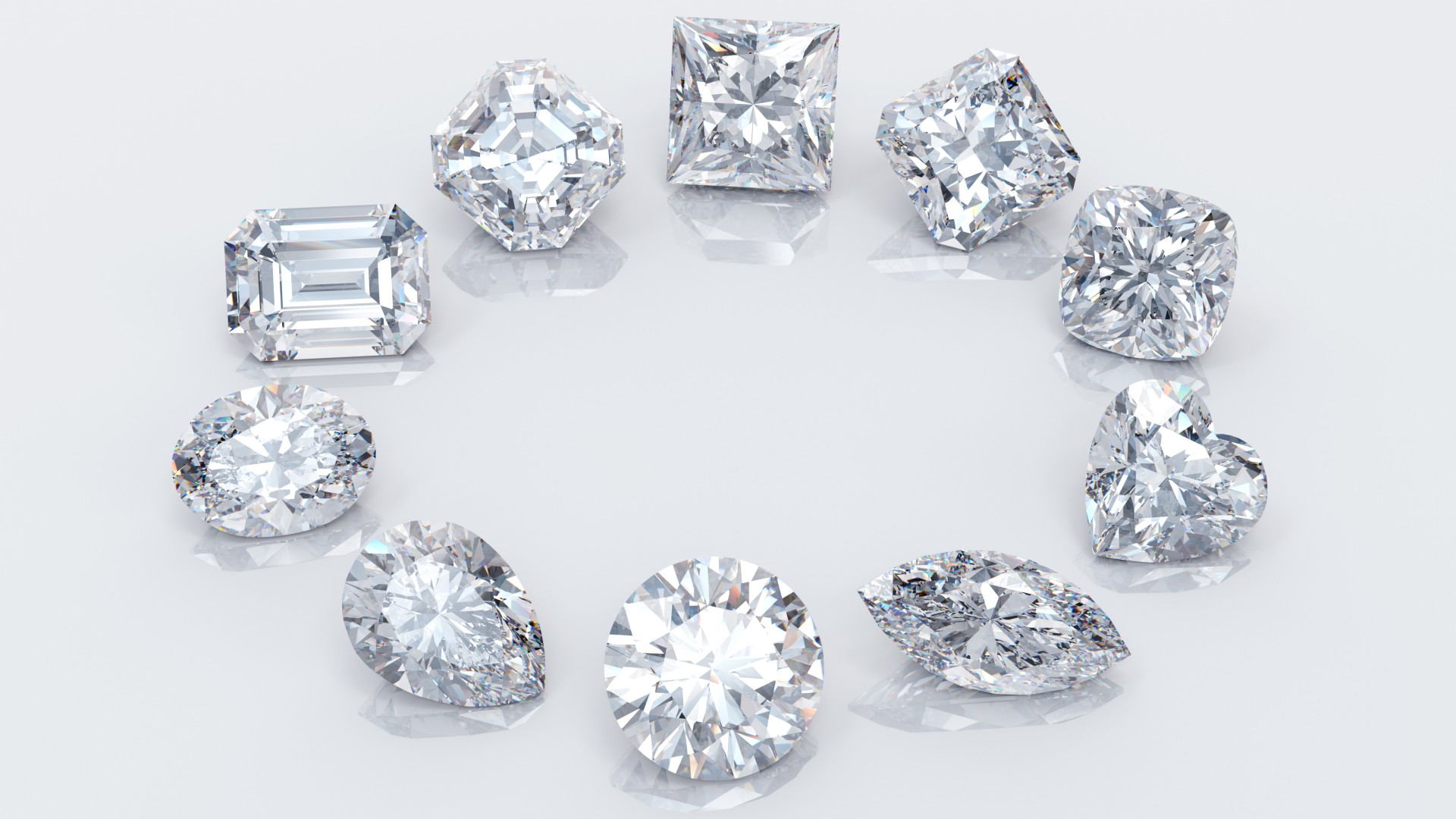 Once you settle on a stone, decide what size and shape you want. Size is mostly dictated by your budget, so look at ring options with the right carat range to see what the stone might look like in various designs.
When it comes to shape, you can choose from options such as round, heart, oval, pear, square and teardrop. Each shape can change the way a diamond sparkles or alter the fire of another gemstone. It can also impact how big or prominent the stone looks in certain rings and designs, so consider different options to find a look you like.
Diamond or Stone Setting
Decide what type of setting you want for the stone. The most common is prong, which involves the stone being held in place with four to six metal prongs. This is a flexible setting type that works with a variety of stones, cuts and designs, but you can also consider other options as you shop for your ring.
Special Touches
Finally, decide whether you want special touches such as an engraving. This can be a sweet addition to an engagement ring, but do consider the size and thickness of the band and what information it might be able to hold. You also don't have to decide this right away. Getting an engraving for the wedding or a special anniversary can be a heartfelt gesture you can save for the future.
And the Rest Is Up to You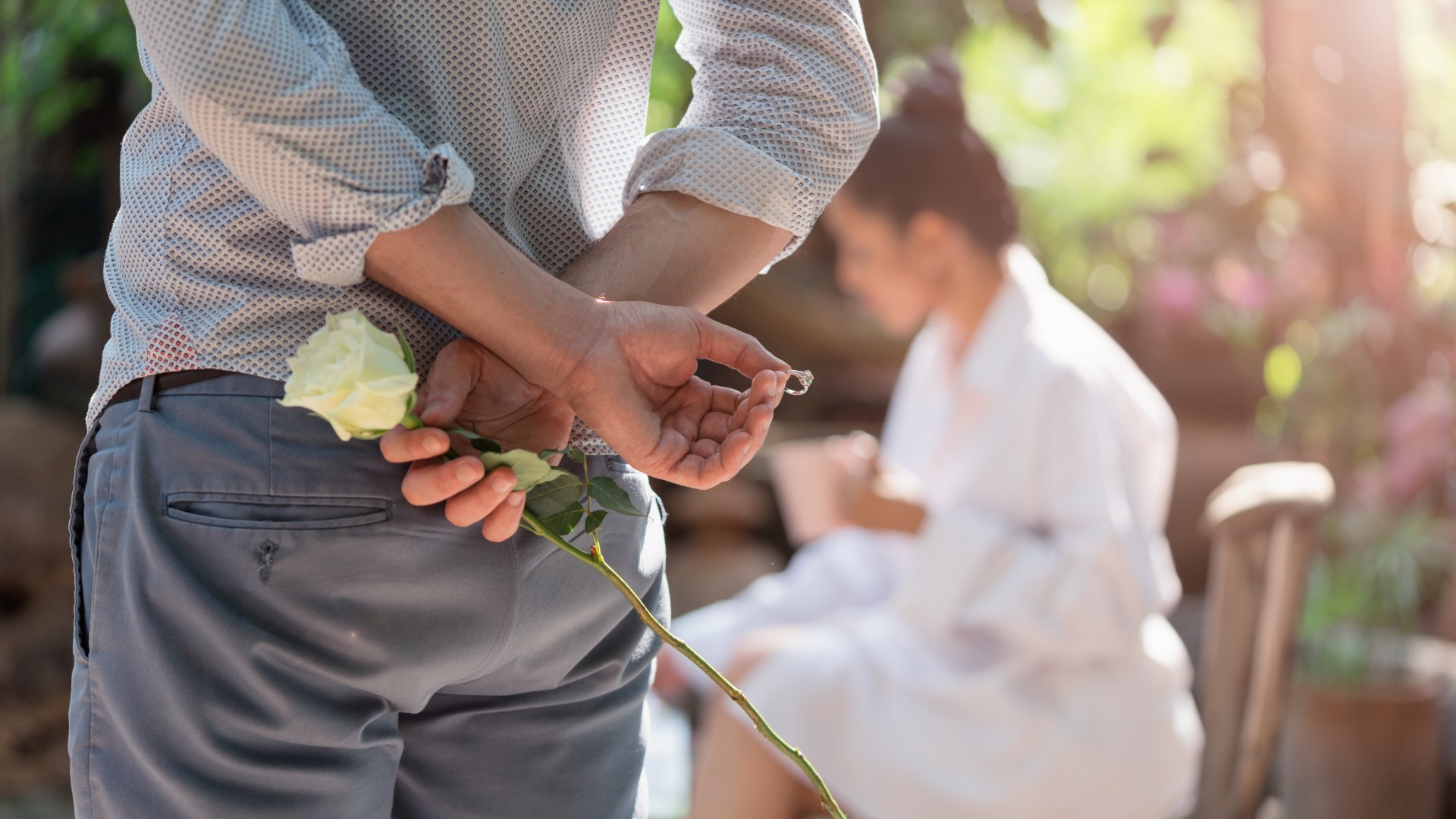 Allurez makes it easy to customize engagement rings. In fact, you can design your own or shop preset options if you're already overwhelmed by all these decisions. Browse our selection of engagement rings and click to see different designs, stones and other traits to find the perfect option for your proposal.
Once you've made a purchase, the rest is up to you. We'll create and ship your ring in plenty of time for you to pop the question. While you're waiting, put together plans for a memorable and romantic surprise so you can get down on one knee in style.

About Allurez Tech

Twitter •