---
Designer Jewelry / Engagement Rings / Gift Ideas / Proposal / Rings / Unique Jewelry / Wedding Bands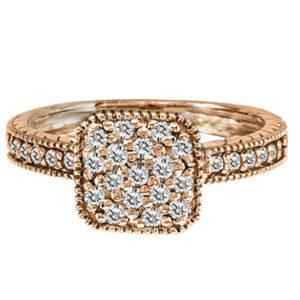 The idea of buying a new piece of jewelry either for your own collection or to even honor or celebrate a special occasion in your life can take some people off guard.  With so many different jewelry styles and jewelry designers running around in addition to the wide variety of precious gemstones and precious metallic elements, it is completely understandable that some individuals (even the most fashion savvy jewelry lovers) can occasionally feel like they are drowning in a sea of too many options, too many choices, and far too many ideas for jewelry.  In order to make things easier on yourself so that you do not give up on buying a new piece of jewelry for your collection or for a special event, having an easy to follow guideline framework can be extremely helpful.  The first thing you need to decide on is what type of jewelry you want.  With the long history and high fashion of bands wrapped around your fingers, you definitely could use a new ring!  Now that this is decided you should certainly look into what kind of gemstone you desire.  Diamond stones are some of the most widely known and loved gems on the planet.  Their bright white shine is truly amazing and great for unique new looks.
Getting a diamond ring of your own is not as difficult as you think it should be though because they are simply everywhere.  It is even almost too easy to find a diamond fashion ring that suits your own individualistic tastes because of this massive selection collection.  The third thing you need to do is to look into what kind of metal foundation you want for your diamond stone.  Since the classic white diamond looks amazing with any kind of metallic element and can complement even the most eclectic wardrobe selections, this one step might prove tricky.  Yellow gold can make for an appearance of old world prestige and high class.  White metals such as white gold, platinum, and even the high style palladium create a different look that is more about being fashion-friendly, sparklingly bright, and something that will work with any sort of event or occasion.  For this reason diamond engagement rings as well as diamond wedding bands look great with white metals because they can stand the test of time by working with all the change of fashion that will occur over the rest of your lives together!

About Allurez
Allurez is the premier designer and retailer of high quality fine jewelry with a brand name known to royals as well as to the rich and famous. We are committed to providing you with the largest and the finest selection of engagement rings, wedding bands, bridal jewelry, fine fashion jewelry, and certified loose diamonds. Go ahead, browse our store, and find your perfect jewel!