---
Engagement Rings
Tips for Buying the Perfect Diamond Engagement Ring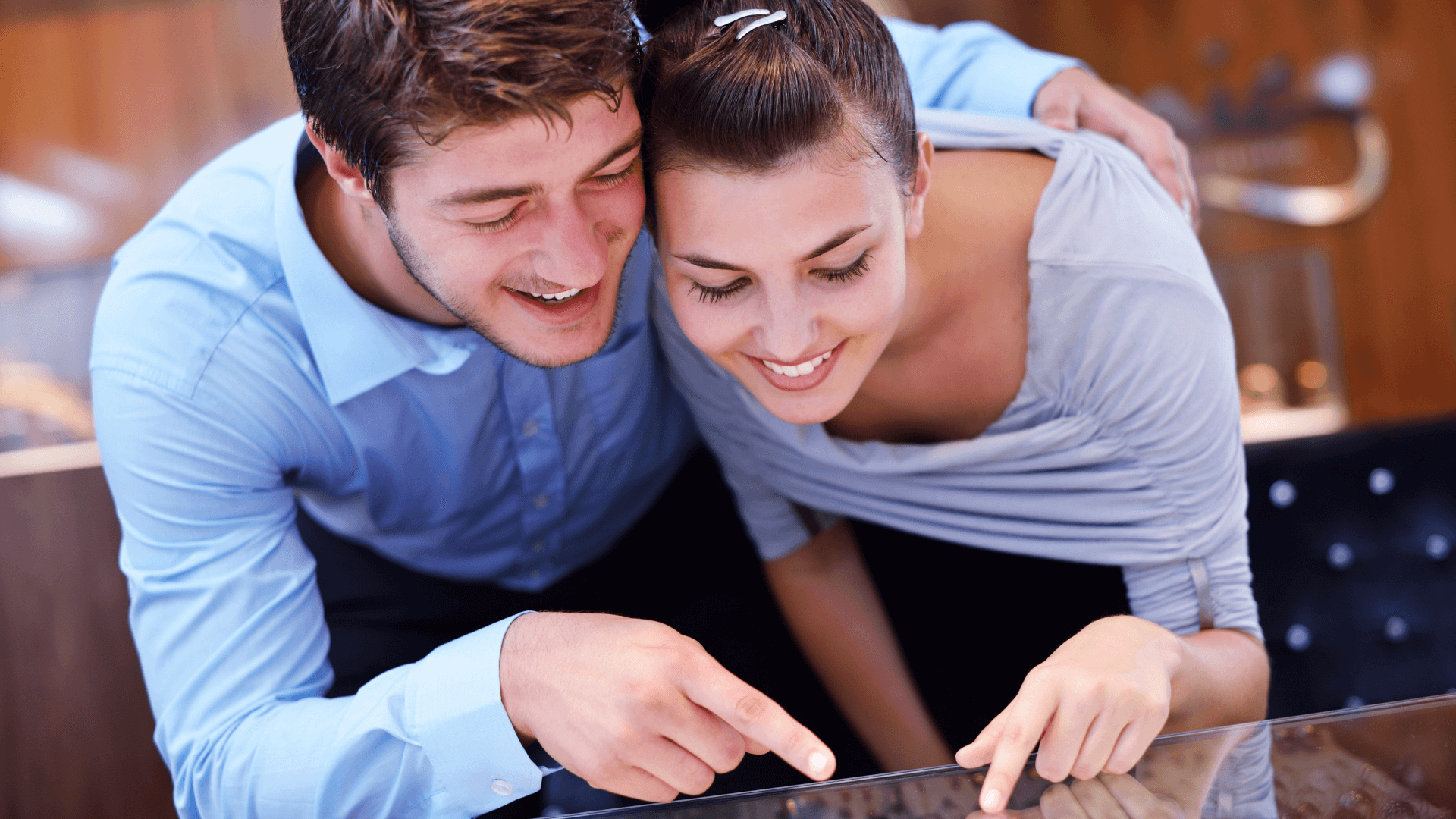 Shopping for engagement rings can be incredibly exciting. It can also be the source of major stress, especially if you're not sure what you're looking for or how much you want to spend. The key to finding a stunning ring and maintaining your sanity is to study up ahead of time.
Here are some expert tips on how to buy the perfect engagement ring for yourself or your future fiancée.
Decide on a Budget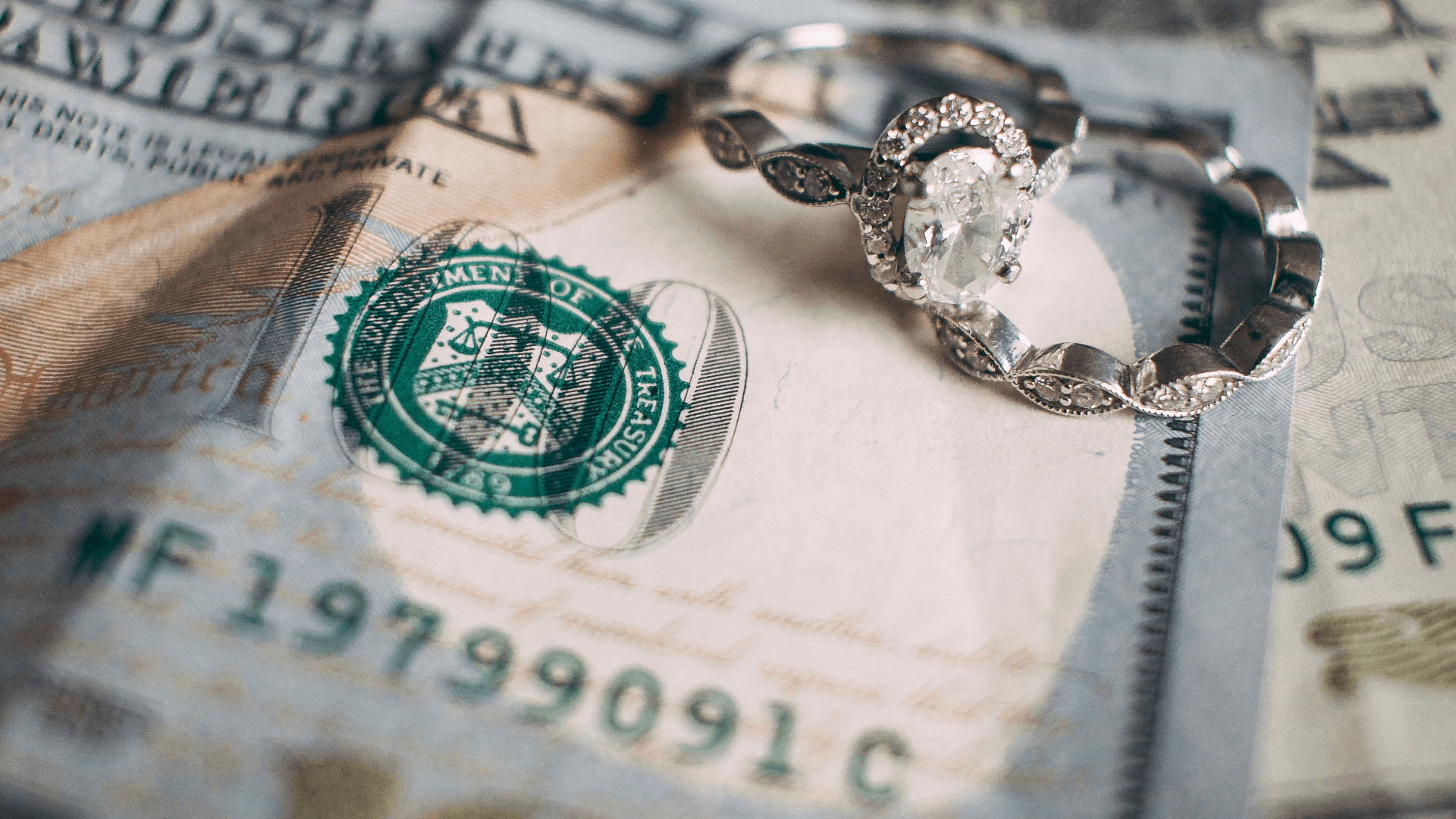 The average cost of an engagement ring in the United States as of 2021 is between $4,770 and $5,580. But for every couple whose ring purchase falls within that range, there are plenty of spouses-to-be who pay a lot more or a lot less for their new jewelry. For some couples, a simple ring with a smaller stone is perfect, and depending on the quality of that stone, the resulting price tag could be very reasonable. For other couples, bigger and blingier is always better. For example, the ring given to Kate Middleton by Prince William — his mother Diana's ring, a sapphire surrounded by diamonds — is valued at over $550,000!
Ultimately, how much you spend on a ring is up to you. Your budget should be:
Realistic, meaning you know you can get the kind of ring you want for the money you've decided to spend
Comfortable, so you can spend the total amount budgeted without serious anxiety or concern you won't be able to take care of your existing bills
Transparent, meaning both you and your future spouse are happy with the amount spent (and if the ring purchase is a secret, that he or she will be happy post-proposal when they find out how much money their ring represents)
Having a budget in mind before you start shopping saves you both time and energy. Once you have a clear-cut idea of which rings to look at, you can seriously consider the ones in your budget and steadfastly ignore everything else.
Do Your Homework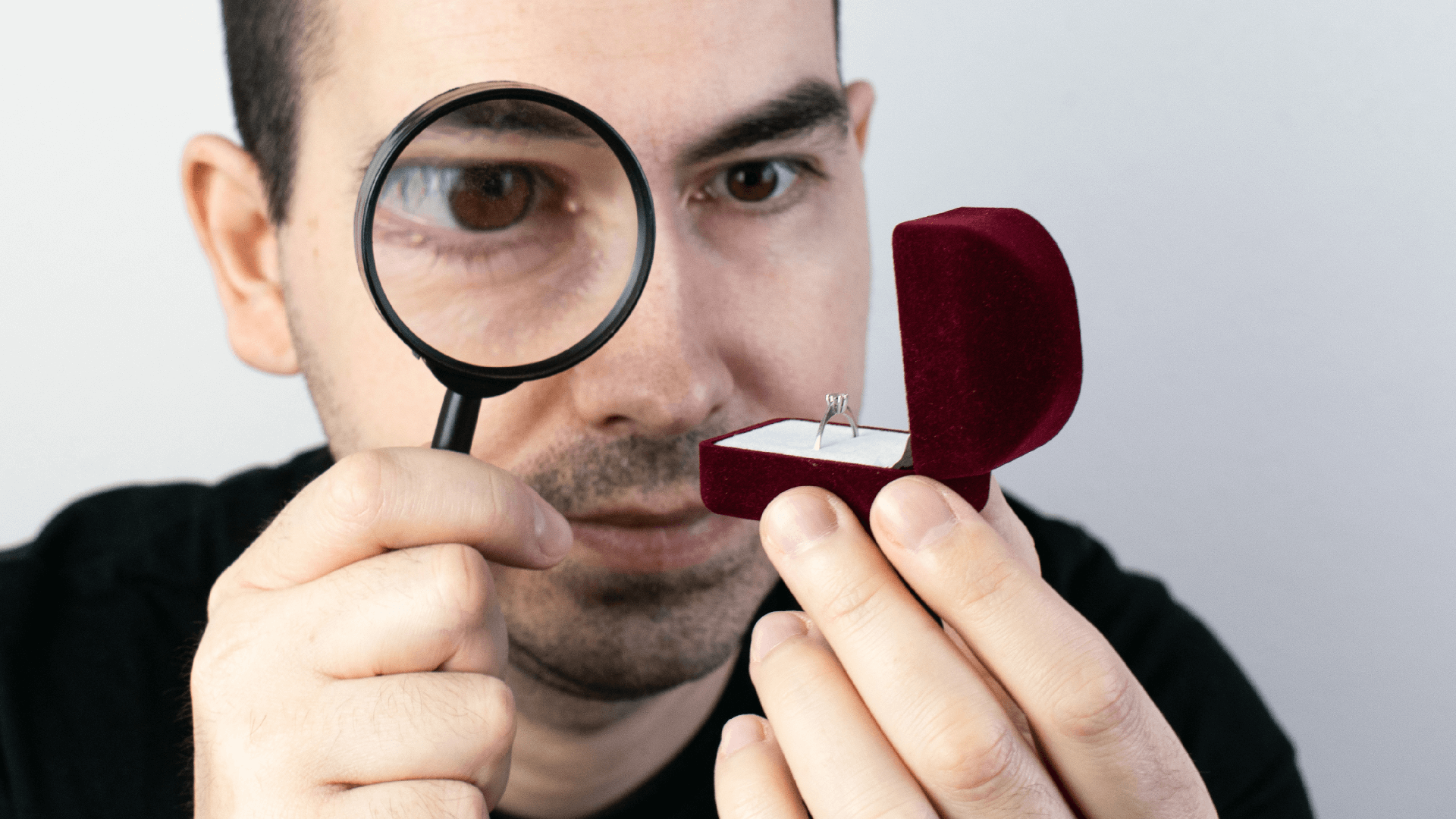 When people shop for a new car, they look up the value of used rides in the Kelley Blue Book, they read consumer reports and they go for test drives. You should put the same amount of research into ring shopping.
Research goes hand in hand with the budgeting portion of your ring purchase prep because the type and quality of the stone you choose directly affects the cost. Since the vast majority of engagement rings feature a diamond, you'll probably want to start by studying the 4Cs:
Cut: The cut of a diamond is how it's carved and faceted to maximize radiance
Clarity: The fewer imperfections a diamond has, the pricier it will be (note: very few diamonds are truly flawless)
Color: Diamonds are rated according to the presence or absence of color, with colorless diamonds among the most priceless gems in the world
Carat: The weight of a diamond
Figure out which of the Cs are most important to you. If you want a larger diamond, you may want to prioritize carat weight and cut (different cuts can help determine how large a diamond looks) while accepting a slightly lower grade of clarity or color to still stay within budget. If you want as close to flawless as possible, you'll either need a large budget or a smaller stone.
You'll also want to familiarize yourself with common terms you might come across while shopping so you can converse with jewelers and compare stones with confidence. Some of these terms include:
Gemological Institute of America (GIA): The GIA sets and maintains the standards used to evaluate the quality of gemstones, like diamonds. When you're shopping for engagement rings, you'll want to ask for proof of GIA certification, which includes tons of details such as the diamond's ratings, measurements and even a diagram of the stone.
Shape: Gemstones come in a wide variety of shapes such as Asscher, heart, oval, round, princess, pear, cushion and emerald
Halo: A popular style of ring that features a large center stone encircled by a halo of smaller stones
Crown: The top half of a diamond that includes the table or face
Pavilion: The lower half of a diamond, including the portion that sits in the setting
Brilliance: The bright, often white, light that reflects off the surface of a well-cut diamond
Inclusion: Internal flaws that affect a diamond's clarity
Make Your Purchase Personal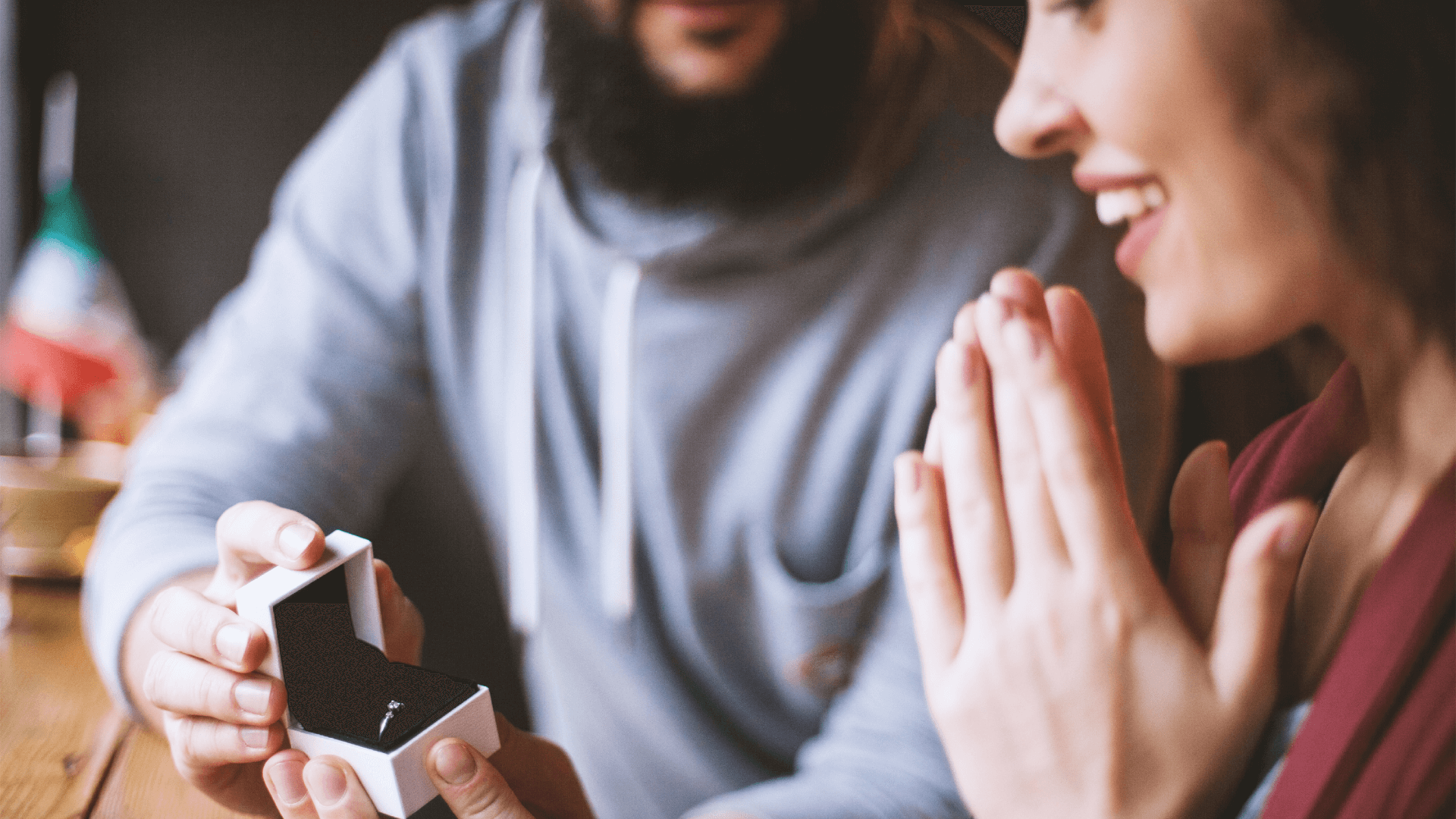 While some modern brides purchase their own engagement rings or at least participate in the shopping process, the majority of proposals are still a surprise. That means you're most likely shopping for a ring for someone else, and that can get tricky. You'll need to know not only your partner's ring size, but also their personal style. After all, they're going to be wearing this ring every day for the rest of their life. It has to be perfect! `
Look at her existing jewelry, her closet and even what kind of movies she watches.
Does she gravitate toward black and white films and still have the flapper costume she wore for Halloween a few years ago? She might like a vintage or vintage-inspired engagement ring.
Does she prefer clean lines and minimalism, both in her wardrobe and in her home décor? Look at classic rings like a diamond solitaire on a solid, polished band.
Is everything in her jewelry box white gold or silver? The ring you choose should be too.
Are you in love with a neo-hippie who loves boho clothes and eclectic art? She might appreciate a fancy-cut diamond like a marquise or even a diamond alternative like an opal or amethyst.
Think about lifestyle requirements as well. A future bride who is particularly athletic or who works a highly physical job may prefer a low-profile ring that's easier to wear in a hospital setting or while working with kids.
Choose Your Jeweler Wisely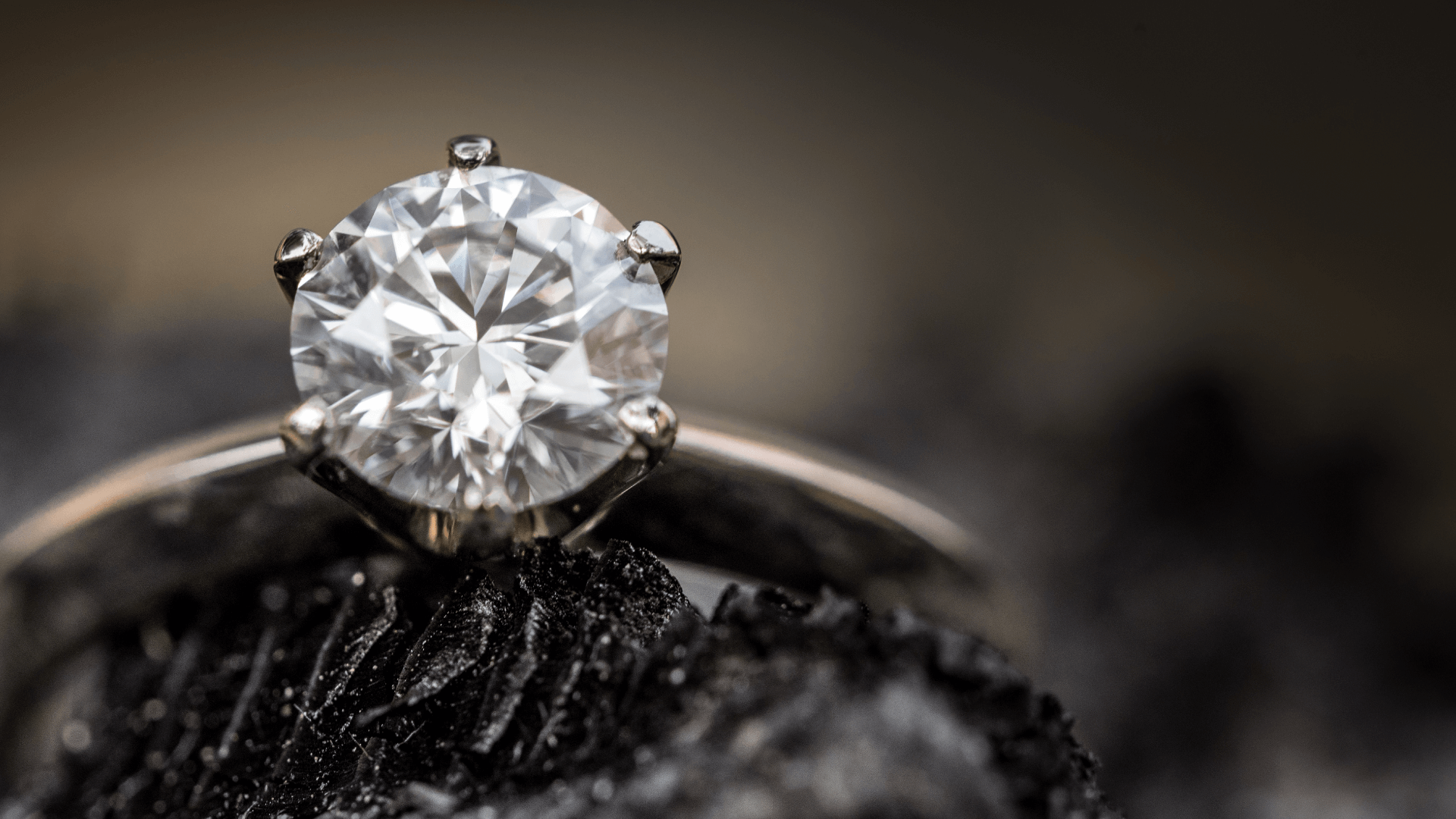 The final piece of your pre-shopping preparation is to study up on jewelers. Not all engagement ring retailers are created the same, and there can be some extra risk in buying online if you aren't sure who you're buying from.
Every diamond should come with an independent grading report. It's especially great if it comes with a GIA report — then you can verify the gem's details via Report Check. This service offers an extra layer of protection for diamond buyers. Not only can you see the report, but you can also confirm authenticity with just a few quick clicks. In addition to double-checking that the report exists in the GIA's database, you should also take a moment to compare its report to the one your retailer provides. The reports should be an exact match.
Research the seller's own policies and history, too.
How long have they been in business?
Do they belong to any jewelry trade associations?
Where are they based? If they have a physical store, where is that located?
Do they have reviews? If so, how have they been rated by other consumers? Look at negative reviews to see what issues have cropped up so you'll know what to watch out for.
What is their return policy? Is it different for custom or "design your own" jewelry?
Do they offer financing?
Where do their gemstones come from? Are their diamonds ethically sourced/conflict free?
Can you have your ring resized after purchase? If so, how much does that cost (including any applicable shipping charges)?
Is their website secure? How about their payment interface?
If you have other preferences, like jewelry made in the USA or retailers that offer a military discount, you'll want to explore those questions as well. Pay special attention to potential red flags like sellers who are located outside the United States (it can be difficult to recoup money if anything goes wrong) and online auction sites offering minimal information up front and poor return policies. And as always, if the price seems too good to be true, it probably is.
Ultimately, the ring you choose should suit your relationship and the people in it. In other words, if you and your sweetheart love it and feel good about what you're paying for and what you get, you've done a great job. Still need help making a decision? Contact our team and one of our personal shoppers will assist you in finding a ring you adore.

About Allurez Tech

Twitter •