Opals: From the Aussie Outback to Outer Space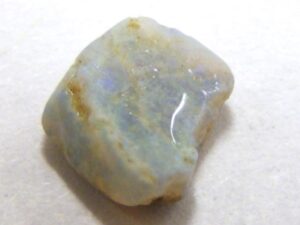 Revered in lore and literature for its otherworldly beauty, the precious opal's distinct kaleidoscopic display has found it the subject of adoration for millennia. Our planet's most abundant opal deposits are mined in Australia, where it has become their national stone. It wasn't turned into the massive industry we know today until the late 1800s, when Tullie Wollaston braved the Australian outback's harsh terrain to begin mining and marketing the gem to the rest of the world.
Fast forward 100 years and change, and a new source of precious opals has been discovered that rivals Australia's reserves, which account for 90% of production worldwide. Unfortunately, it's on Mars.
A Discovery of Stellar Proportions
In 2008, NASA's Mars Reconnaissance Orbiter observed minerals across large surface areas, and upon further investigation, they were revealed to be composed of hydrated silica. In layman's terms, NASA has potentially discovered one of the largest natural opal fields known to man on Mars. The precious opal's unique beaded structure that makes it capable of diffracting light is simply a combination of water and silica. While evidence of water on Mars is nothing new, the length of time it takes to form an opal gives scientists hope that the water was present long enough to sustain some sort of life-form.
Looking for Mars Closer to Home
If we look at the Australian opal fields in the Great Artesian Basin, you'll notice the red soil looks a lot like the surface of Mars. Similar rock formations, flooding history, and other mineral deposits, are also traits shared by the Artesian Basin and Mars.
The surface of Mars has undergone a long, planet-wide process of acidic oxidative weathering – extremely uncommon on Earth. But the Artesian Basin happens to be one place where the process has led to the formation of our planet's most brilliant and abundant opal specimens. Since these unique weathering conditions have been affected by bacterial growth on Earth, scientists hope Mars' similar surface environment will also be accompanied by the presence of bacteria.
Putting 'Precious' into Perspective
In recent times, the amount of opals has begun to decline in Australia. They may be commonplace on the surface of Mars, but with rare geological conditions required to form ground as fertile as the Artesian Basin, opals will only become more valuable on Earth.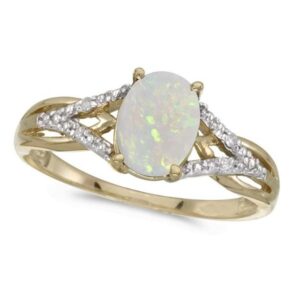 If you're looking to get a glimpse of opals, there is no need to travel to Australia (or Mars). Just head on over to Allurez.com and browse through our complete selection of opal jewelry. We feature a large collection of opal earrings, pendants & necklaces, bracelets, rings, and more.