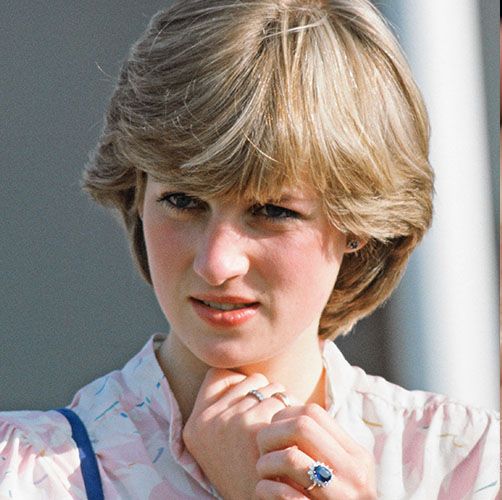 3 Classic And Iconic Women And The Jewelries They Wore 
An excellent quote by Donatella Versace goes thus: "Wear a fabulous smile, great jewelry, and know that  you're totally and utterly in control."  
Also, in Iris Ipfel's words: "Jewelry is the most transformative thing you can wear." Hence,  wearing befitting jewelry before stepping out of your home is the best way to go. 
At Allurez, we also recognize the impact and transformative power of a piece of jewelry. We  believe that you are never fully dressed without complementary jewelry. 
Ever wished you could own the precious jewel of some renowned women who oozed class  everywhere they went?  
Not to worry! Wishes come true. And thank goodness you are a few scrolls away from making  your wish come true.  
In this article, we will focus on some outstanding women whose legacy lives on and their go-to  jewelry on different occasions. 
These reputable women were always in the spotlight. They couldn't shy away from it. Nonetheless,  they never failed to make a fashion statement whenever they stepped into any building or graced  any occasion.  
Each of them had exquisite and evergreen styles worth emulating in today's fashion world,  especially when it came to pieces of jewelry.  
Now, with this information you are about to discover, you can follow suit — by getting similar  jewelry — and step into any room with your head held high as these female icons would. 
3 Classic And Iconic Women And The Jewelries They Wore
Below are three (3) classic and iconic women who impacted lives and left footprints in the sands  of time when it comes to their choice of jewelry. Take a look!
Princess Diana 
Princess Diana, the former princess of Wales, was a part of the British Royal Family. She had  royal blood in her veins, as she was married to King Charles III and mother to Prince Harry (Duke  of Sussex) and Prince William (Prince of Wales). 
Renowned for her role in the swift growth of up-and-coming fashion designers, Princess Diana  was heavily involved in the fashion world and had a good eye for the finest jewelry. So, it is no  surprise that her choice of jewelry was always a hit — no misses.  
Top 3 Princess Diana's Jewelries
Here are the best three Princess Diana's Jewelries we've seen:
Diana wore this glorious emerald-cut Aquamarine ring as a substitute for the engagement ring on  her ring finger after her divorce from King Charles. "What better way to keep your head up after  an ugly situation than to adorn my fingers with this charming fashion ring," she probably thought.
This ring caught the eye regardless of the circumstances surrounding it and had royalty written all  over it.  
Fortunately, you also can have a feel of royalty with this stunner. What's more, this luxurious and  unique ring can serve as an anniversary ring, cocktail ring, or modern engagement ring.  
Princess Diana's Sapphire and Diamond Engagement Ring is a showstopper and a beauty to behold.  The perfect engagement ring for any man ready to pop the question to the queen of his heart.  
Indeed, this is one of the greatest ways to make a woman feel special and convinced about taking  that love story to the next level. Little wonder this was King Charles's go-to option when he wanted  to put a ring on it in 1981. 
Diana's White Round Pearl Earrings were one of her most cherished wedding gifts. She wore these  tiny, shiny jewels to both casual and formal events — and she always looked good in them.  According to reports, Princess Catherine has also been wearing them in recent years. 
These beautiful, round-shaped pearl earrings are in a class of their own. They made Princess Diana  look gracious — and will also have the same effect on any woman who gives these earrings a  chance.  
Elizabeth Taylor 
Dane Elizabeth Redmond Taylor, popularly known as Elizabeth Taylor or Liz Taylor was a  popular British-American actress. She came into the limelight as a child actress in 1941 and  became the highest-paid actress in the 1960s. 
The beautiful Elizabeth Taylor is known for her excellent acting skills and exciting Hollywood  lifestyle. She was also a force to reckon with when it came to rocking jaw-dropping jewelry.  
"I love to be casual and comfortable, but I also love the easy glamour of wearing jewelry all the  time," she once said. 
You can tell she was big on jewelry. She never hid her love affair with jewels. So, as you can guess,  her jewelry game was always spot on. 
Top 3 Elizabeth Taylor's Jewelries
Here are the best three Elizabeth Taylor's jewelries we've seen:
The world first set eyes on this Elizabeth Taylor's Blue Sapphire and Diamond Necklace when she  celebrated her 40th birthday in Budapest. She combined it with a sequinned caftan and  complementary platinum and diamond hoop earrings. 
The Oval Blue Sapphire and Diamond necklace is fancy jewelry for women looking to adorn their  necks with the sparkle of these gemstones. 
This masterfully modern jewelry remains relevant and suitable for different occasions. Birthday,  Anniversary, Wedding, Christmas, Housewarming — you name it, this ageless jewelry has got  you covered. 
The Pear Shaped Diamond Pendant, was one of Elizabeth Taylor's most popular jewels, as it was  easy on the eye and newsworthy. Elizabeth Taylor made headlines in 1970 when she presented the  Best Picture award at the Oscars, thanks to this attractive jewelry. 
This sleek pendant shone like a million stars, accentuating the actress's evident beauty. It fits like  a glove and complements a wide variety of outfits. If you are looking for a versatile pendant for  different outings, this is an excellent option to consider. 
This charming ring was a well-thought-out gift from her then-husband, Richard Burton, in 1962.  At first glance, you can tell this Emerald and Diamond Ring would have tugged at Elizabeth  Taylor's heartstrings. 
The gorgeous design of this ring showcases a green emerald cut accompanied by two glittering  round side diamonds that scream for attention.  
This is the perfect fit for any beautiful, bold woman who isn't scared of being the center of attention.  If you can handle the attention, this is your match made in heaven. 
Audrey Hepburn 
Audrey Hepburn was a British actress renowned for her roles in films like Roman Holiday (1953),  Breakfast at Tiffany's (1961), My Fair Lady (1964), and How To Steal a Million (1966). She was  also a philanthropist concerned with improving and promoting human welfare.  
Nonetheless, she left her mark in the fashion world, amazing many with her ability to look simple,  comfortable, and elegant in outfits that reflected her persona. 
One of her many fashion wonders was her selection of jewelry. She always found the right jewelry  to complement her outfits. That is no easy feat to pull off.  
Top 3 Audrey Hepburn's Jewelries 
Here are the best three Audrey Hepburn's jewelries we've seen:
Audrey Hepburn wore this Yellow Diamond Necklace in 1961 during publicity for the Paramount  film "Breakfast at Tiffany's." Nonetheless, it remains evergreen in today's world.  
In 2019, Lady Gaga took the world by storm when she rocked this gem at the 91st Academy awards.  This bold move of hers got tongues wagging for a while. No one saw it coming. This fancy jewelry  undoubtedly holds a lot of promise for whoever wears it. 
These Oval Black Earrings also made an appearance during the publicity for "Breakfast at  Tiffany's" where Audrey Hepburn played the character of Holly Golightly, a young lady who  dreams of finding love in the arms of a wealthy man.  
These timeless earrings suited Audrey's innocent look and allowed her beauty to shine through.  Give this piece of jewelry a go if you ever need to add some glow to your face.  
In a scene from the film, "How to Steal a Million," Audrey Hepburn dazzled in a beautiful pair of  dangling diamond earrings and stole the hearts of over a million viewers.  
You can never go wrong with these earrings. They complement any outfit you have got in your  closet or wardrobe. 
Final Words 
It is no secret fashion trends evolve every now and then. However, the pieces of jewelry introduced  by these iconic women continue to stand the test of time and maintain relevance in today's world.  They are tested and trusted to give you a premium jewelry experience. Rest easy! 
Ready to go down memory lane for an immersion into the timeless jewelry world?  
Make your pick of any of these all-time favorite jewelry we have discussed in this post and you  are good to go.  
Welcome to the classic jewelry world!