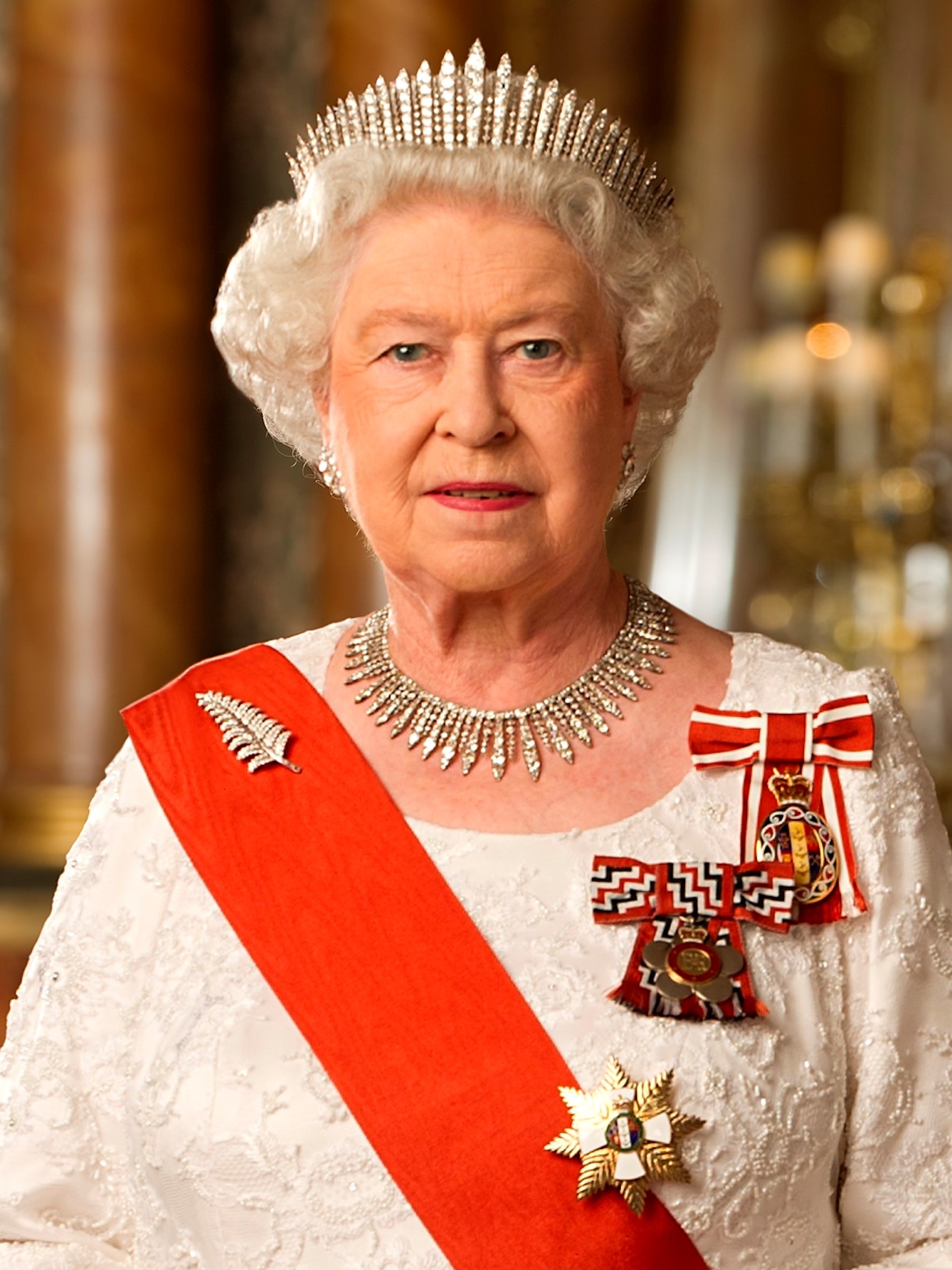 The Two Pieces of Jewelry Queen Elizabeth II Was Likely Buried With
Queen Elizabeth II was known for many things – including her vast jewelry collection. But the late monarch was modest at the end and was reportedly buried with only two sentimental pieces of jewelry.
The longest-reigning British monarch died at the age of 96 on September 8 at Balmoral Castle in Scotland, according to a statement from Buckingham Palace. The royal, who was on the throne for 70 years, had a grand state funeral on Sept.19 at Westminster Abbey in London and was afterwards laid to rest at St George's Chapel at Windsor Castle. The late Queen was buried alongside her husband Prince Philip, who died last year in April, her parents King George VI and The Queen Mother, and her sister Princess Margaret.
According to a report by Metro, Lisa Levinson, head of Natural Diamond Council, revealed that the Queen was likely buried with only her Welsh gold wedding band and a pair of pearl earrings. A vast difference from Queen Victoria, who was buried with a ring on every finger, several necklaces around her neck and bracelets on her wrists.
"Her majesty was an incredibly humble woman at heart, who is unlikely to be dressed in anything but her simple Welsh gold wedding band to rest and a pair of pearl earrings," said Levinson.
The Queen's engagement ring, which originally belonged to her mother-in-law Princess Alice of Battenberg, is likely to be inherited by her daughter Princess Anne.
"The young Prince Philip was closely involved in the design of Elizabeth's engagement ring, which is set in platinum and has 11 natural diamonds – a three-carat round solitaire diamond, and five smaller stones set on each side," explained Levinson. "Her Majesty's life has always been about the legacy of the royal family, in the UK and Commonwealth; her jewels form very much part of that legacy."
The wedding band
Queen Elizabeth II announced her engagement to Philip Mountbatten on July 9, 1947, at Buckingham Palace and the couple got married November of that year in Westminster Abbey. The Queen wore every single day the wedding ring given to her by the late Duke of Edinburgh and its been rumored that the wedding band is engraved with a private message from King Philip. The band is made of pure Welsh gold, as per royal tradition.
The pearl earrings
It's no secret that Queen Elizabeth II was found of pearls and she wore them constantly. She reportedly gifted a pair of pearl earrings to all the women of the Royal Family and her own iconic pair was a gift from her grandmother Queen Mary. Both Catherine, the Princess of Wales, and Meghan, Duchess of Sussex, wore pearl earrings to mourn Queen Elizabeth II at her state funeral at Westminster Abbey.
Camilla, the Queen Consort of the new King Charles III, meanwhile wore Queen Victoria's Diamond Jubilee brooch, which features diamonds in the shape of an open heart, with two sapphire pendants. She paired the piece with oval stud earrings, featuring a sapphire stone encircled with diamonds, and a gold pendant necklace.
Queen Elizabeth II reportedly had over 300 items in her private jewelry collection, including five pendants, 15 rings, 14 watches, 46 necklaces, 34 pairs of earrings, and 98 brooches. She also had approximately 50 tiaras that formed two collections: the British Crown Jewels, which are held in trust by the ruling monarch, and the Queen's personal collection.
Royal commentator Josh Rom told New York Post that the majority of the Queen's tiara collection will pass on to King Charles III for Camilla, Queen Consort, to use, and possibly also Kate, Princess of Wales.