---
Gemstone Jewelry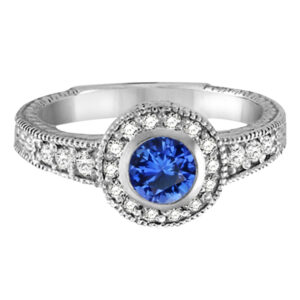 Every fashionista knows how the right piece of jewelry in just the right place can really bring an outfit to life and make everyone notice your incredible sense of style.  However, how can you decide what type of bejeweled adornments should you pick out to complete your collection from all of the endless choices supplied by high fashion jewelry designers?  In order to properly pick out a piece of stylish jewelry that can really turn an almost mundane, everyday wardrobe into the clothing that everyone wants to wear and know where you bought it so that they can get them as well you need to look into yourself to figure out what is a shiny option that you could frequently utilize.  Choosing by your personal favorite color in addition to matching the jewelry piece's gemstone (or multiple gemstones) to the majority of your articles of clothing in your closet or dresser is a great place to start.
A gemstone ring in particular is truly the way to go when considering a permanent fashionable adornment since it can be interchanged, stacked on several others, and round out your elegant look.  If it turns out that you are a red sort of person, a ruby ring will rock your individual style.  A ruby right hand ring shows off your classy fashion sense and attract a great deal of attention.  More subtle colors of gemstones are certainly available though.  A sapphire ring that features a larger centerpiece stone or a sapphire band which keeps its gemstones closer to the precious metal of the circle can bring out shades of blue in your blouses and pants.  The same choices for green colorings are readily available in the form of an emerald band or an emerald ring.  The wonderfully beauty that is innate in diamonds cannot be resisted for long though.  An emerald and diamond ring or a sapphire and diamond ring lets you stay true to brilliant colors as well as giving a respectful not to diamonds.

About Allurez
Allurez is the premier designer and retailer of high quality fine jewelry with a brand name known to royals as well as to the rich and famous. We are committed to providing you with the largest and the finest selection of engagement rings, wedding bands, bridal jewelry, fine fashion jewelry, and certified loose diamonds. Go ahead, browse our store, and find your perfect jewel!