---
Gemstone Jewelry
Uncovering the mystery
Citrine is a unique stone with a mystery all its own. Although it comes from the French word for "lemon," it's far from sour! Its multifaceted beauty and pale lemon to orange color are associated with success and prosperity. In fact, many merchants keep a piece of Citrine in their cash register to attract wealth.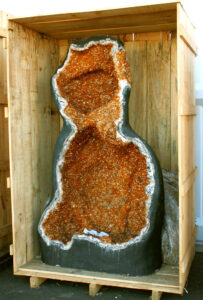 Timeless Luxury
Citrine, since its discovery has been a treasured stone, so rare that in the middle ages only the very rich and aristocratic could afford them. Today, thanks to mines in Brazil, Russia and Spain, along with other locations, Citrine can be enjoyed by everyone. It is often found next to amethyst and this stone is called "ametrine." When amethyst is heated it turns into an orangey, red color giving the appearance of a darker citrine.
Vibrant Fashions
Vivid shades of yellow, orange and brown are among the updated color palettes for both fall and spring fashions. Pairing citrine jewelry with these popular tones is an easy way to finish off any look with polish and sophistication.
And if you want to join the trend in Hollywood, choose citrine for bridal jewelry. Instead of the yellow diamonds rings seen on the red carpet, use a citrine to get the same dazzle and shine without the flashy price tag.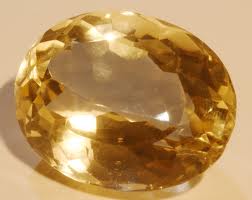 The Stone of the Mind
Ancient cultures referred to Citrine as the "stone of the mind," believed to increase their psychic power of the elders when placed on his or her forehead.  This mysterious stone is also used by healers for cleansing and purifying, and is known for its calming de-stressing qualities.
The birthstone of November, and adored for its richness and quality, Citrine is the perfect gemstone to add light and sophistication to any piece of jewelry.

About Allurez
Allurez is the premier designer and retailer of high quality fine jewelry with a brand name known to royals as well as to the rich and famous. We are committed to providing you with the largest and the finest selection of engagement rings, wedding bands, bridal jewelry, fine fashion jewelry, and certified loose diamonds. Go ahead, browse our store, and find your perfect jewel!