---
Gemstone Jewelry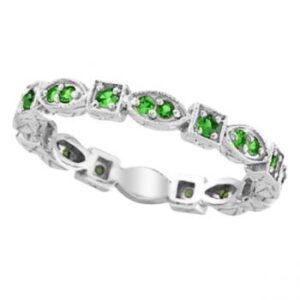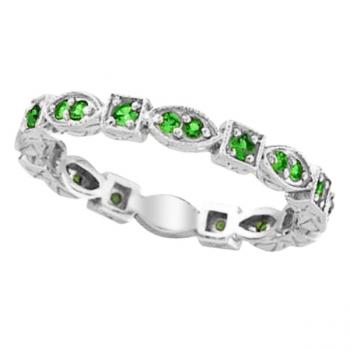 One of the greatest ideas for anniversary gifts is the tried and true ring.  What better way to celebrate your continued love for each other than with an alluring never-ending circle, right?  However, you definitely need more specifics than knowing you want to get your beloved a ring.  Since diamonds are traditionally associated with engagement and wedding rings, you will want to set yourself apart with something more special.  Gemstone rings are the perfect answer.  There are still plenty of options when picking out the ideal gemstone for your loved one though.  Starting with an idea of his or her favorite color is a great stepping stone to help you out.
If green is the shade which catches his or her eye the most, emerald rings will show him or her how much you love them and how well you know your loved one.  You do not have to deny diamonds though if you must have them to go with your gemstone ring.  Emerald diamond rings add a unique shimmer to any finger by making the crystal clear of the diamond seem more bright and the green of the emerald seem more deep.  If the allure of blue cannot be denied by your true love, blue sapphire rings will be more stylish and matching to his or her personal tastes.  The mixture provided by blue sapphire and diamond rings create a lovely match of their own to stand out of the crowd for any type of gift or even just a personal present for a special occasion.  Do not feel pinned in by the idea of multiple gems on the same ring if you feel grouping them together would be a bit too much.  Gemstone stackable rings are most certainly an option as you can have one surrounded with diamonds with the other covered in blue sapphires or emeralds then simply put them side by side so that you have an extra level of beauty on your finger but do not have the distraction of several gemstones fighting for the same space on a single ring.

About Allurez
Allurez is the premier designer and retailer of high quality fine jewelry with a brand name known to royals as well as to the rich and famous. We are committed to providing you with the largest and the finest selection of engagement rings, wedding bands, bridal jewelry, fine fashion jewelry, and certified loose diamonds. Go ahead, browse our store, and find your perfect jewel!