Hidalgo Jewelry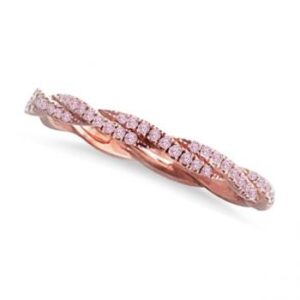 If you are one of the few who have always found expression in jewelry, you must have known Hidalgo jewelry for it is the Matisse of the ornamental world. There is no better way to elucidate the spice and shades of these jewelries than comparing with the disarray of colors in the artworks of Matisse. The unique collection of this designer has been replicated by many local jewelers as this has remained one of the most famous designs for the jewelry admirers. Created from the house of Hidalgo, these ornaments include a wide array of stackable rings as well as an assortment of micro-pave jewelry. These include numerous kinds of precious and semi-precious gemstones and diverse types of metals. Celebrities and fashion designers have remained the ardent endorsers of this design. The designs of Hidalgo are not only limited within a single type of creation as the collection is an amalgamation of distinctive designing and natural color coordination.
The kinds of metals employed in creating each of the matchless Hidalgo jewelry are also available in diverse types. The 18k gold, white gold, Rose gold along with Platinum has been some of the most popular options for the buyers. There are exquisitely carved yellow as well as transparent diamond earrings and rings on the base of gold, platinum, white gold or the mix of any of these. You can also opt for the famous signature Hidalgo finger ring in enamel or the hoop earrings studded with diamonds. The signature Hidalgo hoop earrings are the statement pieces that exude understated elegance. On the other hand, enamel rings with a color contrasted metal base remain popular option for the buyers. Across the world, these rings are available in varied collections that effortlessly match the speckled flavors of global fashion sensibilities.
The best thing about Hidalgo ring is that its versatility and fashion quotient. You will always have the liberty of blending your Hidalgo with the favorite designer gown as the color coordination of these rings are meant for mixing and matching them with a wide range of attires. Also, these jewelries are extremely fashionable as it perfectly balances the high street fashion or the latest haute couture by adding a sensuous zing to the outfits. If you think it is easy to pick any of the most attractive Hidalgos, you will be happy to learn that there is no stopping once you baptize your soul with a single creation.