---
Category 2
Do Wedding Rings Have to Be Diamonds?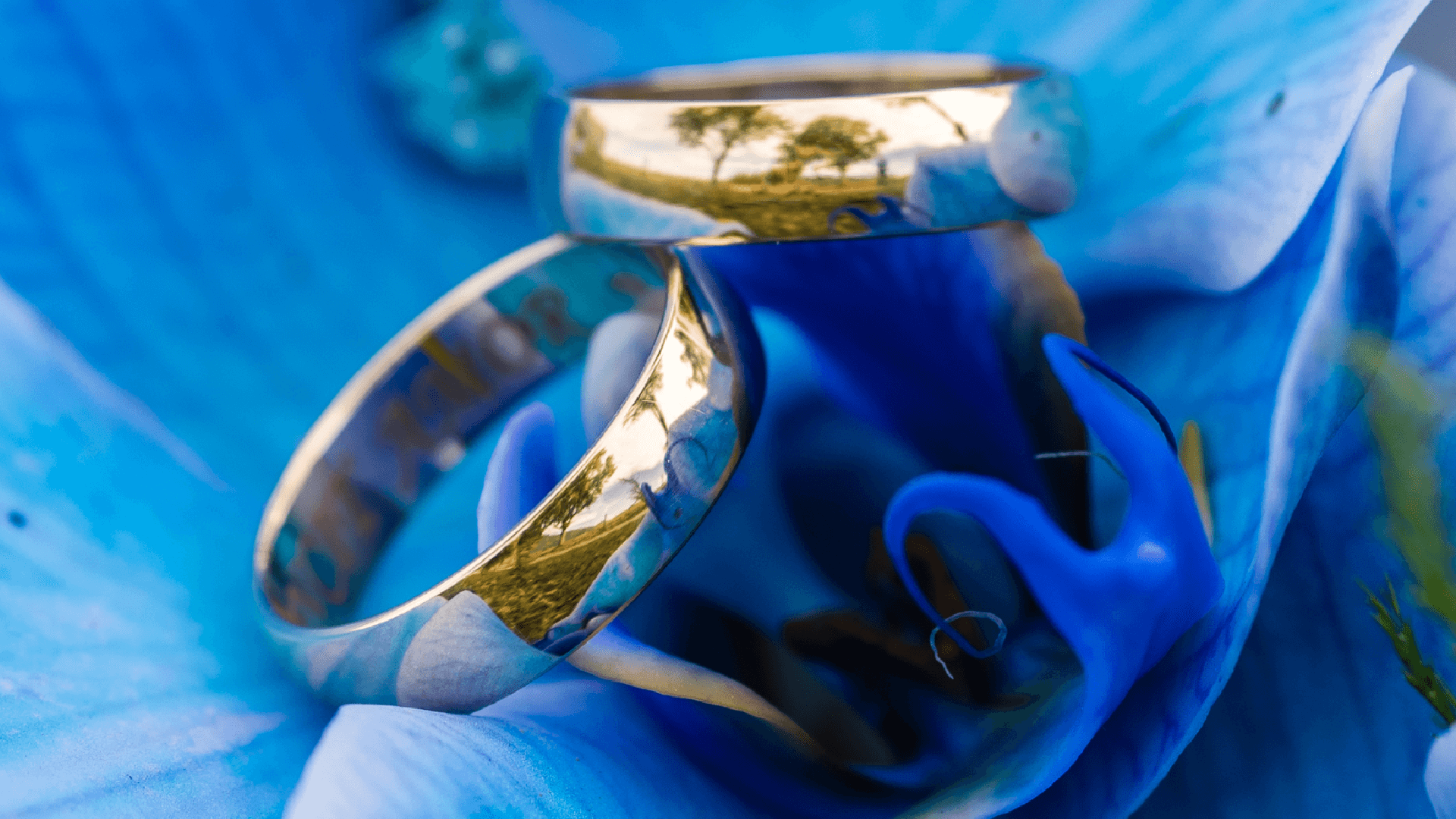 Roughly 2 million people get married every year, and it stands to reason that about the same number get engaged — after all, all those couples saying "I do" had to say "Will you?" and "Yes!" first, right? Right. If you're thinking of proposing or find yourself newly engaged and ready to buy some wedding jewelry together, you're likely here because you're knee deep in research answering questions such as:
How much should we spend?
Should I buy an existing design or look into custom jewelry?
Do the stones in my wedding ring have to be diamonds?
The short answers are 1) whatever you want, 2) explore both! and 3) nope. But you're probably interested in the long answers too, which is why we've put together this guide to wedding gemstones that explains why you can choose diamonds, alternative gemstones or — surprise! — no gemstones at all.
Why Are Diamond Rings a Symbol of Marriage?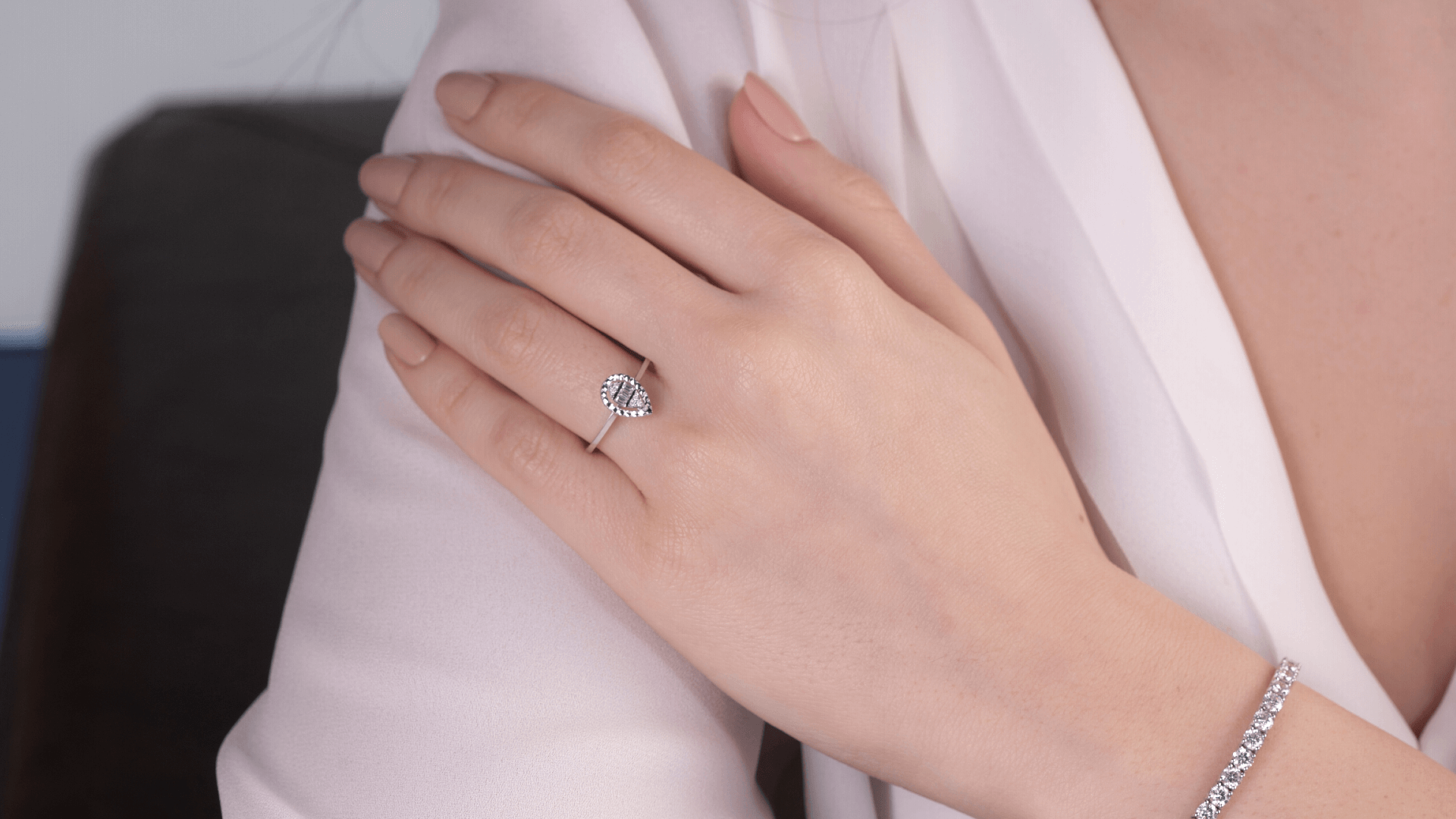 Some 90% of newly engaged couples choose a diamond ring as a symbol of their commitment, so it's no wonder we all just assume diamonds should be the go-to choice. There is some historical precedent, too.
Ancient Romans were the first culture on record to wear wedding bands. They often had two bands, wearing something simple at home that wouldn't interfere with daily chores and something a bit flashier to show off when they went to parties and the like. But still, most rings were simple bands; it was the type of metal that signified style and expense, not the presence of a stone.
During the Middle Ages, royalty began wearing engagement rings featuring all kinds of gemstones. Rubies, emeralds, sapphires — they were all used, sometimes simultaneously, placed in the folds and curves of ornately carved rings that looked more like sculptures than the wedding jewelry we know and obsess over today. Where are the diamonds, you ask? According to historians, the first diamond engagement ring of note was worn by Mary of Burgundy, whose future husband Archduke Maximillian of Austria gave her a ring with diamonds in the shape of her initial to seal their marital deal.
Still, diamonds remained one choice, not the choice, until a marketing campaign from De Beers in the 1940s convinced the masses that diamonds were a girl's best friend. That campaign changed more than the company's bottom line; it shifted our entire cultural perception of what wedding jewelry should look like.
Why Look at Diamond Alternatives?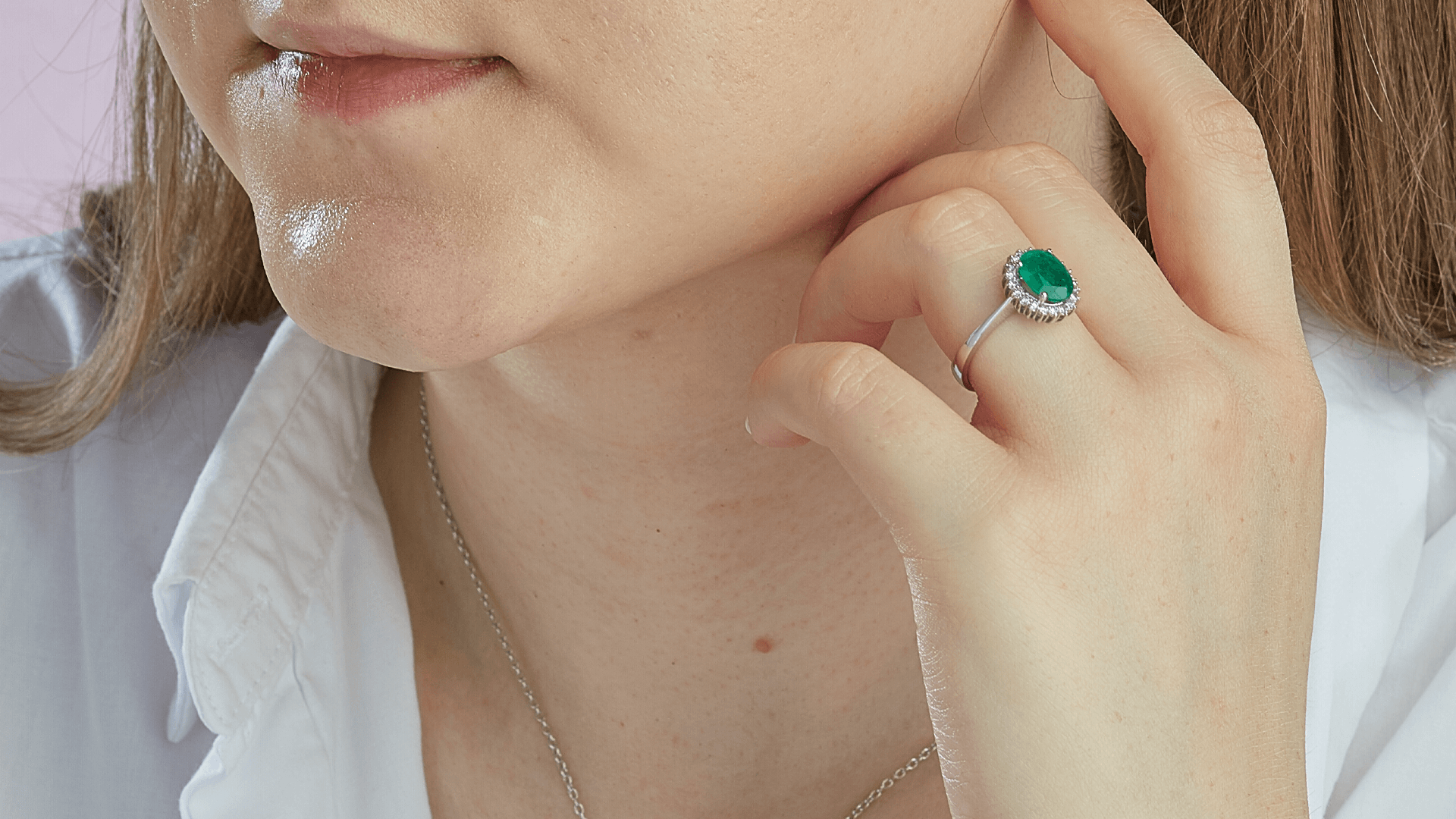 If you love diamonds, then there is no reason to consider anything else. Your wedding jewelry is a reflection of you, and should therefore represent your likes, your style and your beliefs. But if you're not totally sold on the idea of a diamond engagement ring, there are plenty of reasons to consider diamond alternatives. These include:
Price
Personal style
Symbolism
Shape
Resale value
Following trends
Honoring your non-traditional side
Non-diamond gemstones are available in every color of the rainbow. You can sometimes find a large, flawless diamond alternative for far less than you'd spend on a smaller, more occluded diamond, meaning you're getting incredible quality and visual appeal and actually saving money. Or maybe you simply love green and want to wear an emerald every day to match a wardrobe bursting the seams with shades of chartreuse, pistachio, shamrock, juniper, sage, sea foam, lime and crocodile.
Choosing Your Stone According to Its Meaning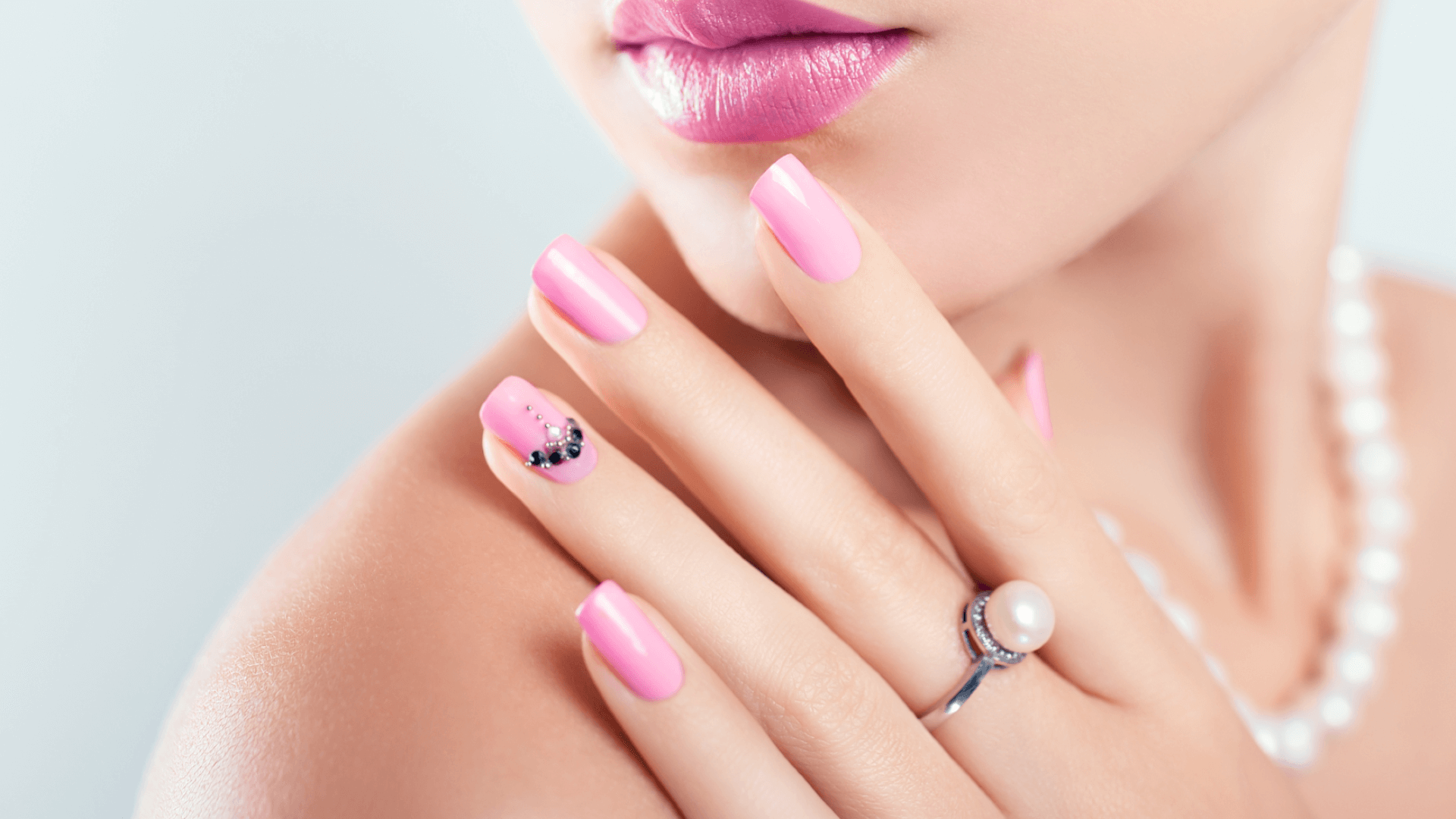 For couples interested in crystals and metaphysical healing or who simply enjoy knowing what certain gemstones stand for, it may make sense to choose a gemstone for its symbolism. While there are no standardized meanings for each stone — belief systems and even gem origin stories differ from culture to culture — those meanings often overlap.
There are many exhaustive resources that list the meanings for each type of gemstone, but here are a few examples to get you started:
Blue sapphires were once the most popular gemstone choice for wedding jewelry, likely because they represent fidelity, kindness and good judgment. Many people in medieval times believed the color of the stone represented heaven and all that entailed, giving sapphires an almost celestial or otherworldly power.
Emeralds are associated with love, wisdom and spiritual awareness. Some believe they give the wearer added wit and the power of foresight; perhaps an emerald engagement ring could make you funnier and give you the ability to tell whether your joke will actually get laughs.
Pearls represent perfection. They're also considered to be highly feminine and therefore influential in terms of fertility. It's a wonder they're not used in wedding jewelry more often.
Aquamarine looks tranquil, its crystal clear, blue-tinged body reminiscent of super-still ocean waters. Accordingly, the stone is often viewed as a symbol of peace, harmony and tranquility, though some believe its purpose is even bigger and that aquamarine represents the transformative power of energy and life and can offer vitality and hope to anyone who wears it.
Do I Even Have to Have a Gemstone in My Wedding Ring?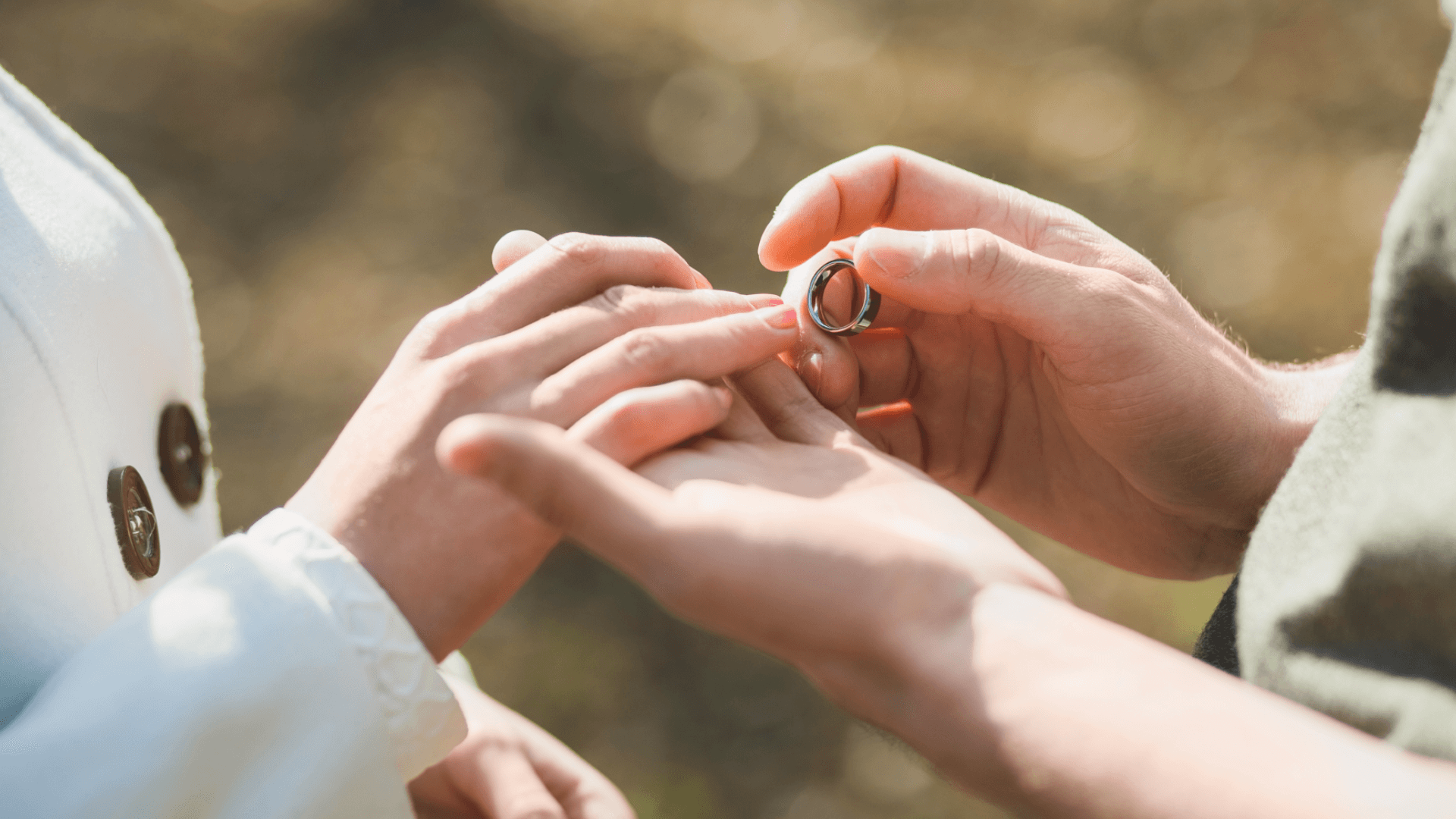 Not at all. First, let's quickly review the difference between an engagement ring and a wedding ring. Engagement rings are the rings given during or directly after a proposal. They represent the promise to marry and are usually only worn by the bride-to-be, though in modern times, it's becoming increasingly common to see both halves of a couple wear some kind of promise ring leading up to their big day.
Wedding rings are the rings exchanged during a marriage ceremony. These are usually worn by both people. Wedding bands may be as simple as a streamlined band in a precious metal like yellow gold or platinum, or they can be covered in gems. Some people prefer a carved band that forms a matching pair with their engagement ring. Others use the engagement ring for both purposes, simply taking the ring off before their wedding ceremony and using it during the ring exchange.
Contemporary trends include stackable wedding bands that embrace a mishmash of styles, designs and stones that expertly straddle the line between boho and modern. Men's wedding band styles are just as varied. Jewelers design bands that are braided, studded with gemstones, hand-engraved, carefully crafted to represent religious or cultural ideals and, yes, even diamond bands that honor tradition and can be made to match the bride's set.
Designing Your Own Custom Jewelry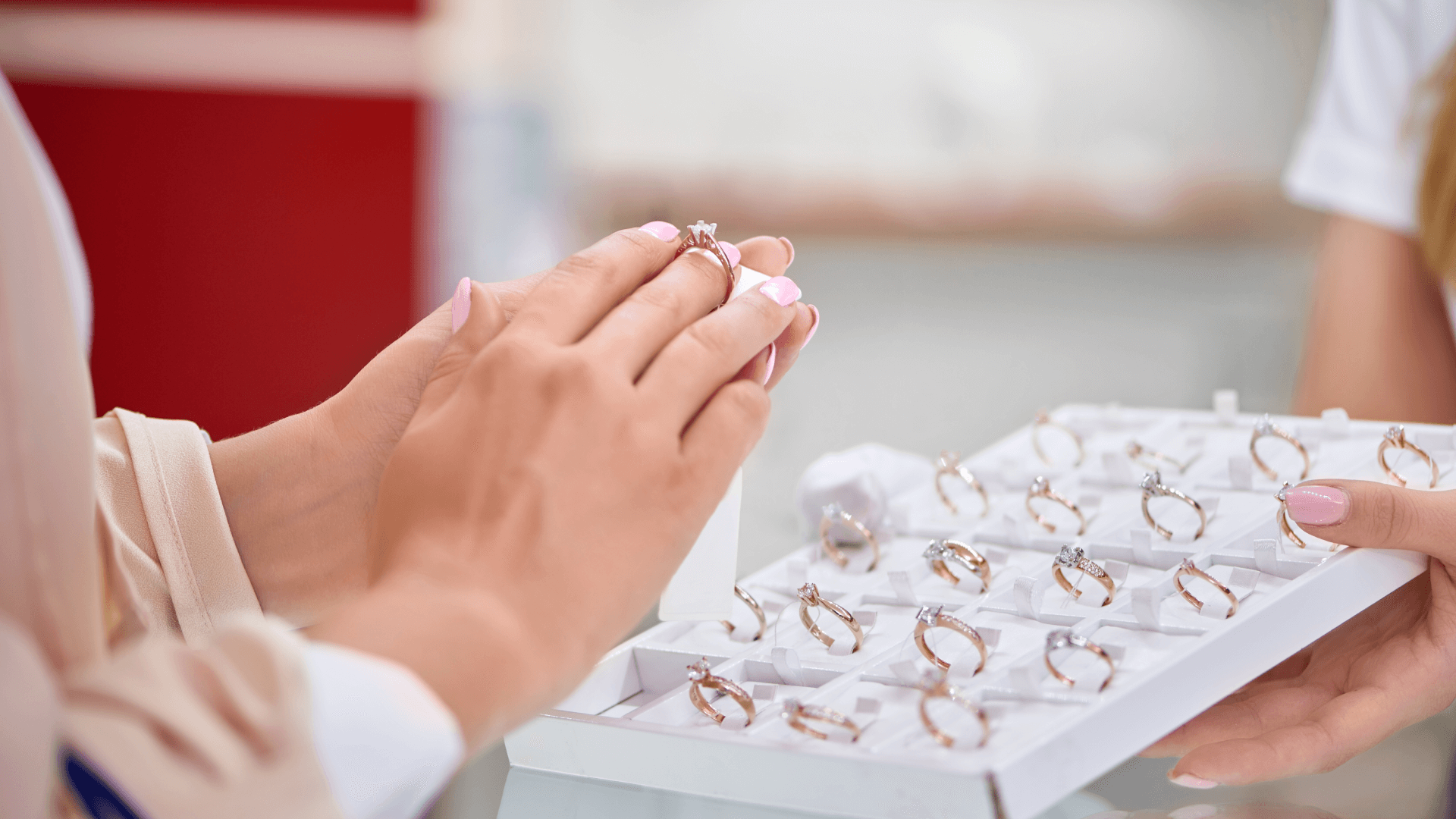 If you're torn between a traditional wedding band, something with diamonds or a different style altogether, consider designing your own pieces. You'll be able to outline your likes and dislikes regarding metals, stones and general design elements, plus set a budget that gives the consultants a range to work within. You can even upload your own jewelry designs if you've sketched something you want a master jewelry to create. This way, you can use diamonds, other gemstones or forgo bling altogether yet still create a one-of-a-kind wedding ring that's special to you and your loved one.
Your wedding ring is one of the few things in life that you'll wear every single day. It should go with your favorite jeans and t-shirt just as easily as it complements black tie attire. You should love it when you pick it out but also know you'll adore it in 20, 40 or even 75 years (when, incidentally, you'll be exchanging the traditional gift of diamond and gold). For a ring to be that timeless, it needs to be an extension of your personality, style and spirit.
So no, wedding rings don't have to be diamonds. There are no hard and fast rules. In fact, there are no rules at all. All that matters is that you choose a piece of jewelry you feel represents your relationship and commitment. It's a tangible reminder of your love, and that can look like almost anything.
To learn more about engagement rings beyond the traditional diamond options, check out the 13 Best Diamond Alternatives in 2021.

About Allurez Tech

Twitter •