---
Category 2
Why Buy a Bridal Set?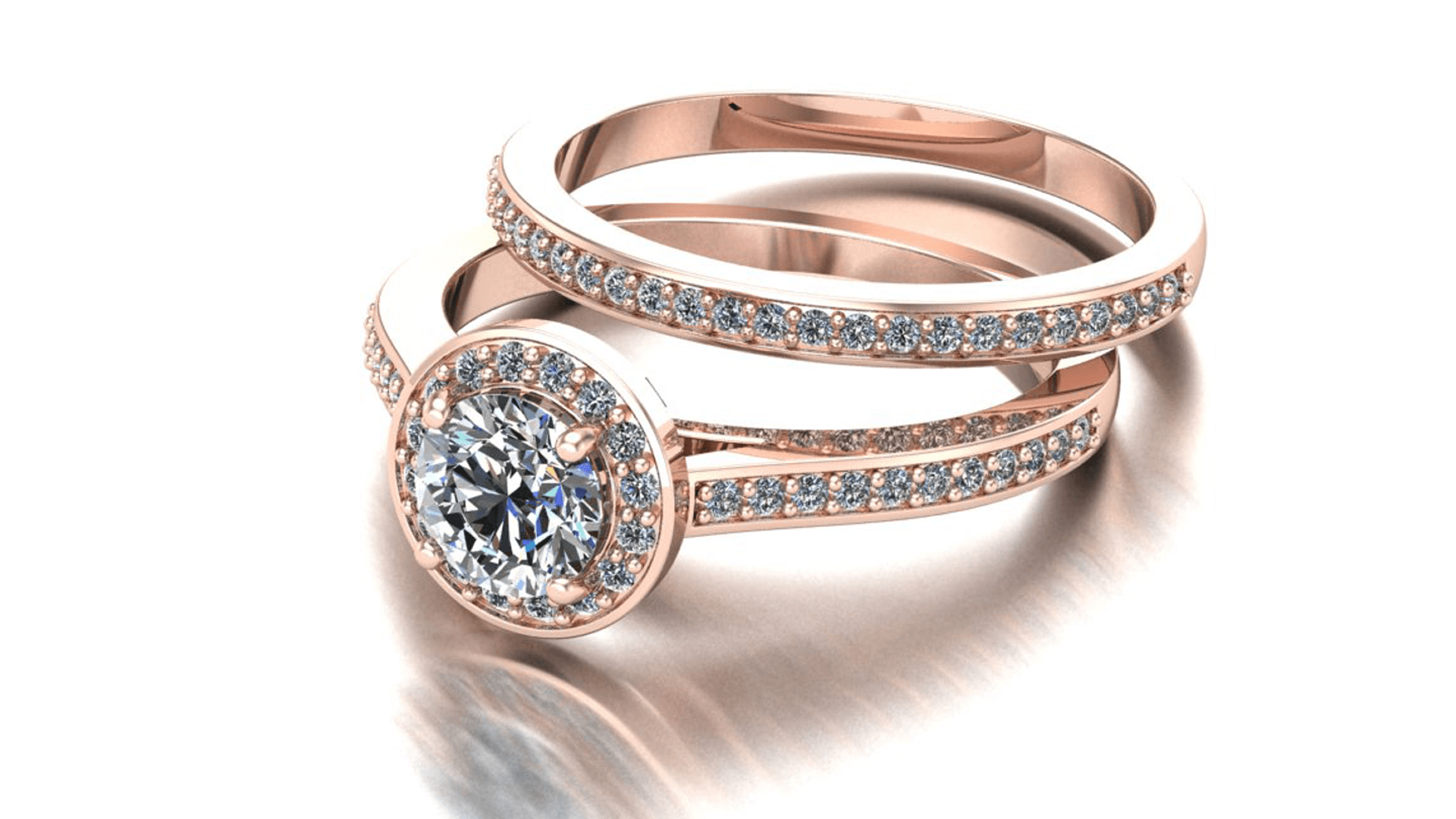 Shopping for an engagement or wedding ring involves a plethora of choices. How much should you spend? ($6,000 is the average spent on an engagement ring in the United States.) Which cut should you choose? (Round cut wins out more than half the time, with princess-cut diamonds coming in second place). But one of the questions many people don't even think to consider until it crops up in the middle of shopping is whether they should buy a bridal set or go for more of a mix-and-match experience.
Here's everything you need to know about bridal sets, including why choosing one could save you time, money and even years of discomfort.
What Is a Bridal Set?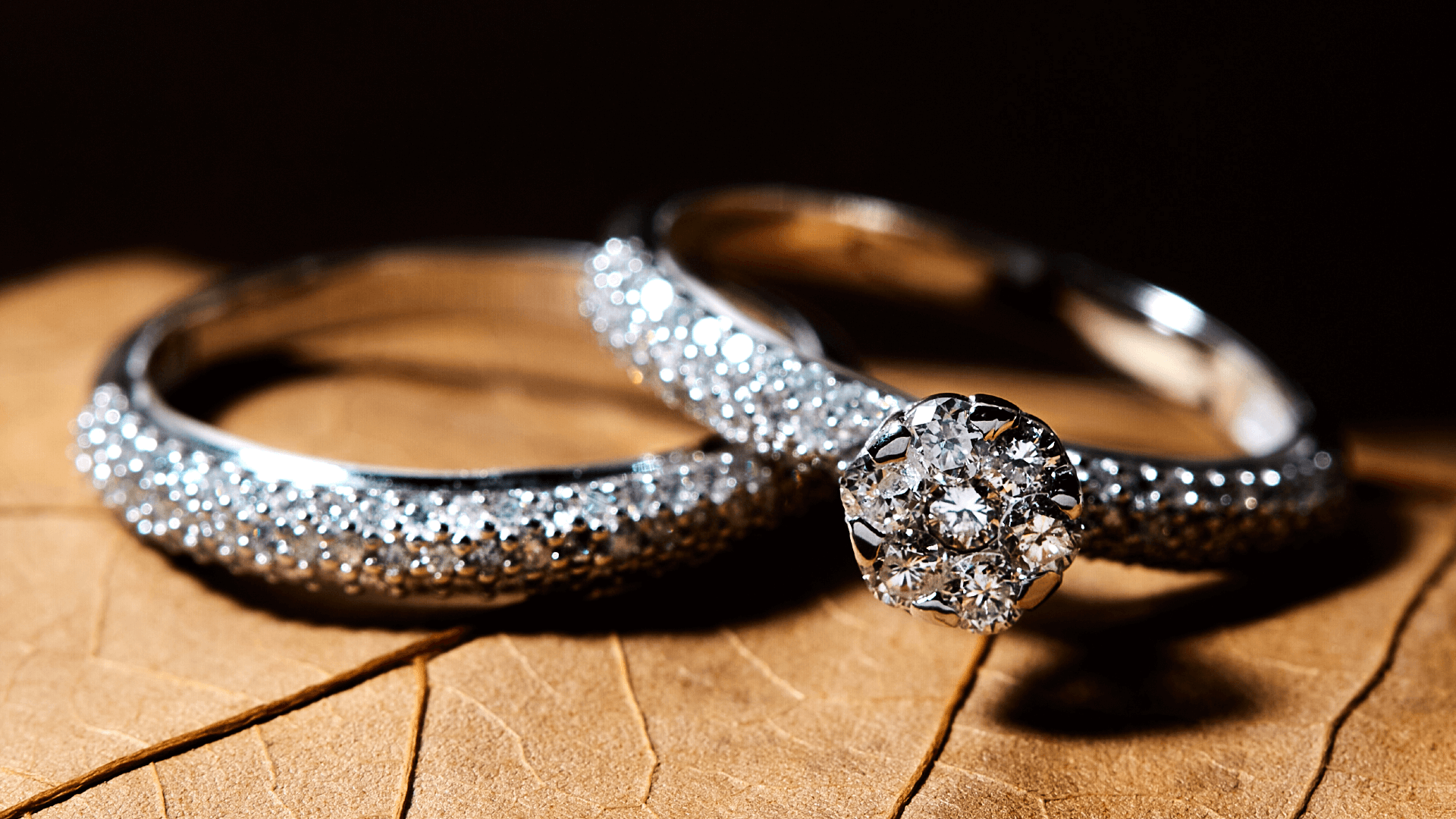 A bridal set consists of two rings: the engagement ring and a matching band. When sold as a set, these two pieces have generally been crafted by the jewelry designer to be worn together.
Note that a bridal set is different from a wedding set. While a bridal set focuses solely on the bride's jewelry, wedding sets include not only the bride's engagement and wedding rings but the groom's wedding band as well.
Bridal Sets Are Convenient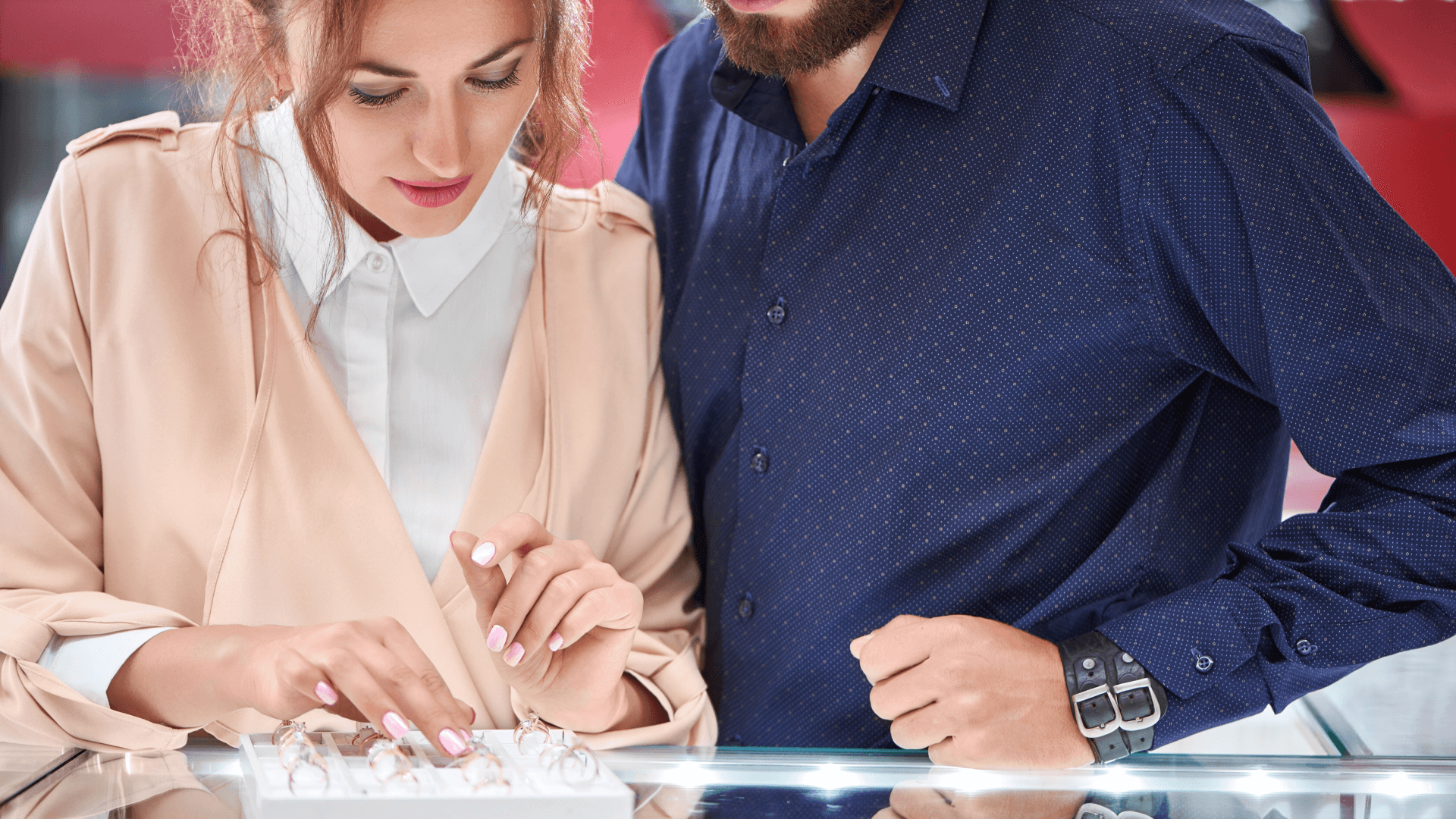 You've got a to-do list that's half a mile long and time seems to be going faster the closer you get to your big day. The last thing you want to do is put off other important tasks because you're stuck visiting every jewelry store in town hoping to find a wedding band that complements your engagement ring. Buying a bridal set means ring shopping (at least for the bride's side of things) is completed in one fell swoop. You can buy your partner's ring (or your own, depending on who's doing the shopping) at the same time too, meaning you've totally checked off a major part of your pre-wedding prep.
Buying both rings at the same time has other advantages, too. One purchase means one payment plan, one set of warranties and only dealing with one store if you have questions. And, if the store has a loyalty program, your first two purchases will have you well on your way to earning points toward exciting discounts.
Fit Is a No-Brainer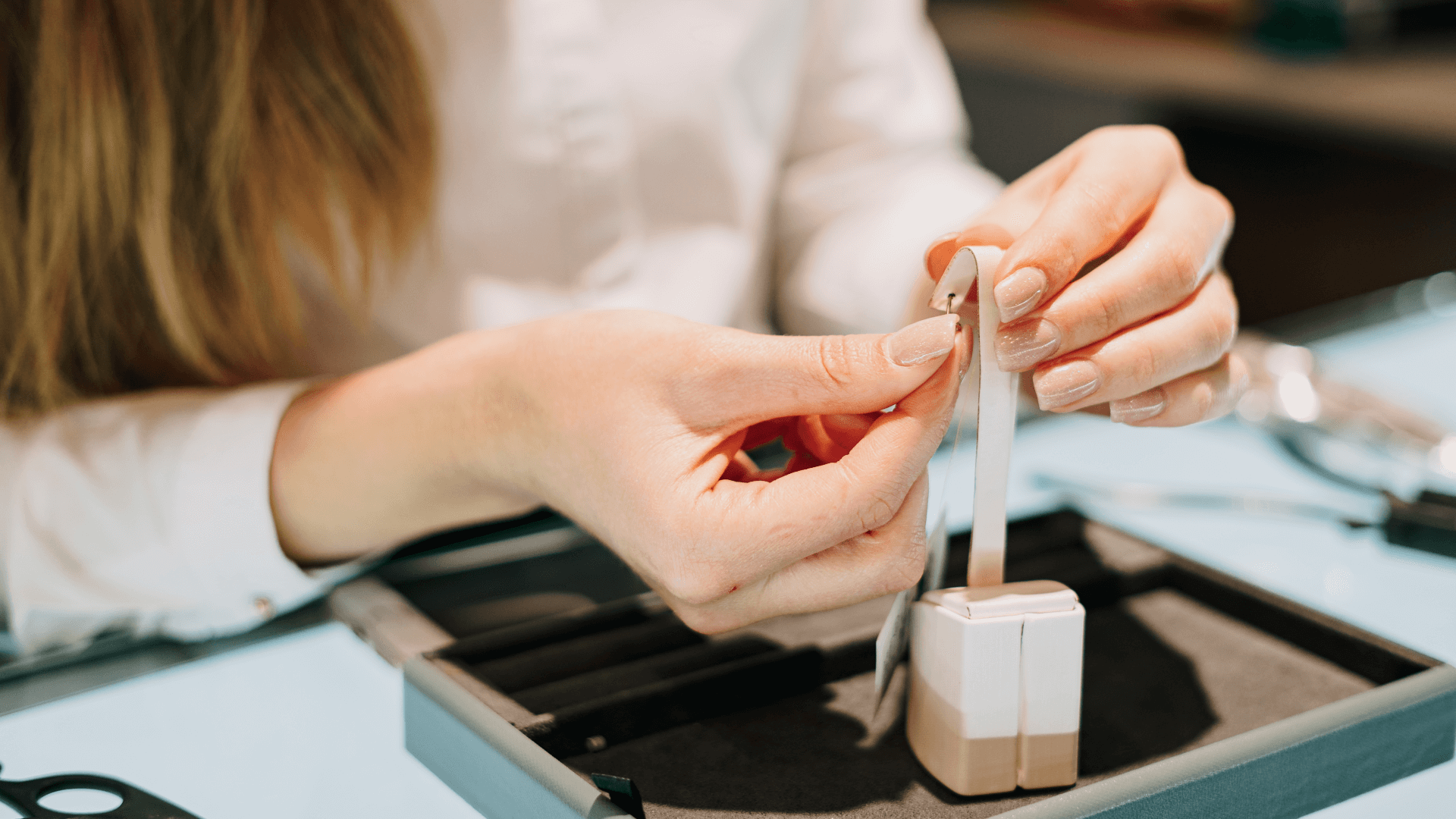 In most cases, the size of a ring's band can be adjusted to accommodate the size of the bride's finger. But there's another type of fit that's way less forgiving: How an engagement ring sits against a wedding band can make you swoon with glee (they're so comfortable you forget they're there) or scowl in annoyance (they're constantly clanging together or pinching your skin).
Imagine for a moment that you got your fiancée an engagement ring with a stunning twisted or split shank band. The jaw-dropping lines of the curvy band are truly unforgettable — especially when you realize you can't find a wedding ring that will sit snug up against those same curves. It's true that some mismatched sets work out just fine, but in many cases, when the bands in a bridal set are at odds, the set may not be much fun to wear.
Before deciding whether you're okay with mismatched engagement and wedding rings or need a bridal set, ask yourself these questions:
Am I the kind of person who's bothered by asymmetry or contrasting design elements?
Do I prefer jewelry that looks pretty but wears as if it isn't even there? Or is it okay when I feel my oversized earrings clanking against each other or when my layered bangles need to be straightened out occasionally?
Do I want a special style of engagement ring that might not sit flush with a typical wedding band?
Keep in mind too that even very ornate engagement rings and those with oversized center stones or settings can still find their perfect match. Design your own jewelry and you can have an expert jeweler craft a band with an arc or cutout that sits snugly against your wedding band by allowing extra space for the elements that need it.
You Know It'll Be a Match Made in Heaven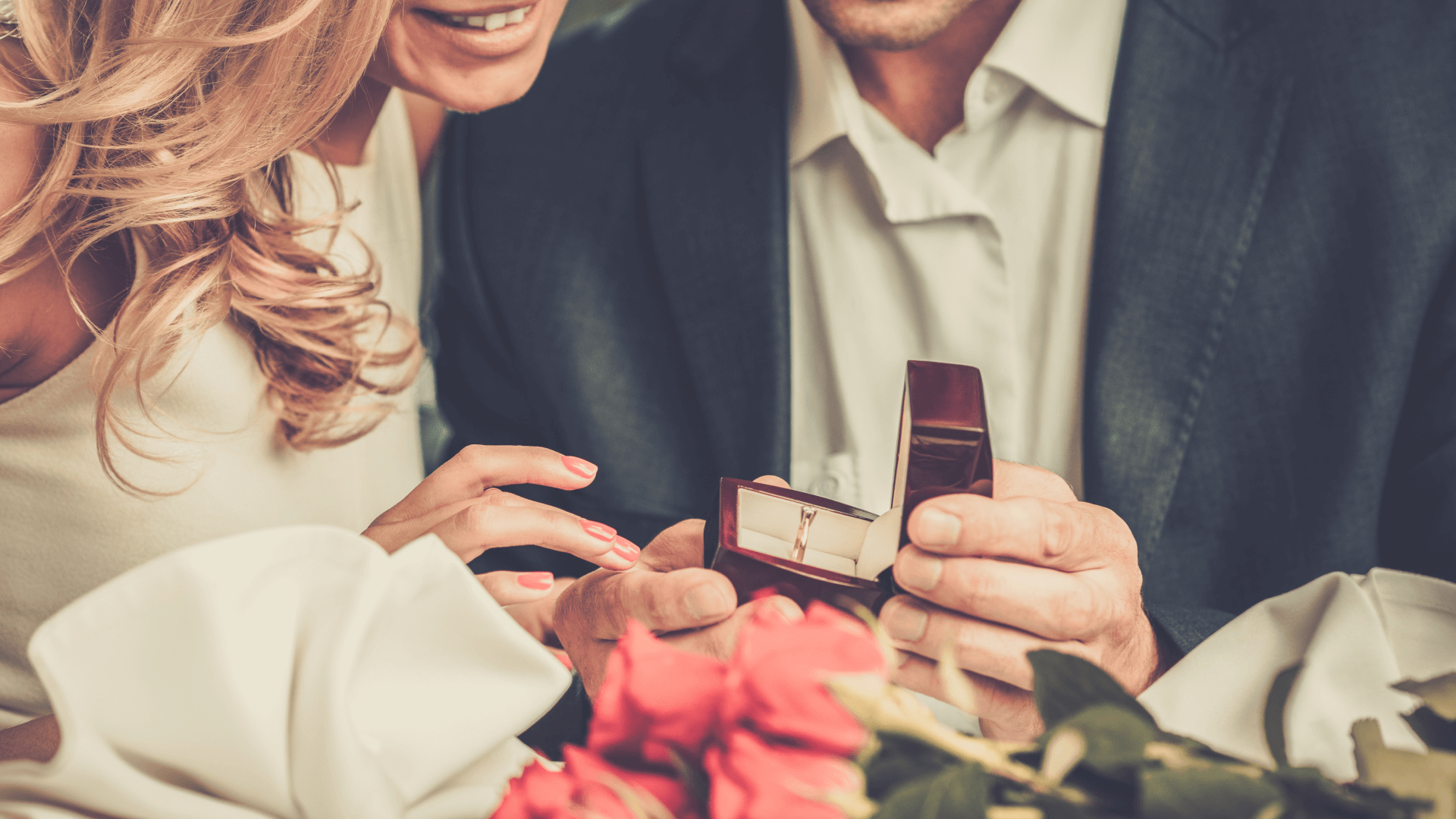 There's more that goes into creating a matching bridal set than simply putting two platinum or 14-karat gold rings together and calling it a day. There are other factors to consider, such as:
Proportion: A large engagement ring and slim wedding band could balance each other out, or they could look like you chose them both in the dark. The same goes for coordinating the size of your gemstones: smaller pave-set stones in a band look elegantly understated on their own, but put them next to a huge stone on an engagement ring and they may lose their shine (so to speak). You want a bridal set that looks and feels harmonious. Pieces that are designed in tandem are all but guaranteed to have that all-important balance
Design influences: There's no law that says the geometric shapes and color blocking that epitomizes Art Décor jewelry can't be worn alongside pieces from the Edwardian era that are full of feminine touches like filigree and teeny tiny pearls. That said, mixing styles from different time periods is risky. Bridal sets are made to match, so you don't have to wonder whether two pieces complement each other or not.
Durability: Mismatched metals can sometimes contrast in an artful way, like how models can wear stripes and polka dots and come off looking sophisticated rather than crazy. But it's not just about the aesthetics. Metals of different strengths can be challenging in terms of longevity. The stronger band slowly rubs against and erodes the other or causes a series of scratches that need to be regularly buffed out.
You'll Have More Confidence in an Internet-Based Buy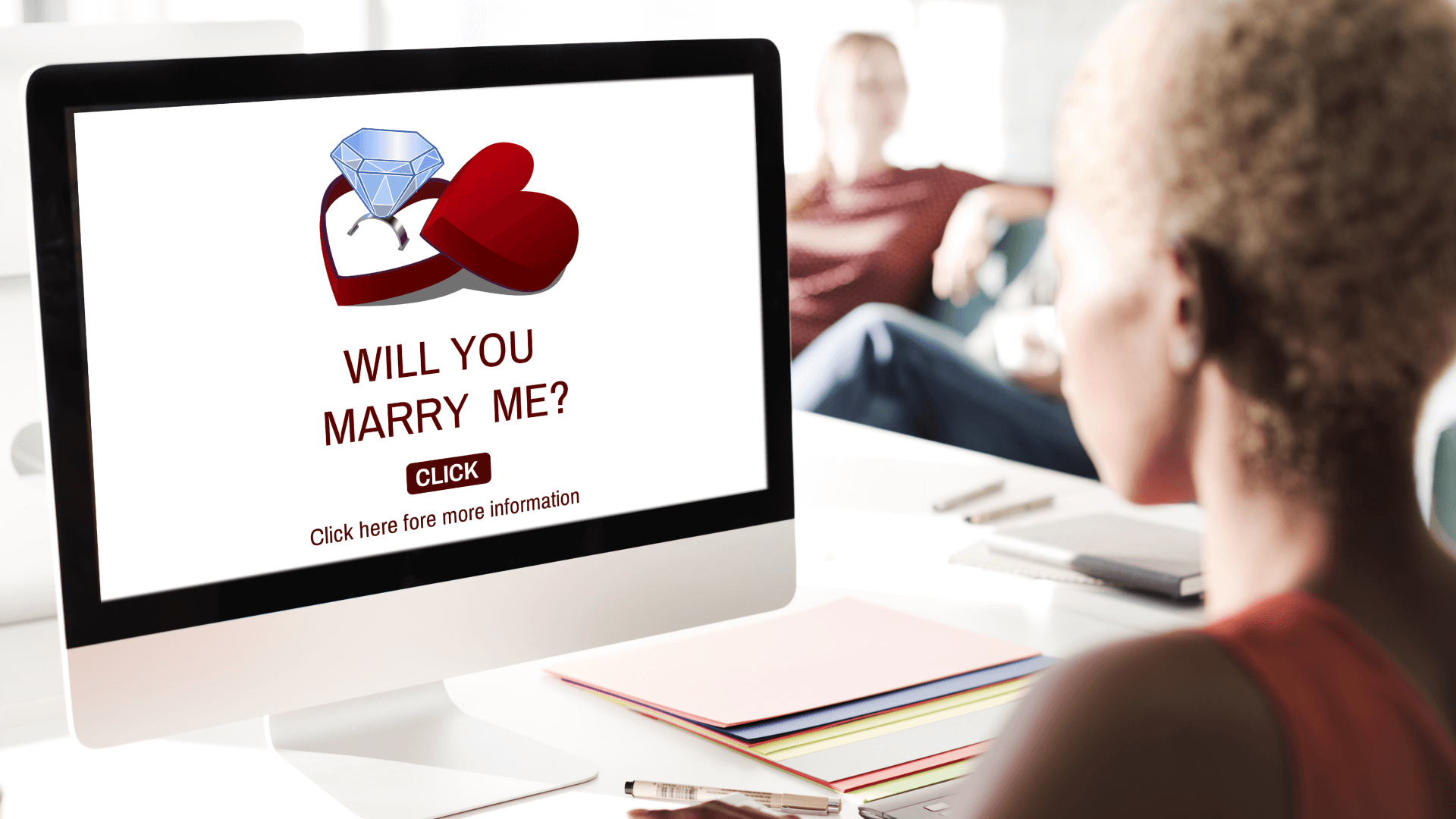 Some 1.8 billion people worldwide can be classified as online shoppers. E-commerce has skyrocketed in popularity, and it's no wonder why. Shopping online gives you access to more variety, you don't have to leave your home just to browse and you're likely to score some pretty great deals since e-retailers are often less burdened by things like labor costs and facility rentals that can negatively affect their bottom line and, in turn, the prices you pay.
Still, some people remain skeptical about buying products online, especially when they're exploring a major purchase like a wedding ring. Even if you're confident in site security and jewelry quality, you can't be sure two pieces bought separately will fit together until both are delivered and you can try them on. Investing in a bridal set rather than selecting your rings individually ensures the package you ultimately unwrap will make you happy rather than sending you running for a second glance at the store's return policy.
You May Score a Sweet Deal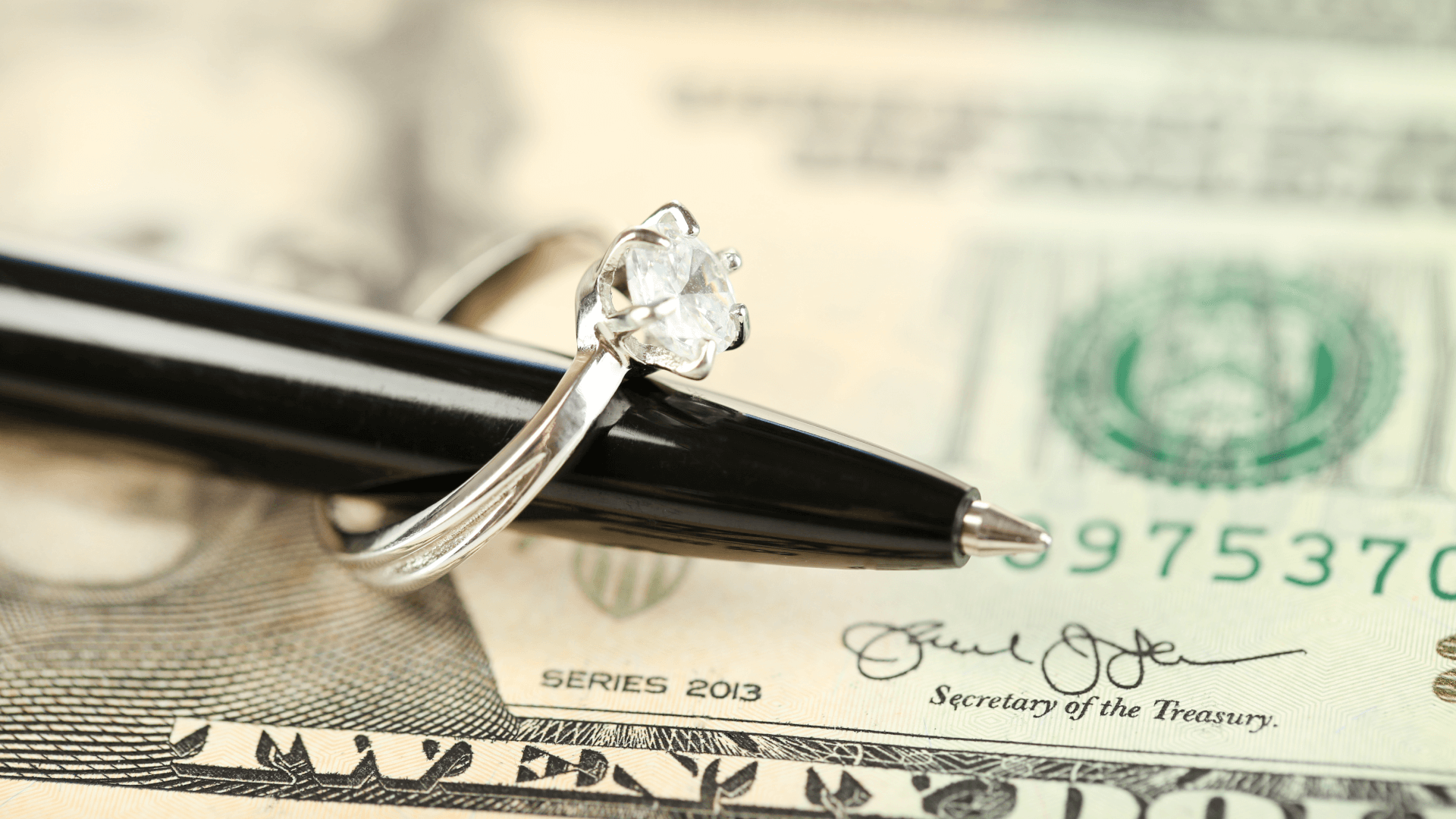 Some jewelers price bridal sets lower than they would charge for the two pieces sold separately. That reduced price point is an incentive, encouraging happy couples to blow their budget in one place rather than continuing their shopping elsewhere and potentially buying a wedding ring from another jeweler.
In some cases, the store may even negotiate the price of a set, but don't expect to haggle if you're working with a vendor already known for their great pricing and quality gems. They've likely already determined how to offer customers the best bang for their buck, and you'll see that reflected in bridal sets that look like a million bucks on your finger but a bargain on your receipt.
Personal aesthetic plays a major role in choosing your wedding jewelry, but you also want it to reflect your budget, your lifestyle and your physical needs, so don't be afraid to do a little self-reflection before handing over your credit card. After all, your wedding jewelry is something you'll wear for the rest of your life — it's important you and your partner love your purchase as much as you love each other.

About Allurez Tech

Twitter •