---
Proposal
They say true love conquers all. Well, that may be true, but when it comes to the perfect proposal, all bets are off. There are rules, tried and true do's and don'ts, designed to help you create a fool-proof marriage proposal.
Do Have The Engagement Ring at the Ready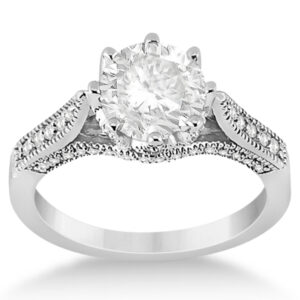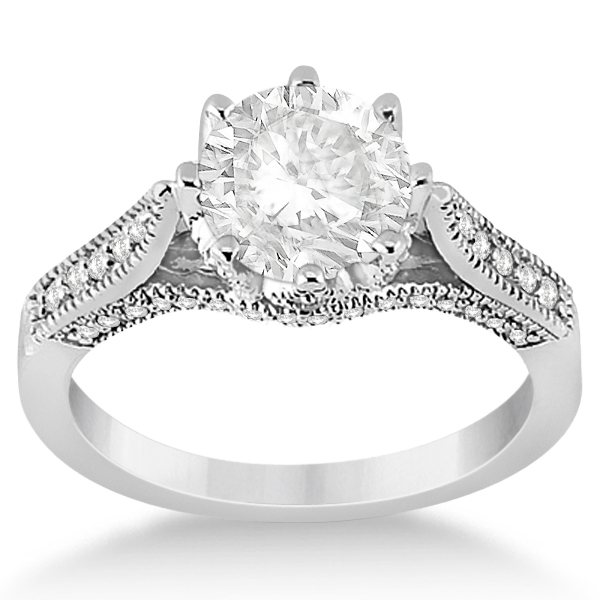 Proposing without an engagement ring in many women's eyes means the man isn't really serious.  Back up those words with the engagement ring of her dreams.  It isn't all about how much you spend, or the size of the diamond, or even a diamond ring at all, the perfect representation of the commitment you plan on making is most important.
Many women want to help choose their ring. If that's the case, still go through the steps of proposal, get down on one knee and ask for her hand. Invite her to choose an engagement ring together that represents your future as one.
Don't  Rely on an Old Idea
This "don't" is a biggie! If you are going for a unique proposal, don't copy someone else's idea. A ring in her champagne glass has led to emergency room visits, and messages in the sky can be missed by seconds. Create a proposal that's unique to the two of you, and work from there. Be creative down to the engagement ring, the one that tells your story of love. Use our Design Your Own Engagement Ring, or choose a professionally designed Preset Engagement Ring with gemologist chosen stones already set and ready for your proposal.
Do Plan Ahead
Proposing on "the fly" is like flying on one wing! Sure, spontaneity is important in any relationship, but when we're talking about a proposal, that impulsiveness could leave to embarrassing answers to the question, "so how did he propose?" Imagine having to answer that query with responses like – He was in his underwear, he had food in his mouth, or the best one of all – we were on the way to his mother's.
A proposal is a momentous event, with a story that will be told to friends, family, kids and even grandchildren!  So please, keep it clean…and special.
Don't Ruin the Surprise
Of course, you have no intention of slipping up, but these things can and do happen. The excitement of the upcoming proposal could lead to a few oooooopppps, by you, or those sworn to secrecy. Leave the proposal specifics to yourself, even a well-meaning friend can blow it.  And, by all means, if you don't want your intended to find out about the proposal don't tell her mother!

About Allurez
Allurez is the premier designer and retailer of high quality fine jewelry with a brand name known to royals as well as to the rich and famous. We are committed to providing you with the largest and the finest selection of engagement rings, wedding bands, bridal jewelry, fine fashion jewelry, and certified loose diamonds. Go ahead, browse our store, and find your perfect jewel!