---
Designer Jewelry / Engagement Rings / Proposal / Rings / Unique Jewelry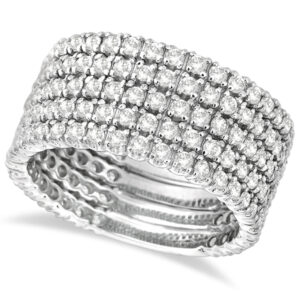 A very large number of the sparkling and special gemstones which you come across in jewelry stores and high class boutiques all over the world frequently have the word "fashion" tacked onto them as a way to push the final product. On the other hand, any truly discerning and high class fashion wary customer understands that the fashion term has been quite loosely applied to a multitude of items in both the past and during present times. This widely accepted fact implies that any new and shiny pieces which are called a "fashion" item can actually be cheaply made, fake, or just tacky in the big picture. If you are really concerned enough with the concept of being taken in and lied to by people who use this word attached to standard gemstones, you can easily understand that putting your founding fashion principles at risk should not be something ignored or left out. It is particularly the case when there are readily available diamond rings full of allure that up for purchase. The entire realm of fashion uses this knowledge to understand that every individual needs to own at least one diamond band with which they can show off their classic sense of style and great taste without seeming too out of date or old fashioned. Diamond stones can actually come in a wide range of shaped cuts which reflect the stunning versatility of the shimmering gems, and it is the ultimate selection of your diamond's cut and color that assists in accenting certain trends, personality characteristics, and overall fashion themes. Still, you should understand that whether in the form of a brilliant, marque, princess, or square cut, diamond rings is never a bad option to properly support your jewelry box.

It should also be noted that you do not have to despair if you do not have love mixed into your thoughts when looking for a new diamond ring though. As it is the versatility of diamonds that actually makes them an obvious popular selection for any type of band, jewelers are always selling diamond bands specifically for a variety of occasions—even those events which have nothing to do with love! This established fact means that buying a right hand ring which embraces diamonds in a variety of fashionable styles is a very amazing option. As the sparkling clarity of diamond stones work with just about any and every other color of the spectrum despite the natural white, a diamond ring can easily match your entire wardrobe. Diamonds truly are forever!

About Allurez
Allurez is the premier designer and retailer of high quality fine jewelry with a brand name known to royals as well as to the rich and famous. We are committed to providing you with the largest and the finest selection of engagement rings, wedding bands, bridal jewelry, fine fashion jewelry, and certified loose diamonds. Go ahead, browse our store, and find your perfect jewel!