---
Engagement Rings / Proposal / Wedding Bands / Wedding Stories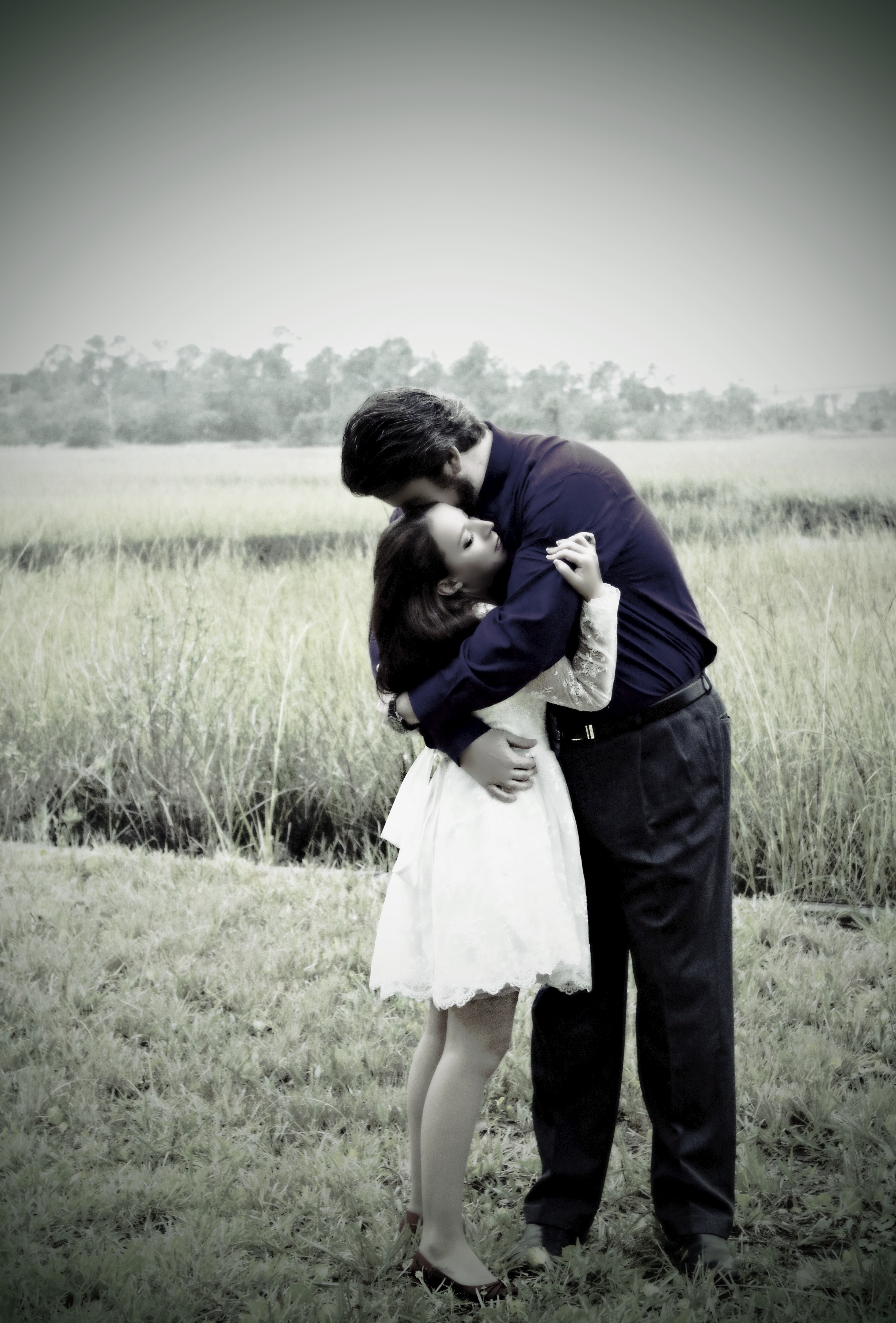 The story of Jillian and Storm is quite romantic if you ask me. Many of the most lasting love stories begin with mutual friends, but it's usually at a common gathering or special occasion where you are brought together due to your network-not usually on a social networking site.
Storm and Jillian met in June of 2014 on Instagram. They had a couple mutual friends due to their same taste in cars. Jillian tells how, "at first I totally wrote him off because his feed was full of his other car and gym selfies.  I figured he was self-absorbed and egotistical and didn't follow him. Then he popped back up again and I figured why not and followed him."  Storm was living in West Chester, Pennsylvania and Jillian in Jacksonville, Florida at the time. They exchanged common banter back and forth once in a while, but nothing serious. That was until, she posted a selfie in a Publix bathroom (of all places) and he finally saw her face- that was the beginning.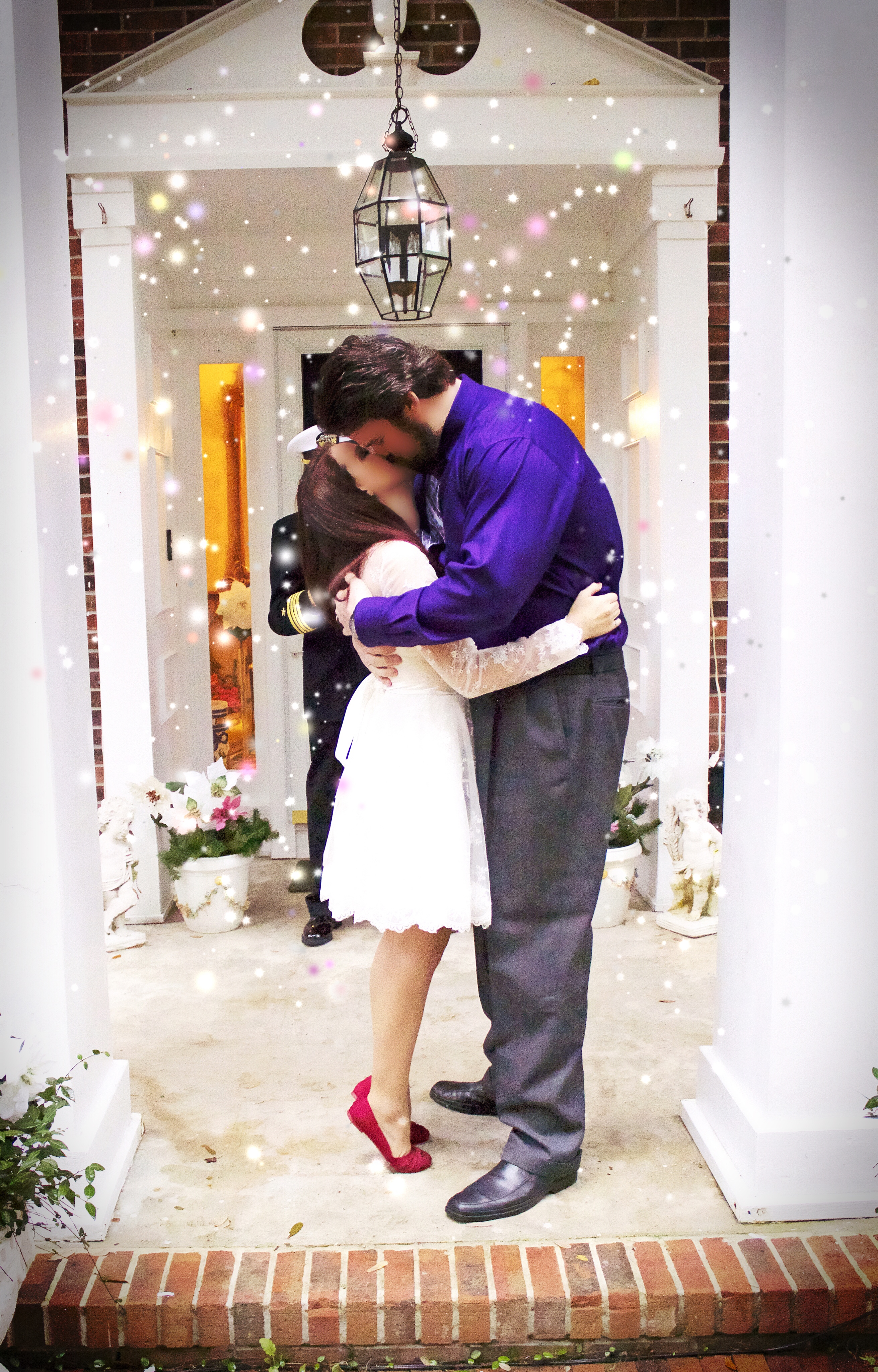 Jillian and Storm began talking through direct messages and soon moved on to texting, which was quickly followed by FaceTiming for hours every night. They grew a very deep and special connection based on their conversations that delved deep into their life aspirations as well as what they wanted in a partner. "We connected in a really unique way"- said Jillian. So Storm made a promise that if they could keep talking for 30 days, he would fly down to Florida and meet her.
But, it was well before 30 days when Storm realized he couldn't wait, and so 14 days later he booked a plane ticket. "I showed up in a drive way and out came this woman running. She leapt into my arms. It was clear she was the one I wanted to spend the rest of my life with. She was the one I waited 32 years for," recalls Storm on his first trip to Jacksonville.
They had an amazing weekend and the next weekend Storm made the 12 hour
drive back down to see Jillian again. A series of other visits ensued and during one Storm had an interview with St. Vincent's Hospital.  He got the job a week later and moved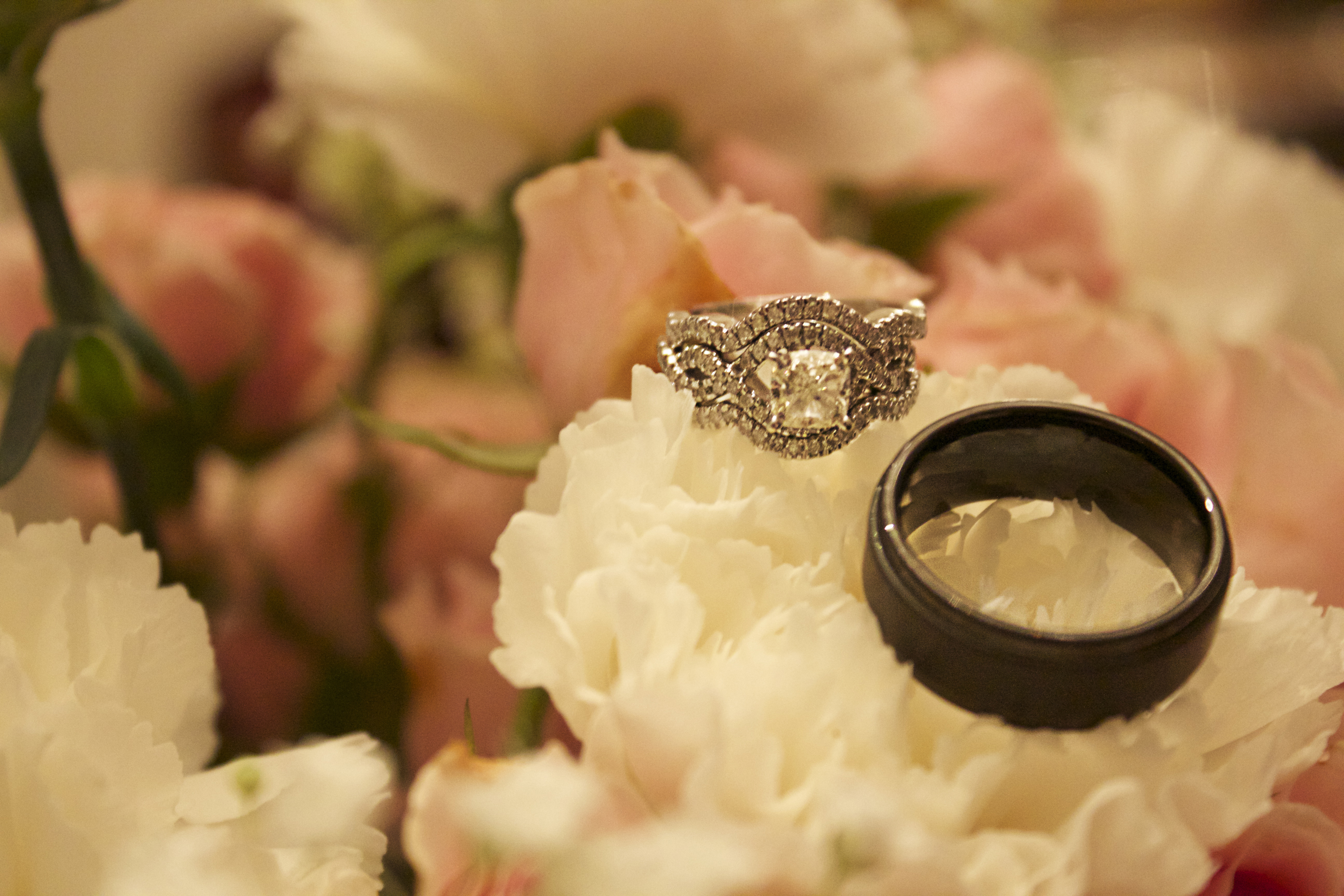 down to Jacksonville in September of 2014.  "It was quite the whirlwind", according to Jillian.
Storm and Jillian truly cherished each other and fell deeply in love. Inspired by her grandmother's love story- Jillian explained how she has found the one person that was meant for her in Storm. Storm soon proposed to Jillian the night after her birthday while they were in their PJ's lying in bed. "The perfect proposal for someone like me who is so shy," said Jillian.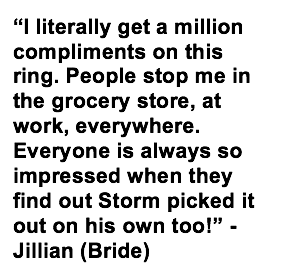 As Jillian and Storm began planning their wedding they found that it was becoming more about what everyone else wanted than what they wanted. So, they chose to elope instead! On December 7th, 2014 Jillian's grandfather performed the ceremony with her grandmother there as well and even though it rained that day, both Jillian and Storm were so pleased with their choice! Jillian put it best- "a rainy day was perfect for us because we could literally spend every day inside, cocooned up with each other and be incandescently happy."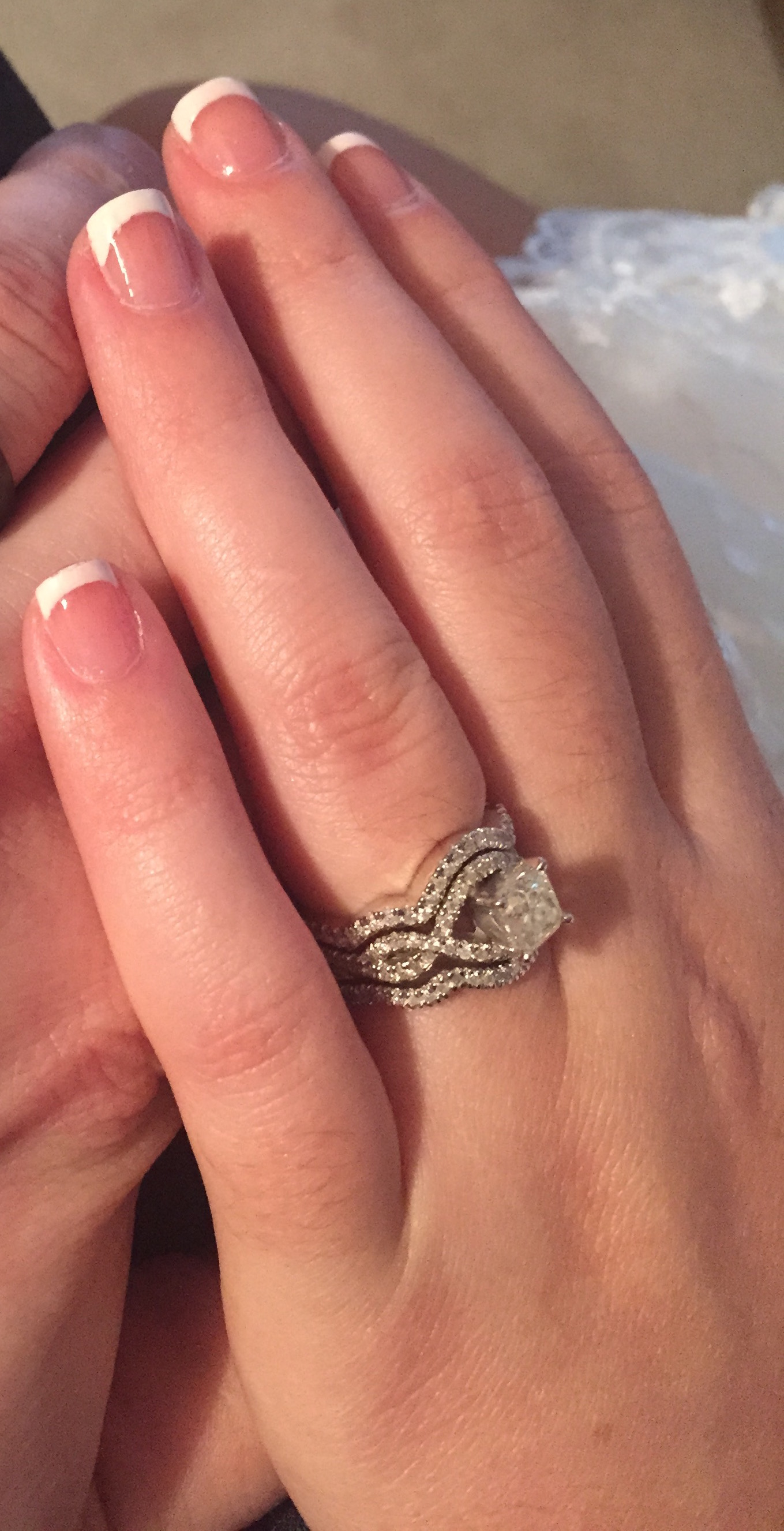 Jillian's engagement ring and wedding band were purchased as a set from Allurez. On their wedding day,  Jillian was adorned with an exquisite Diamond Infinity Halo Engagement Ring and Band Set in 14K White Gold as well as an additionally purchased  eternity wedding band– she preferred the look of two bands around her engagement ring- for symmetry.
Storm and Jillian have been married for a year and a half now and have been through an awful lot together. But they have persevered and built a marriage based on trust, respect, and dedication.  They are a team in everything they do.  No matter what is going on they always have each other's backs and are always there to support each other.  They are literally each other's biggest fans!  Jillian was careful to explain that she doesn't know if she believes in soul mates or people being divinely chosen for each other but she does believe that "sometimes, if you are very lucky, you come across someone who feels the same way about you as you do about them. Who has the same beliefs and attitudes and who is willing to fight, tooth and nail, to make a relationship or marriage work. And Storm and I were lucky enough to find that in each other."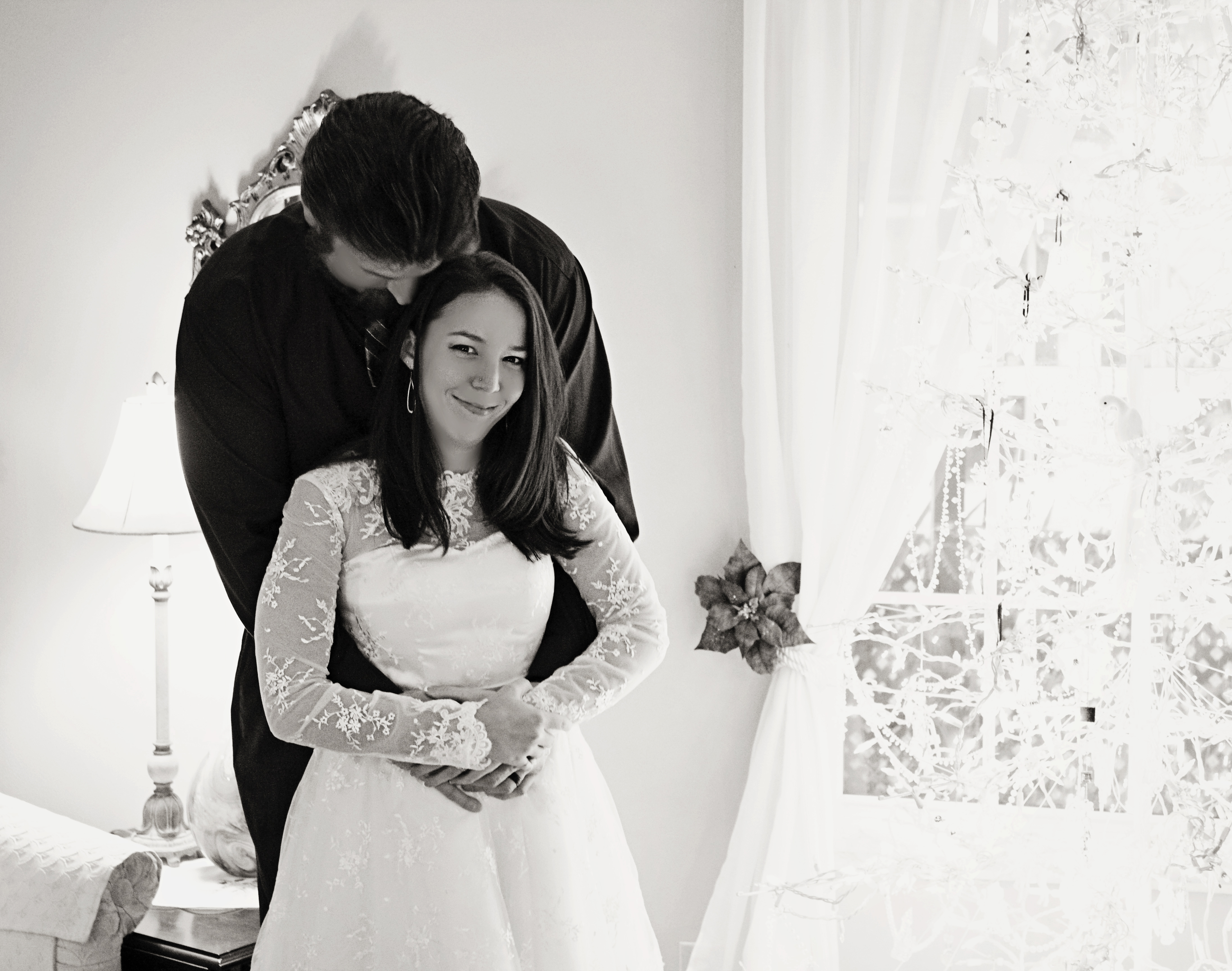 Recently, Storm's mother passed away after a very courageous battle with cancer.  Jillian recalls, "looking back on it, we were fantastically lucky to have found each other and built such an amazing marriage so she could see him happy and fulfilled before she died. And I was fantastically lucky to have met such a strong and vivacious person who loved me as though I was her own daughter."
It just goes to show you can find love where you may least expect it. The relationship Jillian and Storm have forged is truly a remarkable bond and they love and support each other through all trials and tribulations life brings. Marriage is about finding a partner to go through this crazy journey we call life, and Jillian and Storm are so lucky to have found each other.

This post is in memory of the late Starr Brazeal, the groom's beloved mother.