---
Proposal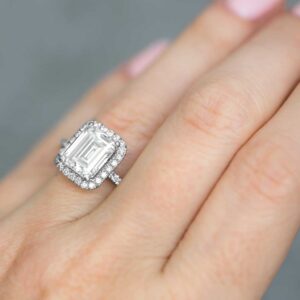 Asking your partner to marry you is one of the biggest moments of your life. Some prefer the occasion to be more simple while others want to pull out all the stops for this once in a lifetime (hopefully) opportunity. Whichever you prefer, you also want it to be romantic.
We've compiled some of our favorite proposal ideas and as long as you adopt one of them, and add a little personality to make it unique and your own, your partner is bound to say yes. It may be at home, somewhere public, with lots of people or just you two. But whatever you decide, remember that the best proposals are the ones that are personalized to truly capture the couple's unique relationship.
Have an animal or baby help you out
Who can resist cute babies or animals? Your partner will definitely gush over the cuteness of your proposal if you make sure an adorable baby or animal, whether it be a puppy or cute relative, helps you out. One idea is to have the kid or animal wear an outfit that says "Will you marry me?" To kick it up a notch, if you know what her favorite animal is, take her to see it and plan ahead of time if you can have the animal present the ring to your partner in a cute way. If you or your partner also have a pet, getting it involved in the proposal also adds a personal touch to the occasion.
Photo booth proposal
As the camera starts flashing, pull out the ring and surprise her. There's no way she can hide her surprised expression from the camera and the best part is that you'll have it all on film to look back at later on.  To make it even more special, have both of your family and friends waiting outside the photo booth so you can celebrate with them afterwards.
Scavenger hunt
Turn your proposal into a treasure hunt by setting up clues for your partner to find. It can be done in your home or neighborhood, depending on how grand or elaborate you want the hunt to be. Start with a clue at home that leads to a tour of your favorite spots all over town. You can get family members or friends to guide her as well. This proposal idea adds a little intrigue and fun to the occasion, and if you or your partner love solving puzzles or mysteries, then this is the perfect way to pop the question. To make it more sentimental and romantic, bring her back to places you've had your dates or take her to pamper herself – like get her nails done – before meeting you in the final spot.
A public proposal in a favorite place 
Pick a place that has a special significance to you both, whether it's where you had your first date or a special experience together. Once you're there, ask someone nearby to take a picture of you together but instead of posing, drop down on one knee and propose. Another idea is in the same sentimental location, have a choir or band show up to do a surprise performance of your partner's favorite love song, or even a song that they can incorporate your fiance's name into the lyrics.
 Marriage proposal at home
Some of the most romantic proposals take place in the comfort of one's home. You can leave a trail of flowers for your partner to follow when they get home from work or wake up in the morning. The trail can lead them to a room you've decorated with photos of you two together, whether they be hanging from balloons or covering the walls. You can also turn off all the lights in your home and make a trail of candles (be careful!) that leads to a circle around the ring, or around you kneeling while holding the ring!