---
Engagement Rings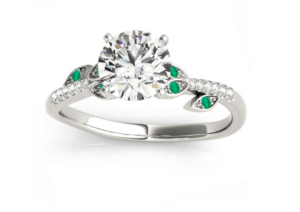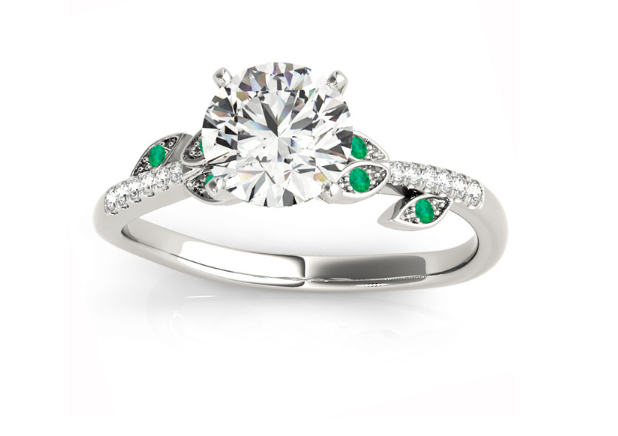 Do you want to translate your love for nature into the perfect engagement ring? Well, nature lovers, there are engagement rings options out there that combine your love of jewels with the love of the outdoors. For brides who want to beat to their own drum, Allurez has one-of-a-kind floral and vine leaf engagement rings that can showcase your favorite part about being outside. The company takes inspiration from nature's elements and turns them into wearable and gorgeous pieces of jewelry.
Floral-Inspired Rings
Who doesn't love flowers? Orchids, peonies, daisies, roses…the list goes on and on. Roses are usually an expression of love or some other deep emotion, like longing or desire, and "You've Got Mail" character Kathleen Kelly (played by actress Meg Ryan) said, "I love daisies. They're so friendly. Don't you think daisies are the friendliest flower?"
There are a load of flower-inspired rings to choose from when designing an engagement ring, for example, there's a Tulip Vine Leaf Engagement Ring for tulip lovers. Tulips are generally symbolic of perfect love and different colors of tulips also often mean different things, like with many other flowers. Red tulips are commonly associated with true love, while purple tulips often symbolizes royalty. Many times people use white to declare worthiness or to send a message of "I'm sorry." You can also get a floral bridal set to have a finished look.
And if you don't want to commit to one specific flower, you can always choose a floral engagement ring, that you can mix with both clear diamonds and colored stones.
Whether you're looking for the perfect ring to propose to your favorite eco-friendly person or nature-loving partner, or something for yourself, pick an engagement ring that speaks to what you love and is unique.
Nature-Inspired Proposal Ideas
Sometimes figuring out how to propose can be just as difficult (or even more difficult) that picking out the engagement ring. But if you partner loves nature, get inspired by the great outdoors. Pop the question after or during a nice hike. Take a stroll on a paved trail, have a picnic or take a walk through a beautiful garden, field or park. Find that picturesque blossoming tree to stand under and then propose. Surround yourselves with greenery and flowers, or reserve a rooftop where you can have a candlelit dinner and fill the place with rose petals, or whatever her favorite flower is. If you're girl is big on being eco-friendly, find a fun "green" project to work on together and propose after its over.
Good luck and happy shopping!