---
Engagement Rings / Wedding Bands
How to Pick a Wedding Band That Complements Your Engagement Ring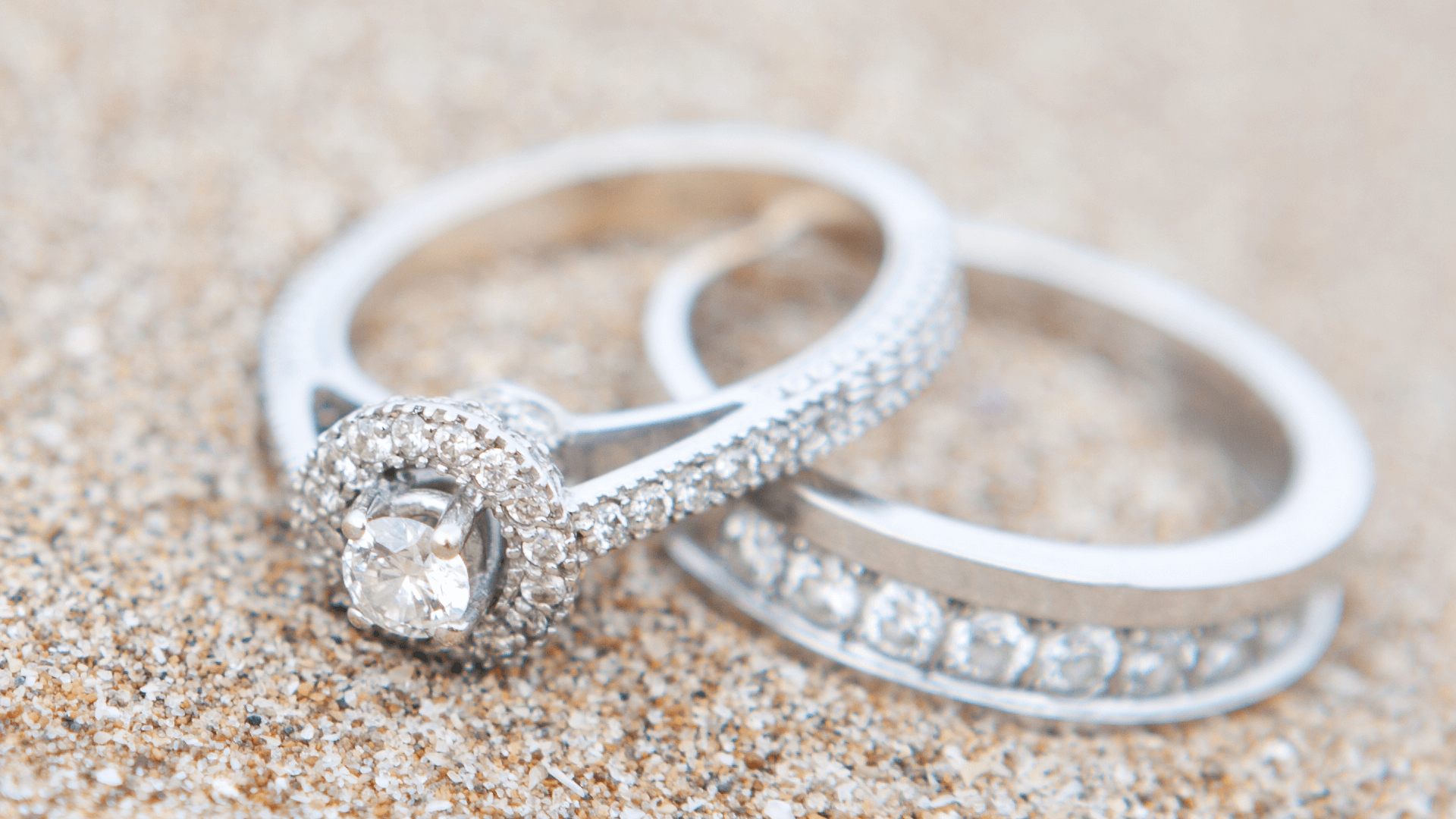 Falling in love is all about finding that special someone that complements your own personality. You're not a matching set, really, but rather two parts of a larger whole that fit together in a way that makes sense. Bridal jewelry is similar. Once you have an engagement ring, how do you find a wedding band that brings out the best in the piece you already have?
If you bought an engagement ring without a matching band, you'll need to do some soul searching (and some store searching) to find a wedding ring that suits you or your spouse to a T. Here's what to consider while trying on the ring you'll wear for the rest of your life.
Notched and Contoured Rings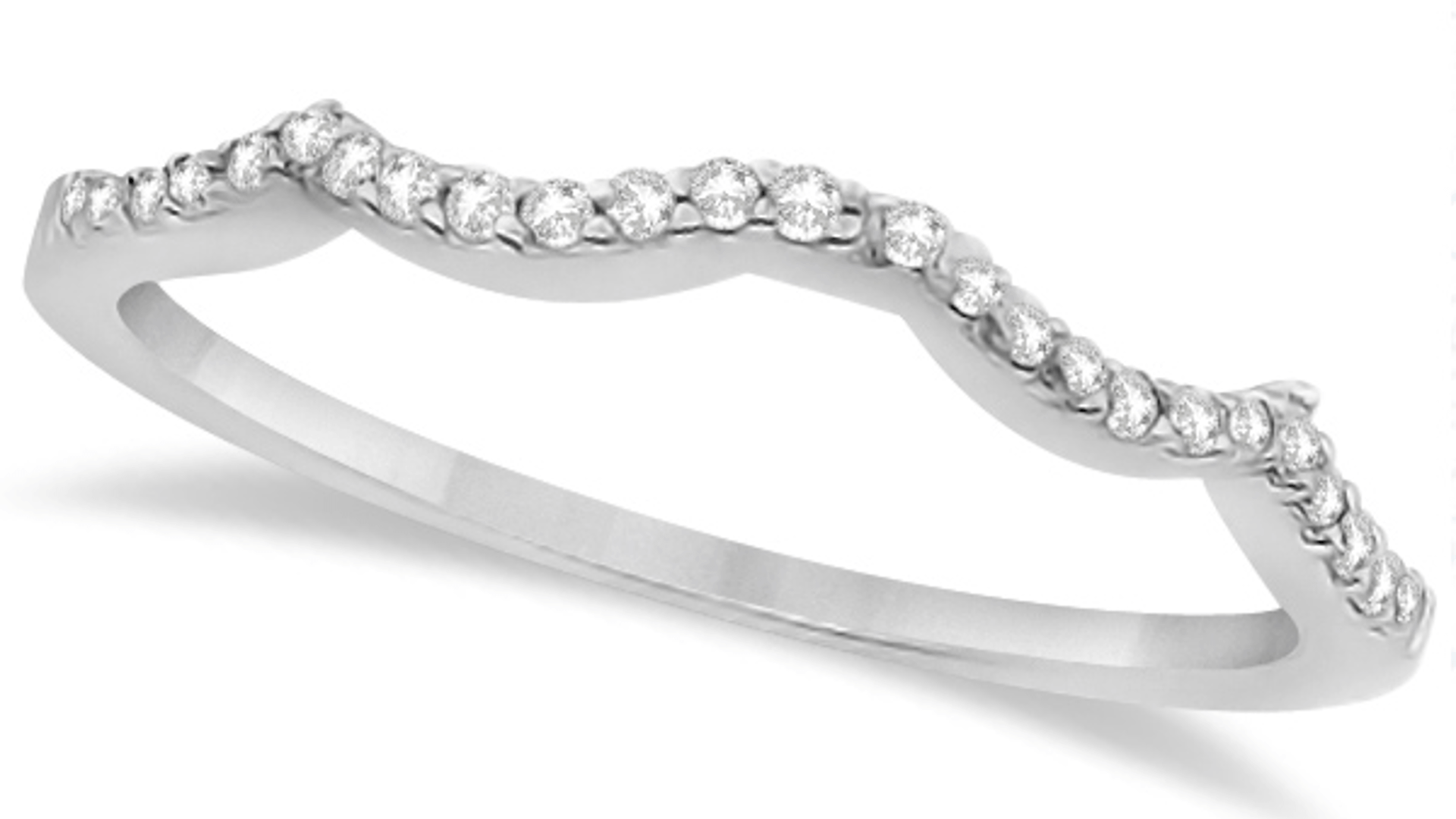 When you have an engagement ring with an unusual shape or larger stones, you'll need to decide whether you want your wedding band to sit flush. For some people, that close fit is important; for others, it's just as aesthetically pleasing and comfortable for the two rings to sit independently, even if that means they'll rub or clink together from time to time.
If you're in the first camp and prefer two rings that almost interlock, you may want a band that's notched, contoured or both. A notched band has an angled cutout that fits around the stones of the engagement ring like a puzzle piece slotting into another. A contoured band curves around the silhouette of your wedding band with more of a gentle slope versus the sharper angles of a notched band.
Some engagement rings call for a band that's both notched and contoured. If you have a dramatic or elongated stone, such as a marquise- or emerald-cut diamond, a band that's specially shaped will do the best job of hugging your sparkler so you can wear both pieces comfortably day in and day out.
If you want a larger engagement stone but don't want a specialty band, ask your jeweler about a high-profile setting. These settings, like a cathedral mount, hold the stone a bit higher than normal so your wedding band can slide underneath and sit snugly against the engagement ring's band without a gap. Just keep in mind that the higher the profile of your stone, the more likely it is to get caught on your hair or your clothes.
Matching Your Band to Your Lifestyle
If you're someone who lives a more active lifestyle or travels a lot, you may want a wedding band that looks just as good worn solo as it does when worn alongside your engagement ring. Notched or curved bands can be problematic when worn alone because the notch or curve seems out of place without the engagement stone it's supposed to cradle.
One option is to go with a notched or contoured ring and then spin the shaped portion toward the palm side of your hand when you wear your wedding band on its own. That way you have a set that looks beautiful together, but you still have the option of enjoying your band when you go hiking, head to the gym or visit your old college roommate in Guatemala.
Enhancing a Solitaire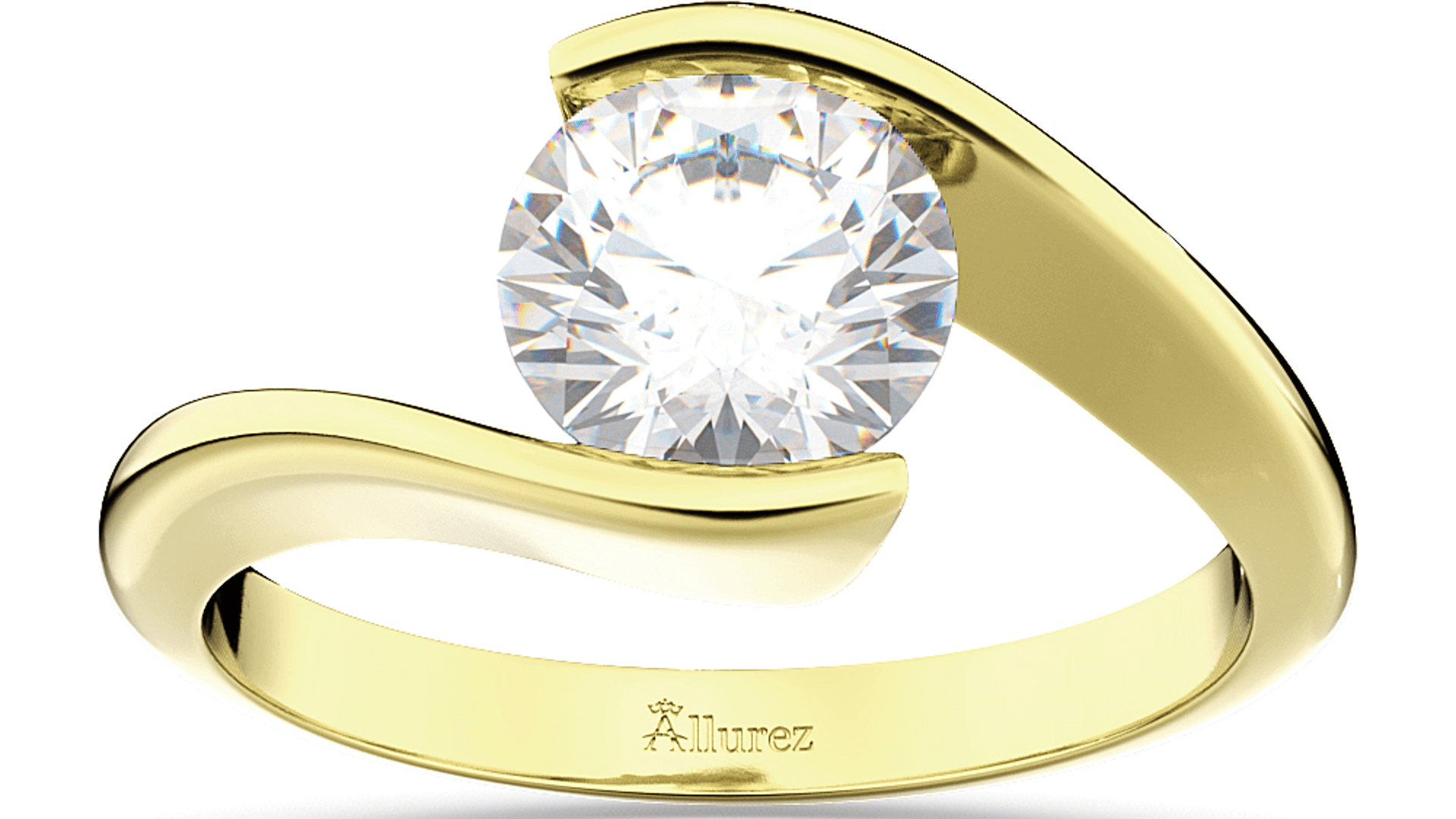 Solitaire engagement rings are timeless because of their elegant simplicity. The sight of that single, stunning stone set on a glimmering band can be absolutely breathtaking. Solitaires suit a wide variety of personal tastes, they can be worn with almost anything and, depending on stone's size, they can be convenient even if you work with your hands or spend a lot of time outdoors.
On the flip side, solitaires can be a little cumbersome because they can be too heavy for the band underneath and subsequently spin on your finger. That can be uncomfortable if you're constantly catching the stone on the inside of your finger or your palm. A ring enhancer or ring guard helps keep your solitaire in place while also adding a ton of sparkle.
Here's the difference between the two:
• A ring enhancer is a band that acts as a kind of overlay for your engagement ring. There may be a few stones or the band may be covered in gems except for an open space that accommodates the diamonds on your engagement ring. The enhancer fits over your engagement ring, often creating the illusion of one larger, more ornate ring rather than appearing as two separate rings.
• A ring guard is a single band separated into two parallel sections with space in between for your original engagement ring. You're essentially creating a stacked set, with three bands that slot together to create a single unit. Ring guards are typically wider and more elaborate than an enhancer, so keep that in mind — it might not be the right fit for a petite hand or someone who prefers the "barely there" feeling of a thinner band.
Matching Metals vs Contrasting Bands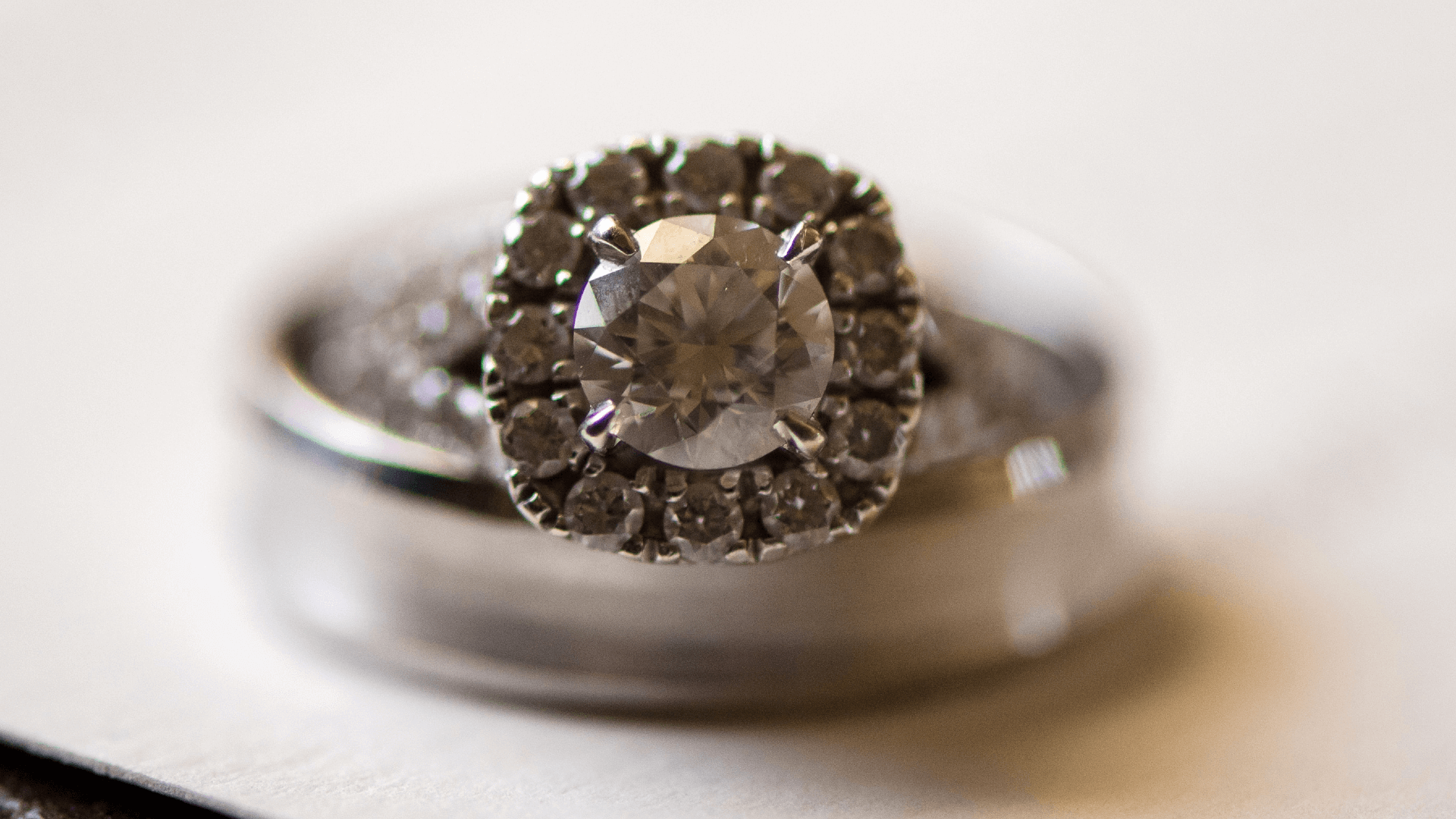 In most cases, you'll want the metal used in your wedding band to be the same metal used in your engagement ring. That helps ensure a cohesive look and increases the likelihood that your rings will be equally durable. This is especially important if you choose an alloy like rose gold that can vary in hue from ring to ring or a metal like stainless steel that will develop a patina over time.
For brides who wear a mix of metals in their day-to-day lives, there's the option to mix metals between their engagement ring and wedding band. For instance, you might have a white gold engagement ring and decide you want a braided wedding band that features a trio of white, yellow and rose gold.
Mixing and Matching Stones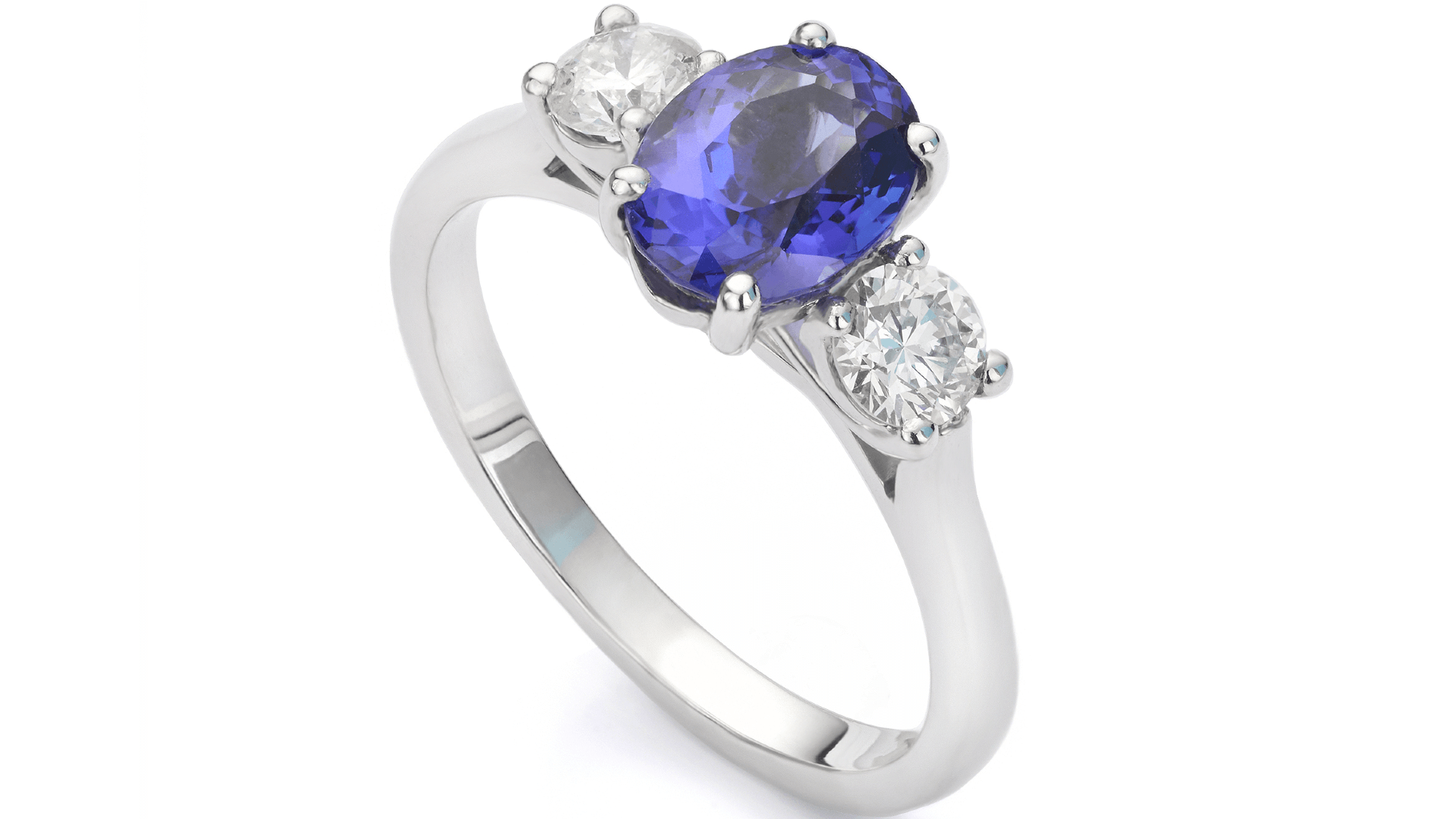 Another element you can decide to match completely or find a complement for is your stone or stones. Precious gems come in a bevy of colors and shapes. From round to Asscher-cut diamonds, lilac amethysts to icy blue topaz, you can be as conservative or as creative as you want.
Many people choose to match the style and type of stone on their engagement ring to the stones used on their wedding band, or to forego gems on their wedding band altogether so their engagement ring stands out more. You might be amazed how much of an impact you can create simply by pairing a round-cut solitaire diamond engagement ring with an eternity band covered in pave-set round diamonds. It just feels right.
But mixing it up can work well too. For instance, consider an emerald-cut-diamond engagement ring paired with a stone-studded wedding band that alternates between diamonds and the bride's birthstone. Or go with the even more sentimental choice of a three-stone engagement ring featuring the happy couple's birthstones plus the stone representing the month you're getting married. It's an instant heirloom.
Aiming for Overall Balance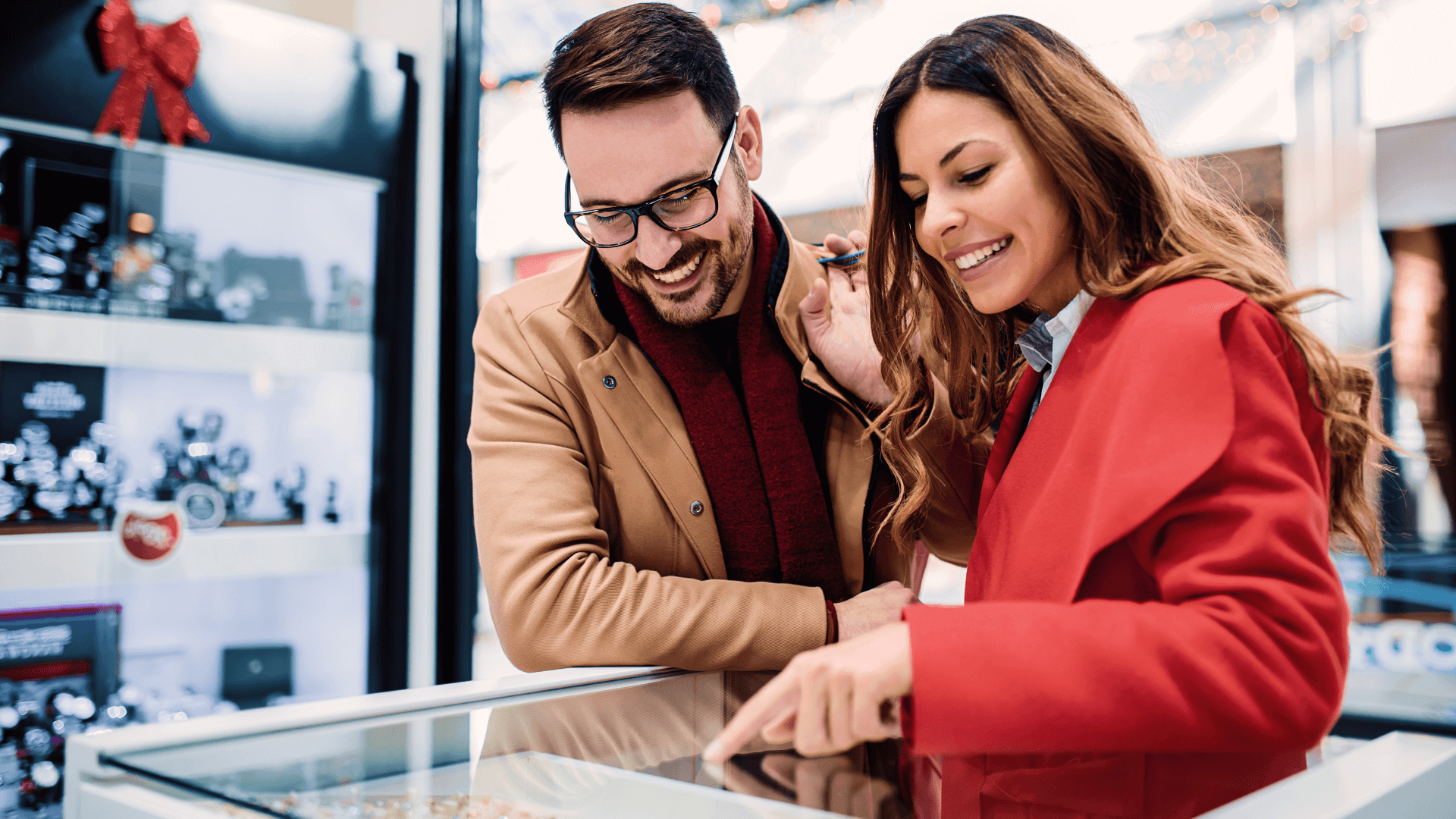 Above all, you want a bridal set that looks like it belongs together. Balance is a huge factor. An engagement ring with a wide band looks funny worn with a skinny wedding band. An intricately carved vintage band won't make sense with a band that combines different metals for a modern color blocking effect.
The same goes for the shape of the band itself. A squared-off band next to a rounded band looks like an unhappy accident. If you're trying to make a family engagement ring work with a newly purchased band, keep in mind that you can always have a family diamond reset or a custom band made to specifically match your mother or grandmother's engagement ring.
Both rings are meant for the same person, so they should have the same vibe. Evaluate them separately and together to make sure the rings work in every configuration and you can be confident they'll be enjoyed today, tomorrow and always.
At Allurez, you have the option of buying your engagement ring and wedding band separately, purchasing a matching set or working with one of our talented jewelers to design your own bridal set from scratch. Want to make sure you and your future spouse's rings are a match too? Check out our men's wedding bands to see options ranging from simple and sophisticated to bold and modern.

About Allurez Tech

Twitter •