---
Engagement Rings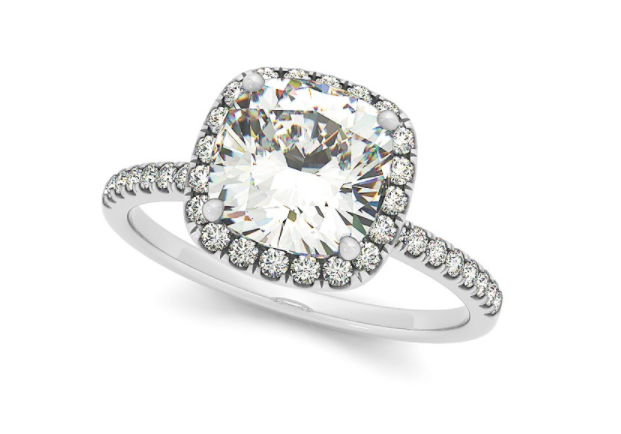 We've gathered the best advice from experts when it comes to picking out the perfect engagement ring for your loved one.
"It Needs to Stand the Test of Time"
Australian jewelry designer Natalie Marie is a favorite of Meghan Markle's – Prince Harry's new fiancee – and said in a recent interview that an engagement ring is "something that really needs to stand the test of time." She added, "I believe our generation is full of couples who are in love and just want to celebrate that – and there has been such a strong move a way from the traditional picture of what that needs to look like."
Marie lets her clients custom design engagement rings if they want to and said she is being asked to work more and more with a variety of stones (a departure from traditional clear diamonds used in engagement rings.) She said, "I work increasingly with natural stones; natural grey and black diamonds, local sapphires of all colors as well as an array of semi-precious stones. Clients are keen to experience the process from start to finish rather than picking a product 'off the shelf."
Marie also suggests thinking about several factors before choosing an engagement ring. She said, "When I meet with brides who are designing their own ring, I always advise them to factor in their lifestyle, taste and long term factors. Your engagement ring should be perfectly you without influence from outside factors."
Know Her Style – and Your Budget
You want the ring to match the person's personal style. Think about how you would describe the person (simple, flashy, classy etc.) and what you know she likes. Jewelry company cofounder Rony Vardi said,  "Isolating a few touch points about her aesthetic helps when going through ring options and allows you to focus on a smaller group of choices, making the process less overwhelming." If you're really stumped, rather than getting it wrong it'll be better to propose without a ring and go then ring-shopping together.
Of course you want to impress, but also be conscious of your finances and how much you can really afford to spend on a ring. Vardi and fellow company cofounder Leigh Plessner urge people to spend only what they can: "Find a ring you love that is perfect for your partner, but it's only half of what you planned on spending? Who cares! That's more money to buy a beautiful [wedding] band to go with it later. Or, go on vacation. No matter your budget, you'll be able to find something special."
Get Her Measurements 
It may seem like a simple and obvious word of advice, but make sure to know her ring size. You don't want a ring that's too tight its uncomfortable to wear or so loose that it might fall off and get lost. It should feel snug and comfortable. Any jewelry store should be able to measure ring sizes free of charge.
Negotiate as Much as You Can
Engagement rings can be marked up A LOT, Michael Dobkin, creative director and founder of a jewelry store in New York City, told BRIDES magazine. Some rings can be marked up as much as 500 percent.
"Really do your research before pulling the trigger and don't be afraid to negotiate," Dobkin suggested. "A good jeweler will be willing to work within your budget and get you the best quality that works for your needs." Many suggest going to wholesalers to avoid crazy markups. Monil Kothari, founder of a NYC fine jewelry start-up, "A wholesaler or a private retailer like myself is able to work with customers on a one-on-one basis to create a ring specifically for them. Moreover, because we don't have the overhead traditional retailers do, we can save them more than 30 percent, giving them the best bang for their buck."