---
Engagement Rings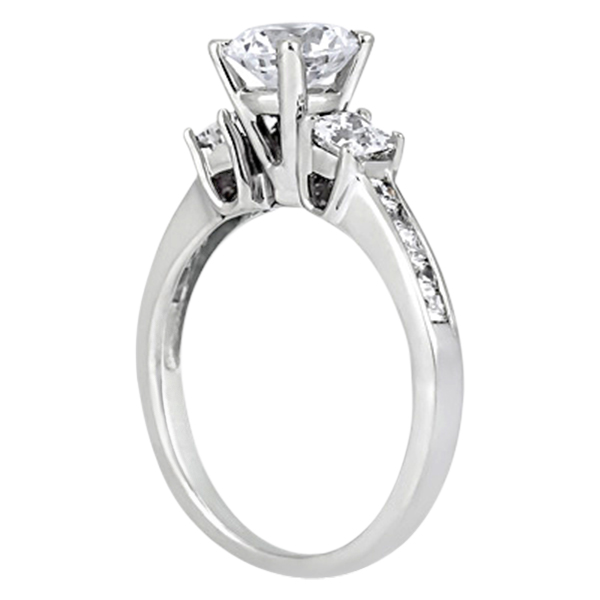 So, you are going to "pop the question" and you need to go out and get the best engagement ring possible. This is not actually as easy as it might seem. For instance, you have to take the personal style of the lady in question under serious consideration. Once you start looking at the many different types of engagement rings available, however, you may wonder if you are making the right decisions about the stones, the metal, and the all around style.
Don't panic! This discussion will guide you in the right choices and take you through a step by step approach to determining what styles are best suited to your soon-to-be bride.
The first step is the sneakiest one of them all and that is to somehow guide your lady towards a jewelry counter or shop window in order to get a basic idea of the type of rings she might prefer. What you will be looking for are some tips as to the general type of ring that she would want. This will include the solitaire engagement ring, the three stone diamond engagement ring style, and the sidestone accented engagement ring types too.
This can be a bit difficult, and you can often "trick" her by avoiding the engagement jewelry altogether and just looking a rings set with solitaire stones, three stones, and those using gems that are accented along the sides with diamonds to gauge which really attract her attention.
You will then have to determine the type of metals that she would like. The most common choices for an engagement ring are gold in a few different color options, platinum, and palladium.
One of the best ways to get this information out of your lady is to simply "play dumb" about it. Ask something as simple as "what's the difference between 14k yellow gold and 18k gold?" or "What's the difference between 14k white gold and 18k white gold?" You could also get very tricky and ask her to explain why someone would opt for a ring made from platinum, 14k rose gold, or palladium in order to see which see tends to favor as well.
Finally, you need to find out what size and type of diamond she most desires. This will have to include the actual number of carats and the diamond shape. Your visit to a high-end jewelry counter or to an actual jewelry store will allow you see which ones she seems most attracted to, and you can then use those clues as your guide in selecting the perfect engagement ring!
To learn more about how to choose an engagement ring visit http://www.allurez.com/education-guide/engagement_ring_guide.html

About Allurez
Allurez is the premier designer and retailer of high quality fine jewelry with a brand name known to royals as well as to the rich and famous. We are committed to providing you with the largest and the finest selection of engagement rings, wedding bands, bridal jewelry, fine fashion jewelry, and certified loose diamonds. Go ahead, browse our store, and find your perfect jewel!