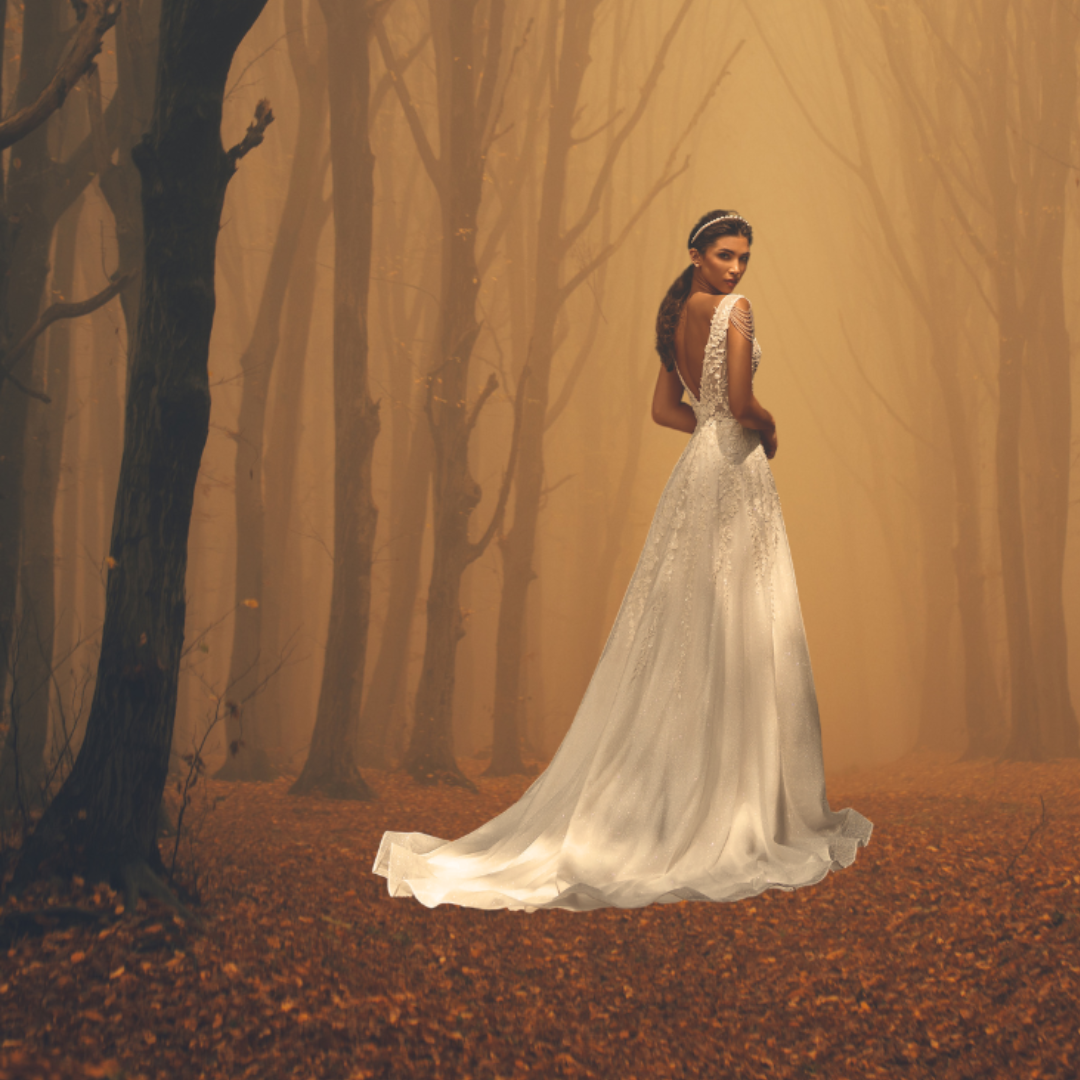 Dark Gemstone Engagement Rings for Halloween Brides
Does this describe your bride-to-be?
Her favorite holiday is Halloween.
Her wardrobe is full of dark-colored clothing, leather, and lace.
There is at least one skull, bat, or spider web decoration in her home all year round.
She is a self-obsessed fanatic of all things haunted and eerie.
If so, the traditional diamond engagement ring is probably not her style. Instead, shop a gemstone alternative for a more gothic (but equally stunning) symbol of your love. Check out these options for engagement rings that will convince every Halloween-obsessed woman to say, "I do!"
Diamond Alternatives for Non-Traditional Engagement Rings
A beautiful ring is a must for every romantic proposal. But what type of engagement ring do you get for a woman who prefers dark and mysterious over whimsical and pink?
Non-diamond engagement rings are actually more popular than fashion magazines would like you to think. Throughout history, precious gems like sapphires, pearls, and amethyst were used to pop the big question. Not only are these alternatives more affordable than diamonds, but deep-toned gemstones are the preferred choice by many modern brides.
4 Non-Diamond Engagement Rings to Buy For an Epic Proposal
Black Diamonds
Black diamonds are genuine diamonds, naturally mined like the more traditional transparent variety. Their ebony hue is attributed to large quantities of mineral inclusions like hematite, graphite, or pyrite. Black diamonds can be purchased in any of the popular diamond cuts, including circle, oval, and cushion. This alternative choice for an engagement ring is exceptionally affordable but equally show-stopping.
EMERALD CUT BLACK DIAMOND & DIAMOND ENGAGEMENT RING 14K WHITE GOLD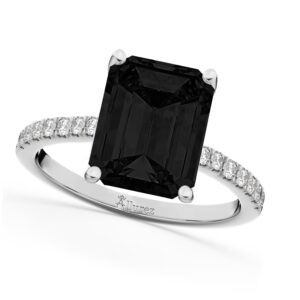 Your bride-to-be will stand out with this remarkable emerald-cut black diamond engagement ring. The center stone is an impressive 2.75 carat. Its deep black color is prominent and eye-catching thanks to the white gold band studded with traditional diamonds. Pair this black diamond engagement ring with a conventional diamond eternity wedding band, or go bold with a black diamond eternity ring.
Rubies
Rubies are precious gemstones famous for their deep red hues. For millennia, these gorgeous gems have been used to symbolize courage, happiness, devotion, and love – all the crucial tenets of a long-lasting marriage. Red is the color of romance and seduction, perfect for an enchanting bride.
OVAL RUBY AND DIAMOND COCKTAIL RING IN 14K YELLOW GOLD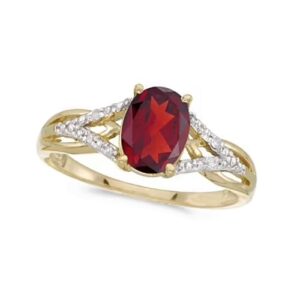 This non-diamond engagement ring would be equally at home on the hand of Princess Diana as Morticia Adams. The center ruby offers a classic and luxurious glam that is expertly complimented by its vintage-inspired setting. The bright ruby red is accented by small sparkling diamonds and traditional 14k yellow gold. 
Opals
Did you know that opals were thought to have supernatural powers? This gem's mystical coloring and iridescent shine have awed all cultures for thousands of years. For example, the ancient Greeks believed owning opal jewelry would protect against disease and give the gift of prophecy. At the same time, Arabic legends described the opal as a phenomenon that fell from heaven in lightning flashes. No matter which corner of the world your bride is from, opals have an otherworldly quality that exemplifies their value.
As a spiritual and ethereal stone, it's no wonder that the opal is a popular diamond alternative for engagement rings. Each opal is unique, and the reflection of light shifts its coloring, making it highly complementary to other precious gems.
OVAL OPAL & HALO DIAMOND ENGAGEMENT RING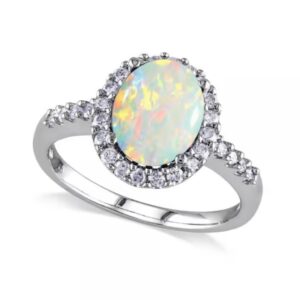 Encompassed in a halo of small diamonds, the center opal stone looks like a planet floating amongst the stars. The heavenly opal is over 2 carats, and its luminescence makes this ring an ideal choice for non-traditional bridal jewelry. Shown in 14k white gold, this opal and diamond engagement ring is also available in rose and yellow gold. 
Onyx
Onyx is a layered stone with similar properties to quartz and morganite. It is naturally mined worldwide, including in China, Argentina, Latin America, and the UK. The use of onyx in jewelry-making dates back to the Ancient Egyptians, Greeks, and Romans. As a result, it is considered a classic precious gem and has recently gained popularity in bridal jewelry. So, if your future wife is a Halloween fan, consider an onyx engagement ring.
BLACK ONYX & DIAMOND ENGAGEMENT RING 14K WHITE GOLD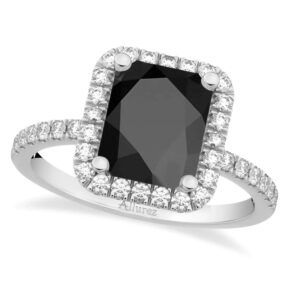 Make your proposal even more memorable with this stunning onyx and diamond engagement ring. The center onyx stone is 2.75 carats and beautifully framed by small circle-cut diamonds. The diamond halo extends to the band and creates more contrast against the onyx gem. Pair this unique, darkly romantic engagement ring with a diamond wedding band for the ultimate alternative bridal jewelry set.