---
Diamonds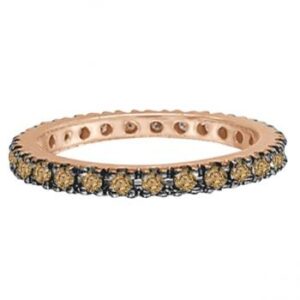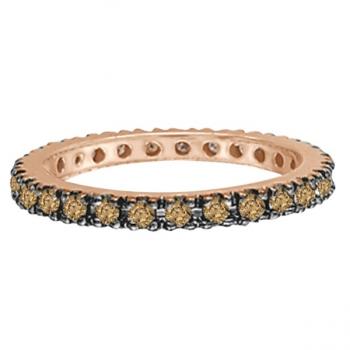 Rings are not just for showing off your marital status or promise to someone else anymore.  Fashion rings that bring attention to your hands and present to the world your stylish personality are just as necessary for your jewelry collection as your favorite pair of earrings.  However, do not at all feel that these alluring gems need to be costume jewelry made with colored plastic or cubic zirconium.  Putting real precious stones into fashion rings adds a sense of high fashion and fine jewelry that will let everyone know how classy and poignant your taste is—which is where having a few colored diamonds comes in handy.
Black diamond rings help promote a sense of elegance.  They boldly declare that you are high class enough to want a diamond but also are subtle and chic all in one go.  If you feel that you still cannot help yourself when it comes to clear diamonds but still love the sleek and sensual black diamonds, white and black diamond rings which work together to highlight the beauty and unique qualities of both diamonds are an amazing combination ring choice that has a great deal of allure.  Pulling away from the black diamonds though, pink diamond rings have their own place on the colored diamond scale.  Fun, flirty, and still able to have a warm glow of finesse it is no wonder that women continually flock to these gems for fashion diamond rings.  The yellow shades of diamonds also have their place.  On the lighter end of this color spectrum, champagne diamond rings are made to shimmer exactly like their name implies.  Cognac diamond rings are the next shade up, resembling the warm dark yellow color of cognac or even honey.  Chocolate diamond rings are at the darker end and truly do look like a shiny piece of chocolate.  Both cognac and chocolate diamond rings look stunning in a combination band with white diamonds to reflect their unique, deeper coloring.

About Allurez
Allurez is the premier designer and retailer of high quality fine jewelry with a brand name known to royals as well as to the rich and famous. We are committed to providing you with the largest and the finest selection of engagement rings, wedding bands, bridal jewelry, fine fashion jewelry, and certified loose diamonds. Go ahead, browse our store, and find your perfect jewel!