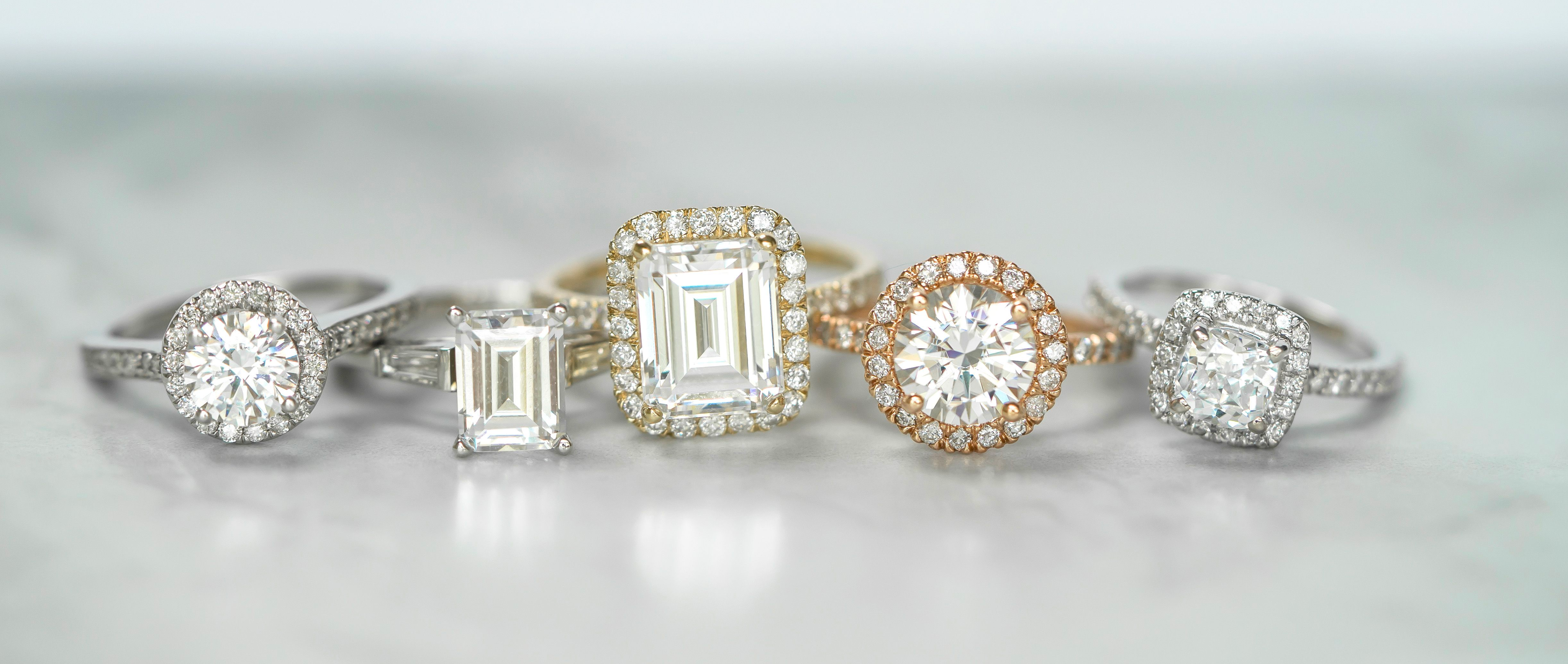 5 Reasons to Invest in Classic Jewelry
What is Classic Jewelry?
Classic jewelry combines timeless designs with premium materials to create quiet luxury pieces that stay relevant in every fashion era. Diamond studs, strands of pearls, and simple gold chains all fall into the category of classic fine jewelry. Not only are these pieces always in style, but most retain their value and serve as excellent investments for future generations. So treat yourself to a gift that will last a lifetime, and choose one of Allurez's classic jewelry designs!
#1 Classic Jewelry Retains Its Value
Gemstones, diamonds, and gold remain stable during volatile market conditions. As a result, classic jewelry pieces are high-quality, tangible assets! In addition, precious metals like platinum and gold have inherent value recognized in all countries and cultures.
#2 Classic Jewelry Is Easy to Style
The simple designs of classic jewelry are the perfect addition to any outfit! These everyday essentials look equally impressive when paired with a basic t-shirt, jeans, or floor-length gown. Considered the most wearable type of jewelry, classic pieces like studs, gold chains, and silver bangles are an investment in your wardrobe.
#3 Classic Jewelry is Always on Trend
Statement jewelry goes in and out of style. If you are just starting your fine jewelry collection, avoid trendy pieces that will look outdated in a few years. Instead, invest in classic pieces that rise above any fashion fad. Timeless gemstones like pearls and diamonds are always in vogue and will be your go-to accessory forever!
#4 Classic Jewelry Lasts a Lifetime
When properly cared for, precious metals like platinum, gold, and silver can last several lifetimes. Also known as heirloom jewelry, classic pieces are designed to be loved by multiple generations. There is nothing as special as handing down beautiful accessories that carry their story of memories and experiences.
#5 Classic Jewelry is the Perfect Gift Now…and Later!
Still, trying to figure out what to get your loved one for a birthday or anniversary? Choose a gift they can cherish forever, and pick a piece of classic fine jewelry. Go for casual with a simple gold or silver chain and a meaningful pendant. Or opt for speechless awe with a stunning diamond or gemstone tennis bracelet. No matter which classic jewelry piece you choose, the lucky recipient will surely be impressed! These quality gifts are designed for longevity and will likely be gifted to future generations. Give a present that will put a smile on their face today and be the perfect heirloom later!
Upgrade Your Jewelry Box with These Classic Staples
Timeless Diamond Pieces
3-PRONG MARTINI DIAMOND STUD EARRINGS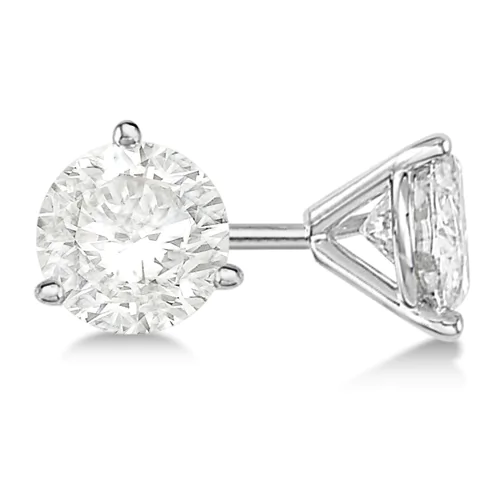 There is never a wrong time to wear a pair of diamond earrings! Round-cut diamonds emit the most sparkle and are a top choice for classic pieces. Studs are universally flattering, unisex, and exceptionally wearable. Slip on a set of minimalist diamonds to elevate a casual weekend look or turn heads with just the right amount of sparkle on date night. However you choose to style these diamond studs, they will surely be your most worn piece of jewelry!
DIAMOND STATION BRACELET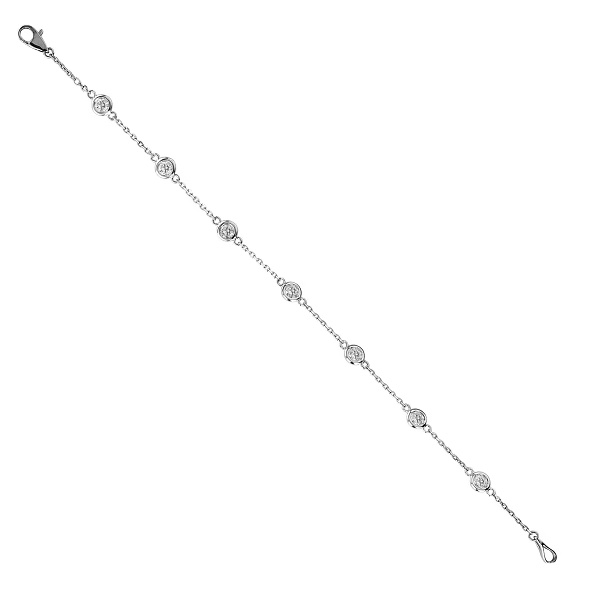 This elegant and timeless bracelet gives the perfect shimmer to the wrist. Beautiful bezel-set diamonds will catch the light and naturally complement any outfit. Wear this bracelet on its own or stack it with other bangles. However you choose to style it, this classic diamond piece is sure to catch everyone's eye.
GRADUATED DIAMOND TENNIS NECKLACE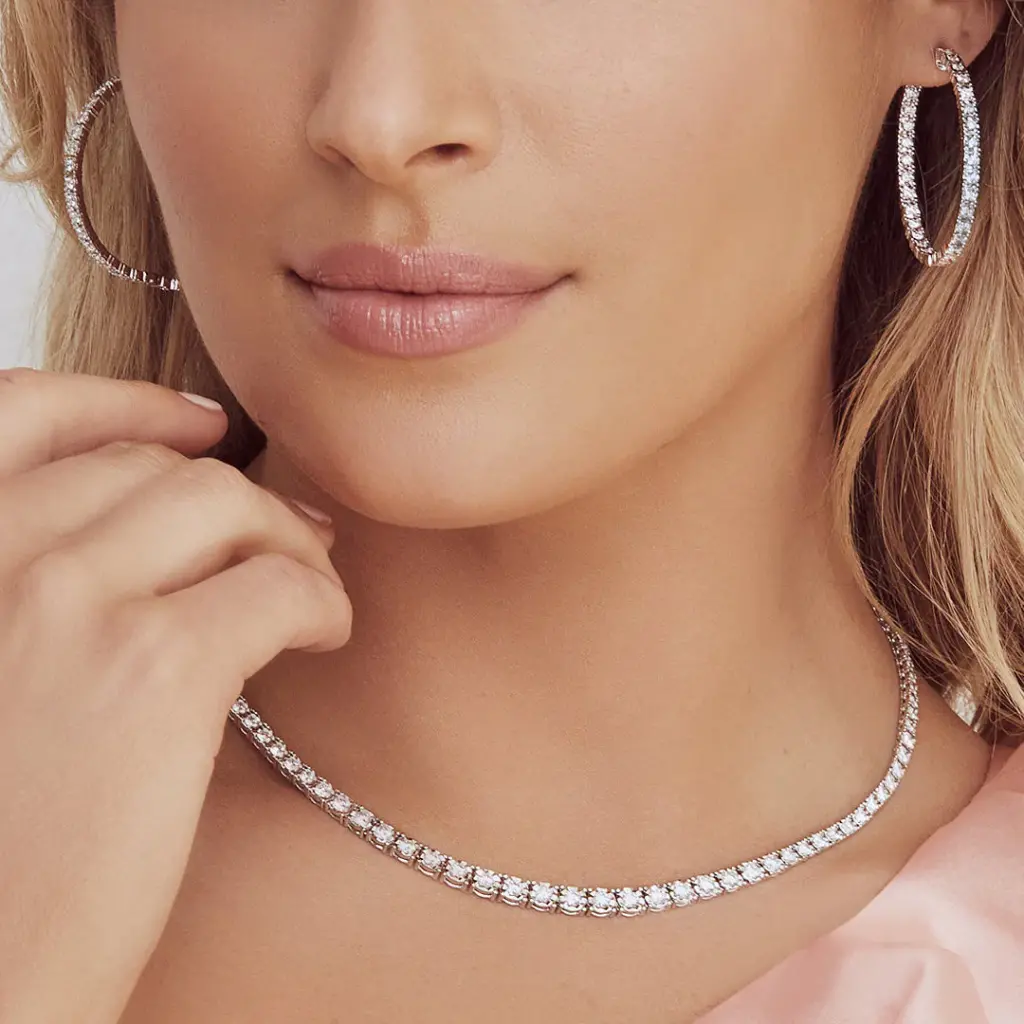 Is there anything more luxurious than a diamond tennis necklace? This piece features 78 round cut diamonds totaling over 4 carats. Designed to sit elegantly at the collarbone, this classic fine jewelry necklace is the perfect gift to celebrate a special life moment. Create a set by pairing the Diamond Tennis Necklace with a matching bracelet or a pair of round-cut diamond studs. This investment piece will bring joy today and be a sentimental heirloom for future generations.
Elegant Gold
INSIDE-OUTSIDE PAVE OVAL DIAMOND HOOP EARRINGS
These thin, modern oval hoops are perfect for day or night! Diamonds line the front and inner loop, guaranteeing to sparkle from every angle. An oversized diameter of 2″ by 1.5″ combines with a 1MM thickness in a design that makes a statement without detracting from the rest of your outfit.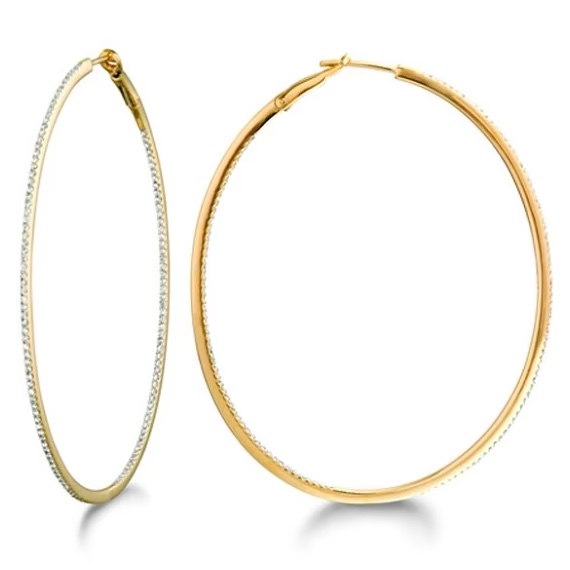 Add these classic earrings to your jewelry collection as an alternative to trendy drop earrings that fall in and out of fashion. Available in 14K white or yellow gold, there is a gorgeous option to suit any jewelry lover's style! Do you have multiple ear piercings? Pair these modern diamond hoops with matching studs for a classic, elevated look.
FIGARO CHAIN NECKLACE
Figaro chains feature a classic pattern of one larger oval link followed by a series of smaller, circular links. Available in multiple thicknesses and lengths, Figaro necklaces are staple pieces that deserve a space in every jewelry box!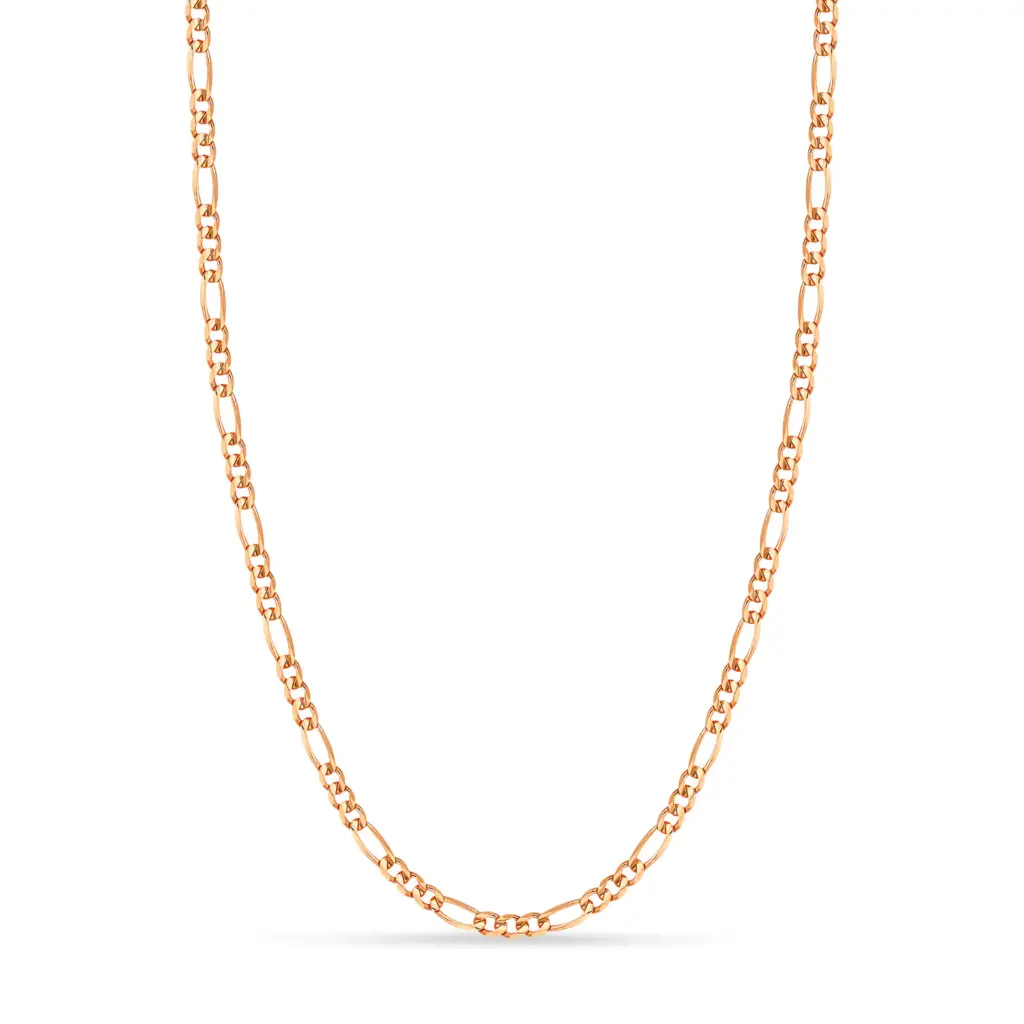 This model is available in top-quality, 14K rose, yellow, or white gold. The unisex design makes it the perfect gift for every luxury lover. Create a unique look by layering the Figaro chain with other classic necklaces, or go for a subtle, understated vibe and wear this chain on its own. With unlimited ways to style this necklace, it will quickly become your favorite piece of jewelry!