---
Jewelry Tips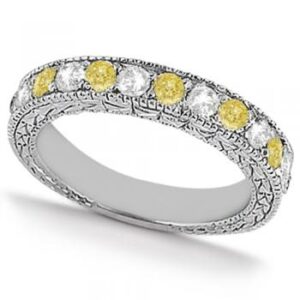 If you are always in doubt about any particular jewelry trend to follow in your day-to-day life, it is always a safe choice to opt for the classics and play safe. However, if you prefer to throw caution in the wind while flaunting the latest trends, you are one adventurous soul who loves to play it rough and off the beaten track! The idea of stackable jewelry is simply meant for you, the wild at heart. The stackables are the new 'it' of global jewelry inclination where the jewelry designers are coming up with some of the most enticingly audacious designs that speaks for itself. Stackable rings, just like the name suggests, is a collection of stacked rings. This stackable collection is exceptionally stunning as it marvelously blends the diverse styles of each ring to assimilate and flourish within a single creation.
If you are wondering how to exude effortless elegance in something so extravagant, think again! These jewelries are simply concocted out of graceful designs and you can easily take your pick from a wide array of styles, makes, sizes, and shapes! Stackable jewelry and specially the stackable rings combine the best of both worlds – the charm and exquisiteness of beautiful rings and the magic of amazing assortment. Do you want to gracefully alter your persona from a corporate honcho to the fancy diva of the party? Add oodles of chutzpah to your ensemble by adding a gorgeous stacking ring incorporating a scintillating twist of platinum, gold, and cropped diamonds. A dazzling design of this caliber is enough to make heads turn and garner furtive envious glances from all corners.
The popular eternity bands are also a romantic version of the stackable rings. The encircled diamonds on the metal base of platinum, white gold or gold are the symbol of undying love. With its exclusivity of design, the eternity bands have created quite a stir in the world of young lovers as the essential symbolism of devotion and love. Often doubling as engagement rings, these eternity bands have the stackable pattern of two trim diamond bands flanking the larger diamond solitaire ring in the middle.
If you are a stickler of all things unique and nurture a feeling of ardent derision for things run-of-the-mill, then resort to customizing your stackable ring from any reputable jeweler. Let your imagination run wild and create ingenious ring that will impeccably compliment your personality and your aesthetic sensibilities. Visit us online at www.allurez.com.

About Allurez
Allurez is the premier designer and retailer of high quality fine jewelry with a brand name known to royals as well as to the rich and famous. We are committed to providing you with the largest and the finest selection of engagement rings, wedding bands, bridal jewelry, fine fashion jewelry, and certified loose diamonds. Go ahead, browse our store, and find your perfect jewel!