---
Jewelry Tips
7 New Year's Proposal Ideas That Will Make for a Happy New Year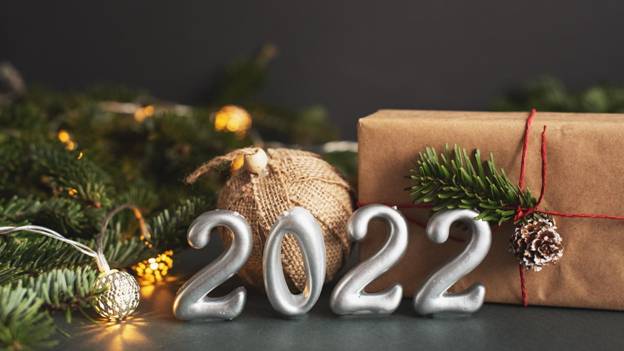 So this is it. You've finally met the one you want to spend the rest of your life with. You've bought the ring, and you're ready for one of the most pivotal moments of both your lives: the proposal.
Of course, asking your significant other to marry you can be a daunting prospect, and choosing the perfect time and place to pop the question is essential. Fortunately, with New Year's on the horizon, the perfect time is built-in, and all that's left to do is get a little creative to make the occasion as special as possible. Here's a look at some ideas to make your New Year's proposal extraordinary and memorable for you and your partner.
1. Make It a Part of Your New Year's Resolutions List
Making a New Year's resolution list is a timeless tradition for people all over the world each year, and you can make your proposal cute and creative by using this to your advantage. Start by asking your partner to write down their New Year's resolutions list sometime before New Year's Eve. Tell them that you'll do the same, and as the clock strikes midnight on New Year's Eve, you'll exchange lists and read each other's goals for the coming year.
When you make your resolutions list, center every "resolution" around your love for them and your desire to spend the rest of your days with them. The trick is to not make the list too long — keep it to five or six points. End the list with a resolution asking them to marry you.
On New Year's Eve, pick somewhere quiet and tranquil where the two of you can be alone. It doesn't have to be fancy, but it should be romantic. Some examples include a park you may like to visit together or somewhere with a beautiful view. At midnight, give the list to your partner, and as they reach the bottom, take your knee and present them with the ring.
2. Get Your Christmas Tree Involved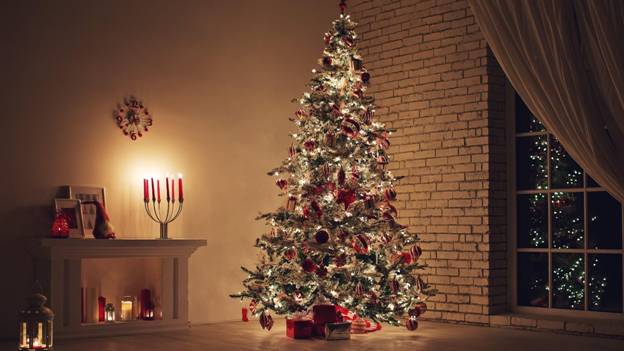 Most people don't take down their Christmas trees until after New Year's, so take advantage of the twinkling lights and use it for a creative way to pop the question.
Consider redecorating the tree by exchanging some of the Christmas ornaments with handwritten messages sharing what you love the most about your partner or cherished photographs of both of you throughout your relationship. Then suddenly, notice a "forgotten" present underneath the tree and take a knee to fish it out. If your significant other had their heart set on a Christmas proposal, this may be the perfect way to tie in the holiday theme and delightfully surprise them.
3. Let It Snow!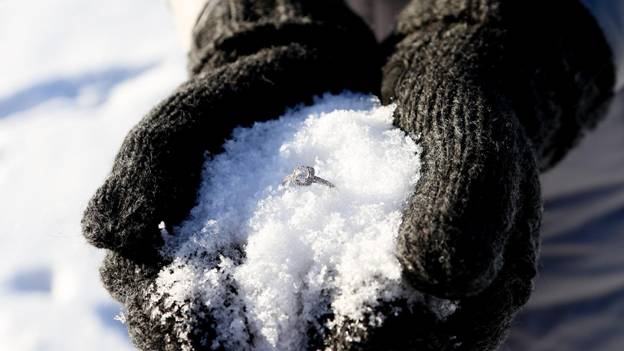 If you live in an area that gets a lot of snow, use it to your advantage. First, ensure your significant other is distracted in some way — maybe getting ready for a romantic New Year's date or a party with friends and loved ones. Go outside and use a shovel to make a big and bold carving of your question into the snow. And use something bright and festive to fill in the letters, such as Christmas lights, rose petals or New Year's sparkly decor.
When the time is right, tell your partner there's something they just have to see outside. Say something like "You won't believe it! It's beautiful! Come look!" Bring them to a window or balcony, and as they take in what you've written for them in the snow, present them with the stunning engagement ring you chose just for them.
For those who want to take it a step further, get a little creative by building a snowman. Find strong branches or other sturdy material for the arms. Attach the ring to the end of one of the "hands" or simply tie it on the end of a ribbon draped on the snowman's arm. Consider positioning flowers in the opposite hand or hanging a cute note or sign from the snowman. If this isn't feasible, try positioning the arms so they can support a tray, where you can place the ring with some flowers and a cute note.
4. Create a "Year in Review" Photo Album
Make a homemade photo album filled with memories you made together over the past year. It doesn't have to exclusively include photos — mix it up with event tickets, trinkets with cute inside stories behind them or little lovey notes you've written for one another. Write funny, sweet and loving captions on each page, and then keep it simple with the last page: "Will you marry me?" Just make sure you have the ring ready for when your partner reaches the end of the photo album!
5. Take a Trip Down Memory Lane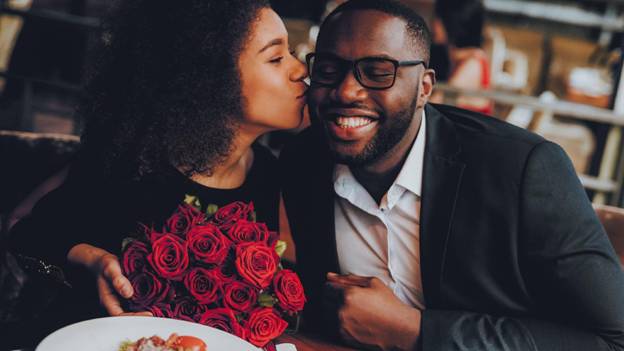 One great way to ask your significant other to spend the next year (and the rest of their life) with you is to go back to the place where it all began. This place is different for every couple, and therefore inherently special and unique to your relationship and your story together. It may be the place you had your first date or the first place you spent the day together. It could be where you first said, "I love you." Consider revisiting this landmark location in your relationship to pop your big question and celebrate the beginning of the next chapter in your life together.
6. New Year's Cake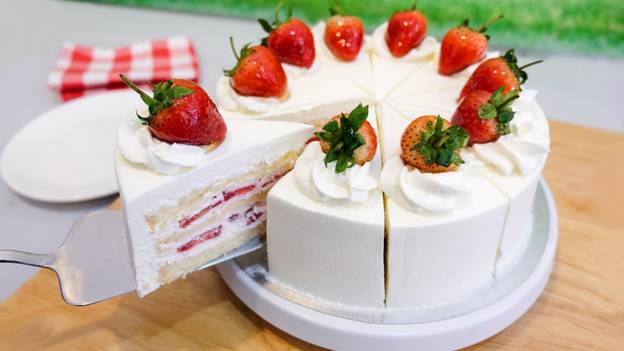 If your partner is a dessert person, this might be the way to go. Organize an intimate New Year's Eve party with friends and loved ones you both hold dear and have a cake prepared for the occasion. Find some time before midnight to slip away and hide the ring in the cake. But be gentle! You don't want to make it too obvious by damaging the cake itself.
Have a group countdown to midnight, and as everybody reaches "Three… two… one!" begin cutting the cake. Make sure your love is right next to you. When you reach the part where the ring is hidden, make a very slight and shallow cut, and then stop suddenly. Act concerned or confused, and maybe say something like, "Wait a minute…" or "What in the world??" Then gently dig out the ring and pop the question.
7. New Year's Eve Noise Makers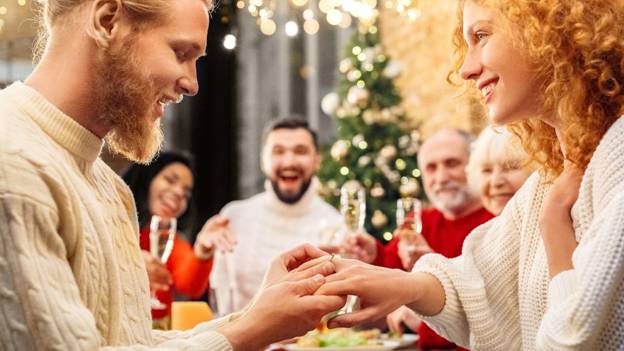 This is another cute and creative idea if you intend on popping the question at a New Year's party that you're hosting. This craft only takes about 20 minutes and you probably already have the materials you need for it lying around the house. All you need to make a simple tambourine-ish noisemaker is paper plates, dried beans and a stapler.
Consider using celebratory paper plates with festive colors or designs. If you don't have any at your disposal, you can decorate plain plates using material around the house. Touch the rims of two plates together to make a sort of flying saucer shape. Staple around the edges of the rims, leaving little to no space between staples. Before you seal the plates together entirely, leave an opening through which you can pour in about a cup of dried beans. Then close the gap, sealing the plates completely together.
Make enough to distribute noise makers fairly evenly amongst all of your party's guests. Then, make an easily recognizable one for yourself with a unique design. Before you seal it together completely, drop the ring inside with the dried beans. Make sure to keep it close to you throughout the night.
At midnight, have everyone shake their noisemakers as they countdown and cheer for the New Year. Again, make sure you're near your significant other! As you shake yours along with the rest of the party, act as if something seems wrong about yours. Perhaps you can do something like bringing it closer to your ear, shaking it and saying something like, "What's that noise?" or "Something is making a weird sound in mine!" Carefully cut or open the plates to reveal the ring, and take your knee!
Remember, It Doesn't Have to Be Public or Big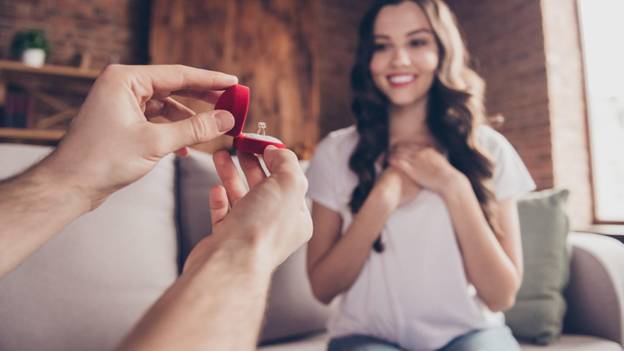 While getting creative and adventurous with your proposal could prove to be fun and memorable, maybe it's not quite you. Or maybe your significant other would prefer your proposal to not be a public affair. If you and your partner are more introverted homebodies who like to skip the noise and crowds, consider throwing yourselves an intimate New Year's celebration. Choose the best of the best for your special night, whether it's champagne, caviar or your favorite chocolates. Light a fire, put on your favorite movie to watch together and snuggle up with a warm blanket. When the moment is right — whether midnight or otherwise — ask your other half to spend the rest of their life with you.
Whether you're celebrating with a big night on the town or a mellow night at home, magic is in the air on New Year's Eve. If you've been searching for the right time for your romantic proposal, New Year's may present an ideal opportunity. With a little creativity and some heartfelt effort and planning, you can make it one to remember for you and your love as you decide to spend the rest of your lives together.

About Allurez Tech

Twitter •