---
Birthstone Jewelry / Celebrity News / Engagement Rings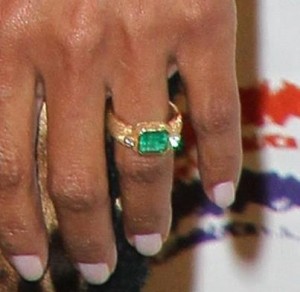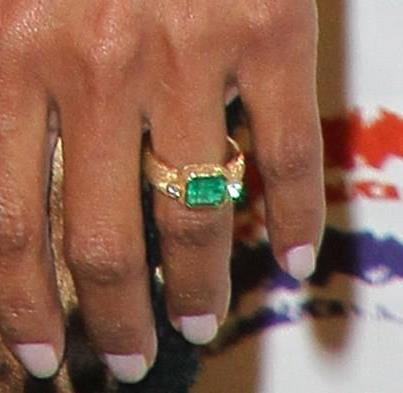 Actress Halle Berry is certainly not too shy to show off her unique engagement ring. The one-of-a-kind actress sported a one-of-a-kind emerald engagement ring. Now-a-days it is becoming more and more common famous couples to wear gemstone engagement rings. In fact, couples like the idea of being able to build engagement rings for their partners.
For example, Priscilla Chan's ruby engagement ring was designed by Mark Zuckerberg. Halle Berry's gemstone engagement ring was also designed by her fiancé, Olivier Martinez. The only question remains, if celebrities can build engagement rings, can you as a consumer design your own engagement ring? The answer is yes.
There are many online retailers that allow you to create your own engagement ring. However, they are not all created equally. When you shop online for jewelry, there are a few things to remember, especially when you design your own engagement ring.
Being able to create your own engagement ring is only a practical when you can design it anyway you want. This means that you can not only pick the style you want, you can pick the stone that you want in the carat weight that you want.
Allurez is a jewelry designer and retailer that allows you to design your own engagement ring. When you buy online at Allurez, you can build engagement rings that have center stone gemstones or center stone colored diamonds in addition to center stone white diamonds. Allurez also has newer lines of engagement rings with gemstones for side stones.
Allurez took their best engagement rings that have sold in the past and added gemstones in order to satisfying their growing customer base. Lately, they have seen a rise in sales in these types of engagement rings. Allurez is based in New York, where they have multiple offices. They offer free 2nd day shipping, easy returns, and secure online shopping.

About Allurez
Allurez is the premier designer and retailer of high quality fine jewelry with a brand name known to royals as well as to the rich and famous. We are committed to providing you with the largest and the finest selection of engagement rings, wedding bands, bridal jewelry, fine fashion jewelry, and certified loose diamonds. Go ahead, browse our store, and find your perfect jewel!