---
Engagement Rings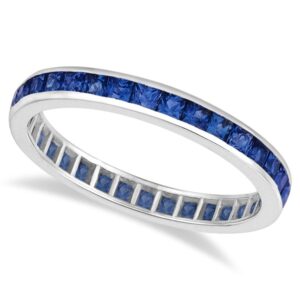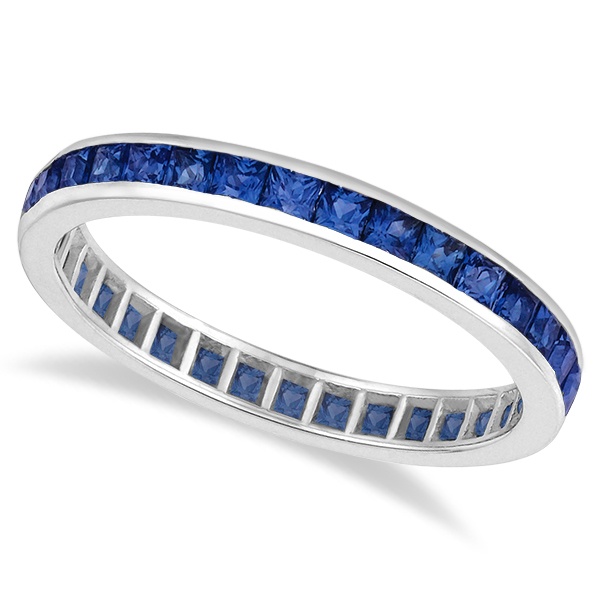 We all know that the best diamonds and colored gemstones are brilliant beyond measure. But sometimes, it's easy to forget the very important role that the setting plays in making these jewels look their best!
There are many different kinds of settings, and each one accentuates a gem's natural beauty in a different way. By far the most popular overall is the prong setting, but we've found that when it comes to fine rings, channel-set gemstones create an absolutely stunning effect!
So what is it that makes this style so unique?
When our jewelers craft a channel-set ring, they place each jewel carefully between two metal grooves. Seated securely in this channel, the stone's girdle—its widest point—is protected from chipping and cracking, problems faced all too often by gems that are left exposed in prong or pave settings.
An added bonus to the channel setting method is that there is no visible metal between each gem, dazzling the viewer with natural glitter. The gleaming stones appear to "float" on the ring, creating an otherworldly effect.
For an even more spectacular look, go for square- or princess-cut gemstones—there will be no space between the stones, allowing the light to pass through every bit of your ring. The end result is stunning!
Of course, there are a few things to take into consideration when shopping for channel-set jewelry. If there must be space between each stone, it should be even, or the gems might rub against one another and cause damage. (If you love channel settings but don't want to take any chances, a bar channel setting—where each stone is separated by an extra grooved bar of metal—might be perfect for you.)
Channel settings are incredibly versatile: they can be used to highlight a center stone without drawing too much attention away from it or create a unique stackable ring with unparalleled brightness. Check out our selection of channel set diamond rings and gemstone rings today on Allurez.com!

About Allurez
Allurez is the premier designer and retailer of high quality fine jewelry with a brand name known to royals as well as to the rich and famous. We are committed to providing you with the largest and the finest selection of engagement rings, wedding bands, bridal jewelry, fine fashion jewelry, and certified loose diamonds. Go ahead, browse our store, and find your perfect jewel!