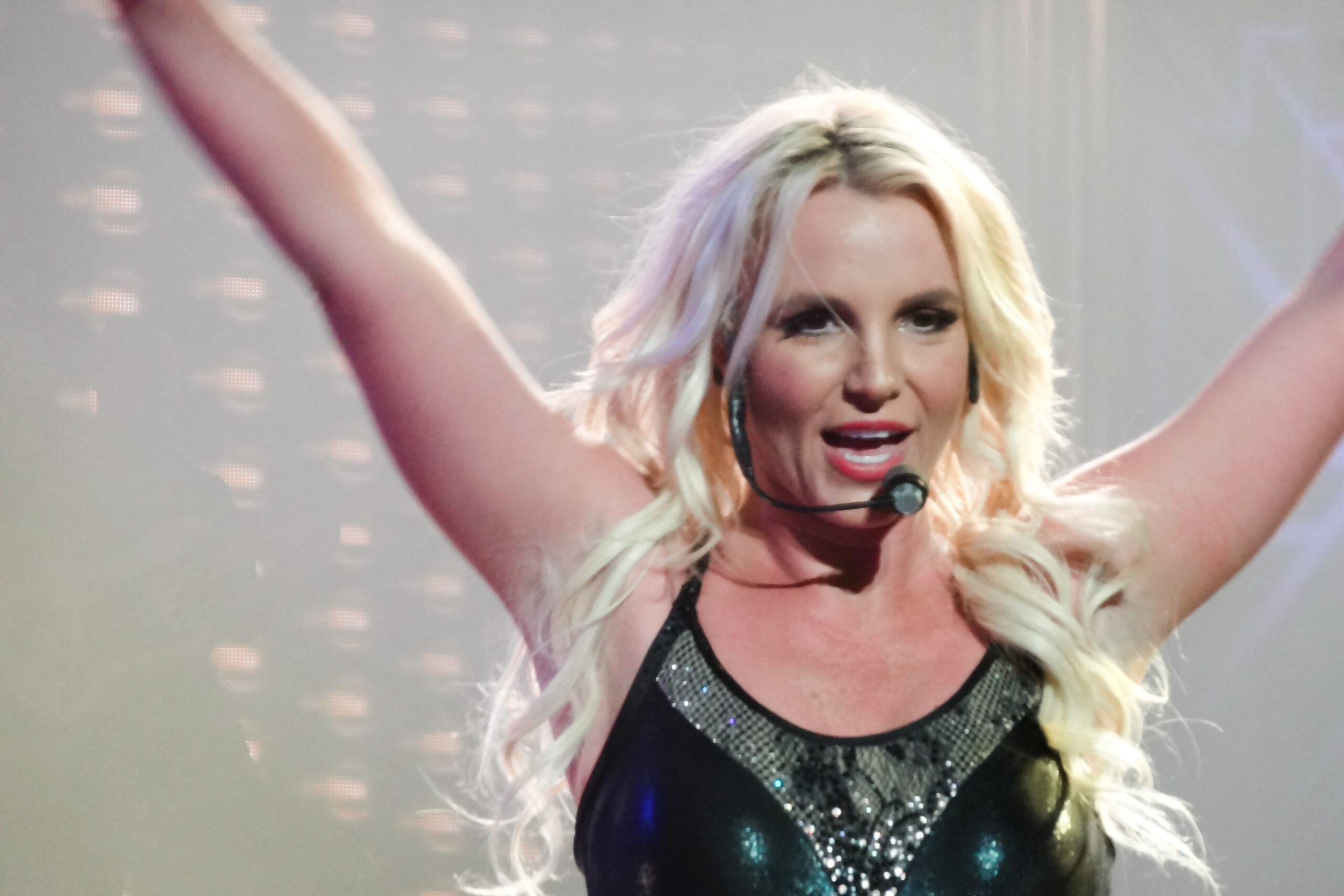 Britney Spears' Engagement Ring Is a 'Princess Cut for a Real Life Princess,' Now-Husband Sam Asghari Says
Sam Asghari explained the thought process behind picking out the perfect engagement ring for his new wife, pop singer Britney Spears.
The personal trainer and "Hacks" cameo actor, 28, told GQ that he asked his sisters and a friend to help him pick out the diamond engagement ring that he ended up proposing with to Spears, 40.
"I figured with her taste, she wouldn't want something super big and super celebrity. Celebrities get that million dollar ring. And usually, it's free because it's for promotion, but I want it to represent something," Asghari told the magazine. He added, "I want it to come from my heart and I want it to go to someone that wasn't a big jeweler. It was a big company but it was a company that was willing to do it the way that I wanted it."
Asghari then spoke to GQ about designing the engagement ring, saying it was a "princess cut for a real life princess."
However, Page Six reported that he in fact proposed with a "4-carat round brilliant stone in a platinum cathedral setting that was enhanced with a floating solitaire design."
Asghari proposed to the "Toxic" singer with the round cut engagement ring in September at Spears' home and announced the engagement on their respective social media accounts. The couple got engaged after nearly five years of dating and got married earlier this month. They first met when she hired him to play her love interest in her "Slumber Party" music video in October 2016.
Asghari did not tell anyone, not even Spears' kids, that he was going to propose. He told GQ,  "I didn't want anybody to know and anybody to interfere in any way whatsoever so it was between me and her."
Asghari also had his "symbol" for Spears, "Lioness," engraved inside the band of the solitaire engagement ring.
"It came to me because I always figured the lion is lazy. The male lion has always been the symbol of the king of the jungle," he explained. "But it's not true, it's really the female and she's very strong and she was very independent. And lioness was a beautiful name that just came to me out of nowhere. So it's kind of a nickname, but I don't call her that everyday. It was kind of like a symbol."
Spears previously talking about being interest in moving forward with her relationship with Asghari. During her June 23 testimony, the pop star told the court she wanted to marry Asghari and have a baby, but that her conservatorship would not allow it.
Asghari is Spears' third husband. The "Stronger" singer was married to Kevin Federline — the father of her sons, Sean Preston and Jayden James — from 2004 to 2007. She was also briefly married to her childhood friend Jason Alexander for 55 hours earlier in 2004. She was engaged to her former agent Jason Trawick in 2011, but they broke up by 2013.
Asghari and Spears' wedding earlier this month was an intimate gathering that included some celebrity guests, including Selena Gomez, Madonna, Drew Barrymore and Paris Hilton.