---
Unique Jewelry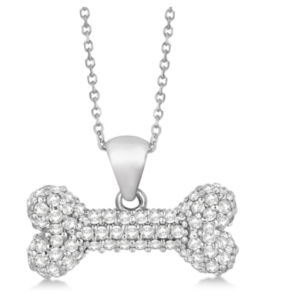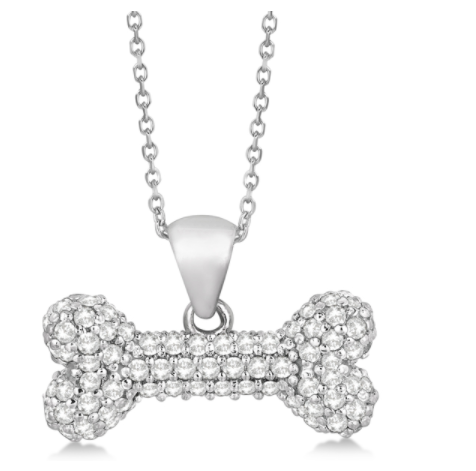 Keep your favorite animal always close to you with these animal-shaped necklaces and rings by Allurez. These creative pieces of jewelry are the perfect gift for animal lovers and come in all shapes, sizes and styles. Whether you're into exotic animals, amphibians or household pets, you're bound to find something that you'll love.
It's hard to think of animal-shaped jewelry without thinking of the most common pets that people have: dogs and cats. These three necklaces by Allurez – the Diamond Dog Pendant Necklace Pave-Set, the Pave Diamond Dog Bone Pendant Necklace and the Diamond Cat Shaped Pendant Necklace pay homage to our furry friends and show your love for them in the most elegant way.
If you like whimsical pieces of jewelry, check out the Bunny Ears Fashion Ring in 14k White Gold and the Diamond Cat Ears Fashion Ring in 14k White Gold.
For those who love aquatic animals, Allurez has lots of options for you! To name just a few, check out the Turtle Diamond Accented Pendant Necklace, the Summertime Dolphin Fashion Ring in 14k White Gold and the Island Crab Pendant Necklace.
What about the exotic animals? Those you see in the Amazon rainforest, or on a safari in Africa? For those kinds of animal lovers, Allurez offers the Elephant Diamond Pendant Necklace in 14K White Gold and Diamond Giraffe Pendant Necklace in 14k White Gold.
Feeling limited? Not seeing your favorite animal? Don't sweat, Allurez also has fashion forward jewelry in the shape of other creatures as well, including owls, horses – in two different styles – whales, fish and even an octopus. Among our new arrivals is a Diamond Double Snake Fashion Ring in 14k White Gold and many options in the shape of butterflies, including a 18k White Gold Diamond Butterfly Pendant Necklace.