---
Jewelry News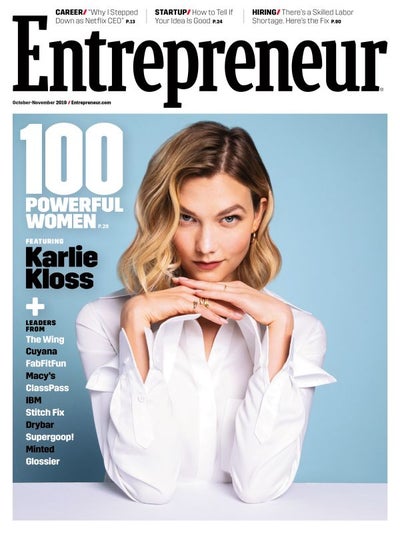 We're so excited for Allurez to be featured on the 2019 Entrepreneur 360 List part of Entrepreneur magazine, for the second year in a row!
The direct-to-customer brand of fine jewelry, located in New York, was named one of the "best entrepreneurial companies in America" by Entrepreneur magazine's Entrepreneur360™ ranking, a premier study delivering the most comprehensive analysis of private companies in America. Based on this study conducted by Entrepreneur, Allurez is recognized as a well-rounded company that has mastered a balance of impact, innovation, growth leadership and value.
The jewelry brand was ranked #261 on the list and the previous year came in at #254.
The companies on the list were identified based on the results from a comprehensive study of independently-owned companies, using a proprietary algorithm and other advanced analytics. The algorithm was built on a balanced scorecard designed to measure five metrics reflecting major pillars of entrepreneurship: revenue and customers, innovation, management efficiency, financial evaluation and business valuation.
Allurez was founded in 2010 "to make the jewelry shopping experience special once again," according to the company's bio on Entrepreneur magazine's website. The creator, Raphi, discovered that most jewelry sold in stores was made overseas with inferior quality to jewelry made in the USA, and sold at extremely high prices. He launched Allurez so that the jewelry customer could go directly to the source. "By doing this, Allurez revolutionized the jewelry shopping experience with exceptional quality at affordable prices. This brand is customized for its consumers, filled with true and sentimental value," Entrepreneur magazine said.
"Every entrepreneur knows that a healthy business isn't just about growth. It's about being well-rounded—growing your culture and your systems as strongly as you grow your revenue," said Jason Feifer, editor-in-chief of Entrepreneur magazine. "That's why we're excited to celebrate these companies with our fifth annual Entrepreneur360™ ranking. The companies that make the list have pushed boundaries with their innovative ideas, fostered strong company cultures, impacted their communities for the better, strengthened their brand, and grown impressively as a result."
Aside from the gorgeous pieces of women's jewelry that it sells, Allurez also offers men's jewelry, a free home ring preview service and the opportunity for clients to customize their jewelry. Customers, model makers and master craftsmen team together to produce unique pieces of jewelry that may even begin with a simple idea or sketch.
"At Allurez we want to make sure that your jewelry is truly personalized, and one of a kind," the brand says. "This is why we give you the option to customize almost any jewelry you see on our website to your exact needs, and with different gemstones, measurements, or precious metals, or even a combination of different gemstones or precious metals."
The range of jewelry that Allurez sells includes moissanite engagement rings, gemstone jewelry, pearls and everything in between. The brand also offers financing options so customers can buy that special piece of jewelry now and choose from four, easy, 0% interest installment plans to pay it back over time. There's also the Allurez Loyalty Program where you can shop and earn points.
Clients can enjoy free, insured shipping on every purchase from Allurez. Your order will be shipped with UPS, Fedex, or USPS with signature required and if you're not 100% satisfied with your purchase, you can return an unused jewelry within 30 days.
The brand's diamonds and gemstones are all natural and of superior quality, and many are available with certification by GIA graduate gemologists. Their jewelry is designed and crafted in the United States because "We truly believe that American made jewelry is superior to those made in other countries," according to Allurez. "We are also proud of the fact that we have been able to bring manufacturing jobs back to this great country of ours.
"At Allurez, the online's family jeweler, we pride ourselves on our expert customer service team and our user friendly website. You can shop with confidence knowing that the jewelry you purchase from Allurez is made with the highest quality materials under the strictest guidelines of our master jewelers."
The Entrepreneur 360 is a 360-degree analysis of U.S.-based companies designed to identify the real leaders among entrepreneurs," the magazine said. "Unlike other analyses, the Entrepreneur 360 uses quantitative and qualitative info by looking at your hard numbers as well as 'soft determinants such as impact, innovation and leadership.
"The Entrepreneur 360 analysis uses a proprietary algorithm and other advanced analytics to calculate the most successful entrepreneurial companies in America. The algorithm is built on a balanced scorecard based on the analysis of 50-plus data points organized into five pillars — Revenue and Customers, Management Efficiency, Innovation, Financial Evaluation and Business Valuation."