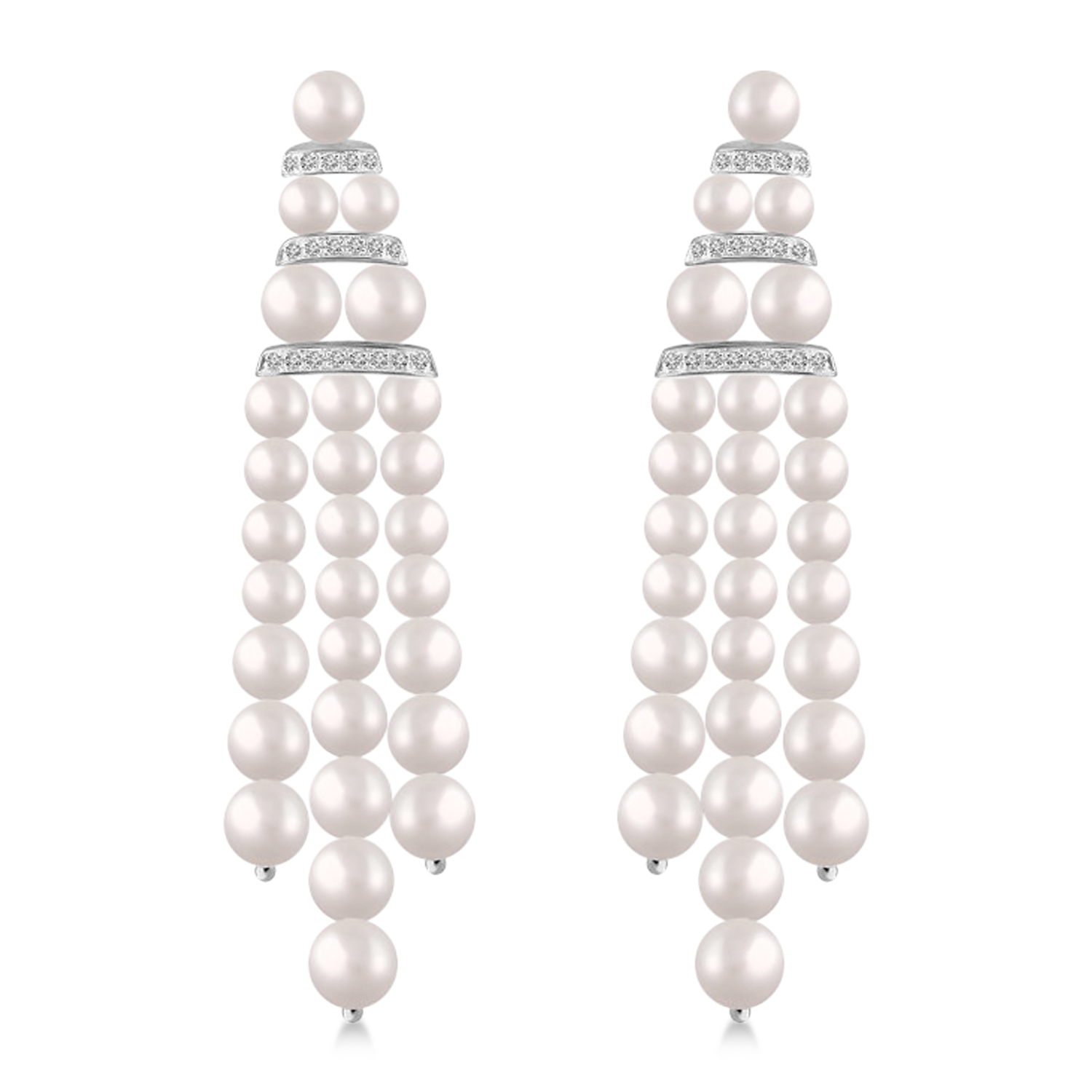 2022 Is the Year of the Pearl, According to Jewelry and Fashion Experts
Everyone from jewelry and fashion experts to celebrity stylists are noticing the return of the pearl in 2022, and its being called the "pearlcore trend."
"The pearl necklace has been reborn in recent years," Vogue reported. "Having shed its granny's jewelry box image, it's now a genderless, all-occasion basic that adds a dose of chic to jeans and a sweatshirt. Jewelers themselves have been bitten by the pearl bug and everyone from Melanie Georgacopoulos to Mikimoto x Comme des Garçons are having fun turning the concept of polite pearls on their head."
According to Pinterest's annual trend report, which is a analysis of search terms from its over 400 million monthly users, "pearl gown" and "pearl ring" have both been trending search terms, InStyle reported. "Pearl necklace man" was also among the top search terms in the menswear category, most likely because pearls have been popular among celebrities like Harry Styles, A$AP Rocky, Shawn Mendes, and Pharell.
Fashion expert Deni Todorovič commented on Pinterest's report saying that pearls will add "edge, texture" and a "gorgeous iridescent glow" to fashion in 2022.
For a long time, pearls was only worn by royalty and the upper class, but Coco Chanel changed that when she made pearl jewelry the norm for everyday wear.
Celebrity stylist Amanda Sanders told InStyle, "Women began wearing Chanel's signature, long sparkly pearl look alongside their real jewelry. In the '50s, they became much less expensive and were an everyday part of life. Toward the '70s and '80s, a single strand of pearls were seen as very preppy and classic, while they have recently shifted into more of a streetwear, casual, and even edgy look."
Sanders added that designers are now attempting to make pearls appeal to a younger demographic by modernizing them with oversized and encrusted details. Recent looks on the runway included pearl-encrusted headbands, pearl booties, cardigans with pearls and bustiers featuring pearl detailing.
In an exclusive interview with InStyle, celebrity stylist Tiffany Briseno recommended pairing pearls with other accessories to modernize your entire look. "I think the most refreshing way to wear pearls is out of their traditional landscape," she explained. "Try adding a string of pearls to your everyday gold or silver necklaces. [It's] a great conversation starter."
Leah Nicole Langley-McClean of ElleNelle Bridal wears pearl stud earrings almost every day, but she told InStyle that the size of the pearl she wears depends on where she's going. She said smaller pearl earrings are better for everyday use and streetwear styles, and the general rule is that "the more formal the event, the bigger the pearl."
Celebrity stylist Emma Trask told InStyle her trick to styling pearls for everyday wear is to elevate your casual looks, like jeans and a T-shirt, with a classic pearl accessory, like a pearl necklace or stud earrings. A fan of contrasting styles, Trask also suggested mixing pearls, which are associated with being delicate and dainty, to harder fabrics such as leather or denim.