---
Trending Jewelry
The New Year is all about starting fresh. We all rush to sign up for new gym memberships, join weight loss programs, and make many resolutions. By now most of us have unfortunately fallen off that gym-everyday band wagon, have slid back into our sweatpants and glass of wine after-work routine, and are happy- but, what a let down! This got me thinking, one of the #1 resolutions I make every year is to purge from my wardrobe and accessories, to redefine and freshen up  my  style for the new year. It is very hard to give away many of last season's favorites without a glimpse of what's ahead to fill their place. Much like, how hard it is to stick to going to the gym everyday when you don't see those immediate results. I get it. But, I thought, wouldn't it be helpful if I knew exactly what I was looking for to refill my wardrobe and accessories collection? If I did, I could probably purge much easier. So, in order to give you some direction, I've compiled a list of the most up and coming Jewelry trends for 2017.
So here we go…
#1 Geometric Jewelry
Geometric jewelry gives way to an ultra-modern look, deserving of the runway. Look for necklaces with uneven layering of shapes, like triangles or bars, as well as linear patterns. Like our Adjustable Triangle Pendant Layered Necklace in 14K gold or our  Front-Back Curved Double Linear Bar Earrings in 14k yellow gold. With magnificent runway ready looks, like these, you will be sure to make a statement.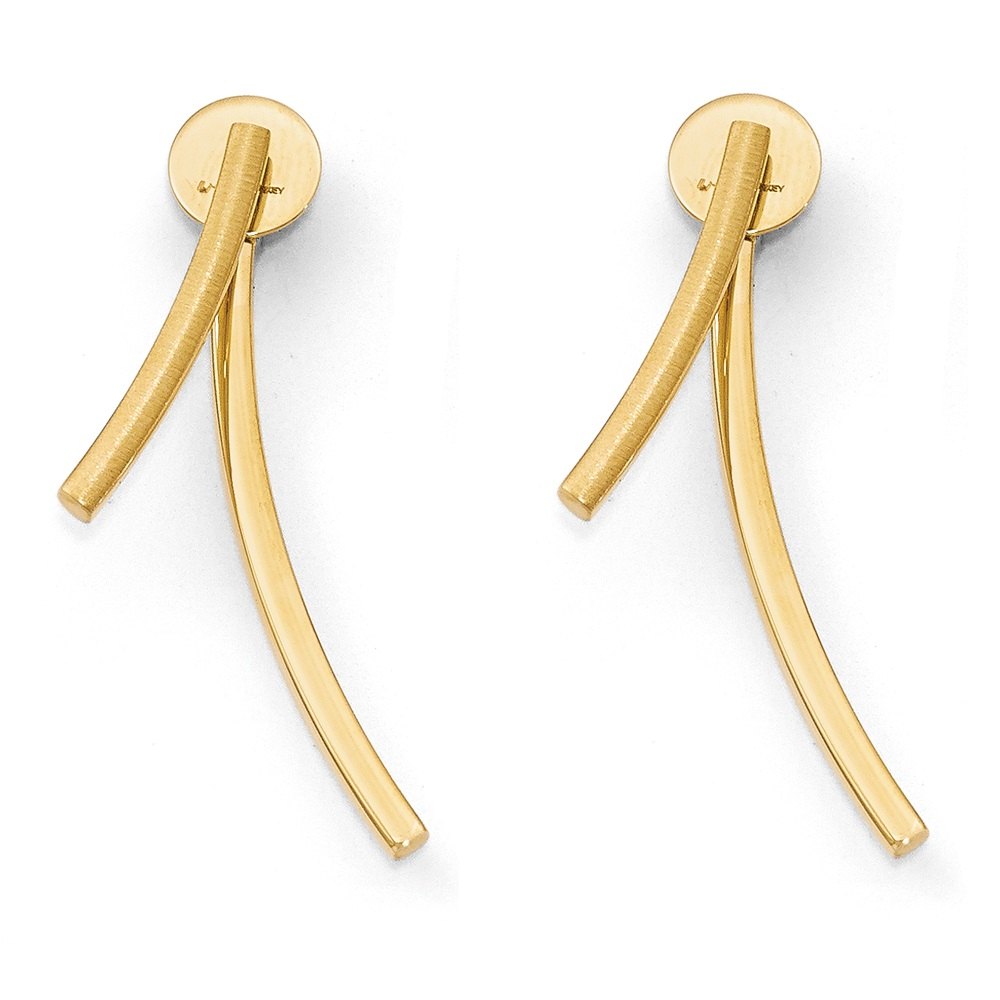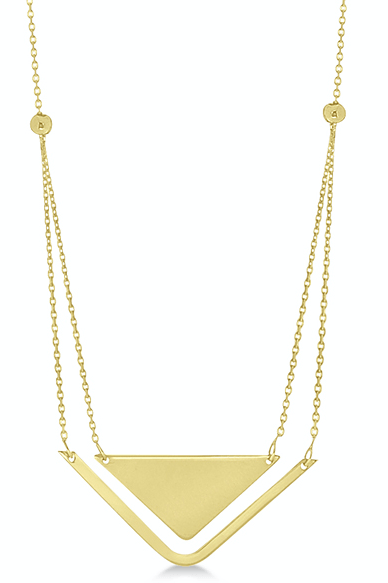 #2 Stackable Rings
Stackable rings are a great way to mix and match some of your older rings with new dazzling pieces. You can mix stone type as well as metal type for a fabulous modern look that will be catching everyone's eye in 2017. On our website we make it easy to search for stackable rings that will go well together. To visit our unique stackable ring collection and filter CLICK HERE . For example, the three Allurez rings– featured bellow- are so different in their color and metal but yet so beautifully complement each other.
#3 Lace-Like
Silver weaved in a gorgeous lace-like pattern is very popular this year. The gorgeous textured look is modern, yet has an antique feel to it. I absolutely adore this  Lace-Like Sterling Silver Bracelet with fresh water pearls from Allurez. It even has a matching set of earrings and a necklace as part of the collection as well.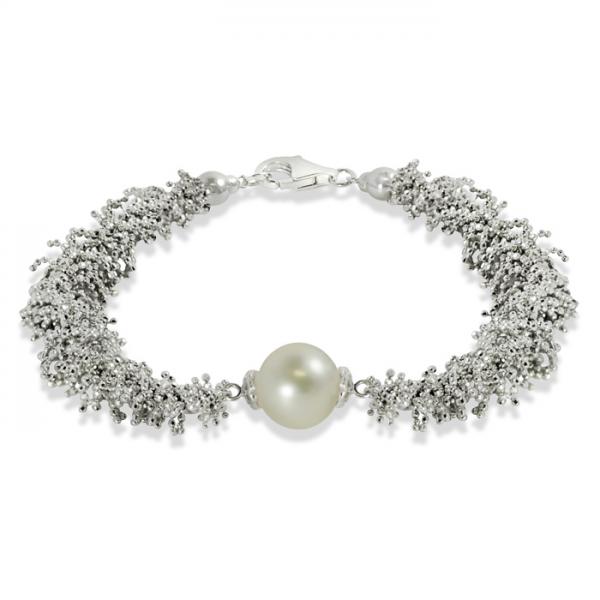 #4 Abstract Designs
Similar to geometric shapes, abstract designs with soft edges, such as twists, twirls, and infinity symbols give an artistic and unique "wow factor" to any fashionista's look. I am in love with our  Multiple Infinity Design Necklace in 14k yellow gold, which is artistically crafted with stunning diamonds. This pieces can dress up any outfit with its eye-catching design.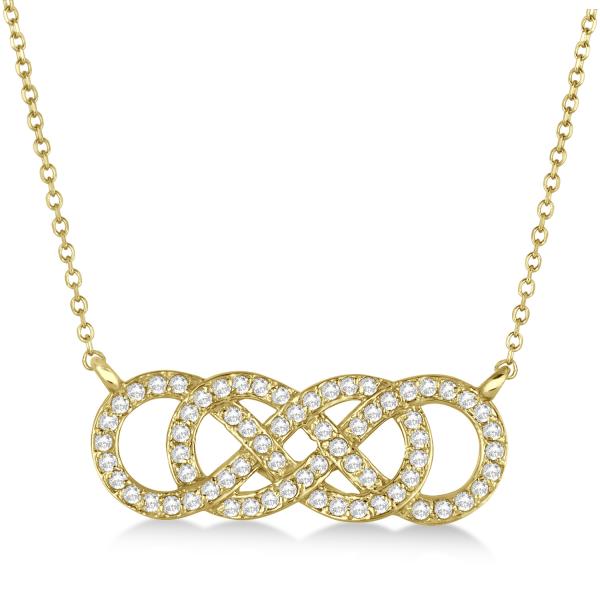 #5 Vintage
In my mind, vintage jewelry does not just mean, old jewelry. It means jewelry of a very specific elegance that appears to have gotten wiser with its ages- not dingy and old. Vintage jewelry is always a wonderful conversation piece, as well as show stopper accessory to really give your outfit that "wow factor." When searching for vintage or perhaps vintage-inspired jewelry our Great Gatsby Collection is a wonderful place to start! One of my favorite, new pieces in the collection is this Antique Filigree Sapphire & Diamond Pendent in 14k two ton gold.