---
Gift Ideas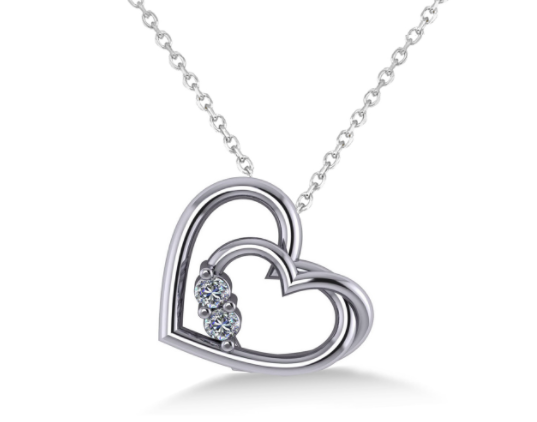 You can tell your loved one how much you adore him or her but there's nothing like showing your endless love, and what better way to do it then with jewelry.
Whether it be for an anniversary, birthday, Valentine's Day or no special reason at all, it's very hard to fail at giving a gift when the gift is jewelry. If you want "love-inspired" looks think about eternity rings, or even something quirky like a "heartbeat" bracelet or ring that symbolizes how they make your heart race. You can also get monogrammed jewelry with your name and your partner's name engraved on it.
The infinity symbol – which features two interlocking circles or a figure eight turned on its side – is commonly featured among jewelry because it represents the concept of never ending; going on forever and ever, with no limit. The forever symbol has ties to math, science, philosophy and cosmic theory, and was first used by the early Greeks and Indians.  It has since become the universal symbol for endless love, between friends or lovers, because it has no beginning and no end and its a perfect way to show someone that you'll care about them "always and forever." Celebrities are regularly seen wearing infinity necklaces, bracelets and rings. Many times multiple infinities are intertwined to symbol the love of more than two people, which may include children.
An eternity ring also symbolizes everlasting love with its circular band of precious stones. It is often given as a gift for a major milestone in a couple's relationship, such as a wedding anniversary or the birth of a child, and sometimes presented as a promise to future celebrations. Using colored gemstones – whether it be a person's birthday or favorite color – is an easy way to personalize an eternity ring.
A diamond eternity band became popular and desired by many women when Yankees legend Joe DiMaggio gave one to Marilyn Monroe on their wedding day in 1954. First Lady Melania Trump was given one by President Donald Trump and Elizabeth Taylor was given two eternity rings by Richard Burton, one on their first wedding day in 1964 and then the other by Burton on their second wedding day in 1975. Burton personalized the rings to Taylor's liking: one was an emerald cut eternity ring set in yellow gold and the second was a round cut octagonal eternity ring set in yellow gold.
Nothing says "I'll never stop loving you" like these timeless pieces.