---
Designer Jewelry / Gift Ideas / Rings / Unique Jewelry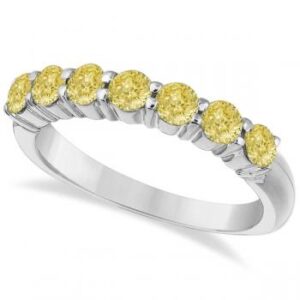 A rather large array of the shimmering and very special gemstones that you come across in countless jewelry stores and high style boutiques all across the glove frequently have the name "fashion" tagged onto their descriptions as a way to sell the items to less knowledgeable jewelry purchasers. Still, any savvy and truly fashion wary patron understands that the individual word has been rather loosely applied to too many pieces during both the past and present. This fact basically means that these new sparkling pieces might be fake, cheaply made, or even just tacky in actuality. If you feel truly concerned enough with the concept of maybe being swindled or taken to the bank by the simple word "fashion" being tagged onto a specific kind gemstone, then you will most certainly know that risking your strong principles of personal style should not be something which is taken lightly. This idea is particularly the case when there are elegant and alluring diamond rings which are widely available for your own personal jewelry collection. However, every individual requires at least one diamond ring with which they can show off their classic fashion sense and innate style taste without seeming too old fashioned or out of modern trends to any possible on-lookers or even potential admirers. Diamonds can come in a very large array of many differently shaped cuts that show off the amazing versatility of the world renowned stone itself. It is most definitely the choice of your diamond gem's overall shape, cut, and general band style that assists in accenting select current trends, themes, styles, or even your own personality traits. Yet, you need to thoroughly embrace the fact that in the case of diamonds it has always been an accepted fact that more is certainly better like in the form of a five stone ring. This idea is taken to the next level by a specialized with a five stone diamond band!

Although, the precise kind of five stone diamond ring that you choose to buy still leaves a variety of options open to your overall selection. Five stone diamond rings are a very pleasant choice as they can showcase the highly stylized angles of the ideally pieced together cuts while not being too overwhelming in their shimmer. Also, they can be very helpful if you often require the use of your hands as a portion of the band is still an average metal ring which can free up the bottom part of your finger for dexterity. The addition of stylized color to these unique rings can make for an elegant piece as well, especially in the form of a yellow canary five stone diamond ring. Overall, it is the astounding and expansive love, unending stylishness, and stunning allure which makes five stone diamond bands perfect for just about any occasion, situation, and personalized lifestyle.

About Allurez
Allurez is the premier designer and retailer of high quality fine jewelry with a brand name known to royals as well as to the rich and famous. We are committed to providing you with the largest and the finest selection of engagement rings, wedding bands, bridal jewelry, fine fashion jewelry, and certified loose diamonds. Go ahead, browse our store, and find your perfect jewel!