---
Jewelry News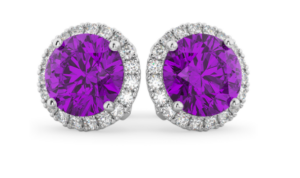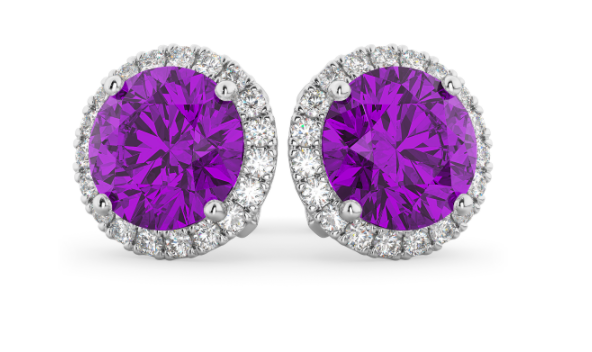 The color experts at the Pantone Color Institute every year research and analysis all fields – including design, film, food, fashion, sports, technology, materials and the arts  – to determine a color of the year. This year, the experts has picked purple as the official 2018 Color of the Year. The specific hue is called, "PANTONE 18-3838 Ultra Violet."
Pantone's defined the color on its website and described it as "complex and contemplative, Ultra Violet suggests the mysteries of the cosmos, the intrigue of what lies ahead, and the discoveries beyond where we are now. The vast and limitless night sky is symbolic of what is possible and continues to inspire the desire to pursue a world beyond our own." Leatrice Eiseman, the executive director of the Pantone Color Institute, told The New York Times that the bright purple shade "communicates originality, ingenuity and visionary thinking."
"We are living in a time that requires inventiveness and imagination," she added. "It is this kind of creative inspiration that is indigenous to Pantone 18-3838 ultra violet, a blue-based purple that takes our awareness and potential to a higher level. From exploring new technologies and the greater galaxy, to artistic expression and spiritual reflection, intuitive ultra violet lights the way to what is yet to come."
Laurie Pressman, vice president of the Pantone Color Institute, said: "The Pantone color of the year has come to mean so much more than 'what's trending' in the world of design; it's truly a reflection of what's needed in our world today."
Incorporating ultra-violet into your closet is easier than you think, and we've picked out some of our favorite purple amethyst jewelry styles you can shop.
For starters, you can go with purple amethyst rings. Stack them, or wear just one. Treat yourself or give it as a gift. Whatever you choose, you'll definite be in style and walk in the footsteps of many famous people who love purple, such as Prince and Queen Elizabeth.
Another idea for wearing purple, which popped up quite often on runways during Fashion Week this year, is amethyst earrings. The color is such a pop and attention-grabber itself that wearing just studs are enough to draw attention and make a statement.
One more option for you: pendants. Go all out like fashion icon Elizabeth Taylor, who had an exquisite collection of amethyst jewelry, by treating yourself or your loved one to an amethyst pendant necklace that will jazz up an outfit. Pair it with a LBD (aka little black dress) for a night out on the town, or accessorize a ball gown or cocktail dress for a formal event. The options are quite literally endless.
Last but not least, how can we forget amethyst bracelets! And where do we even begin: cuffs, tennis bracelets, bangles, gemstone bracelets, link bracelets. There are so many options. We especially love the uniqueness of mixing different gems and stones for a definite eye-catching look, but sometimes its true that "the simpler, the better."
Happy shopping!