---
Engagement Rings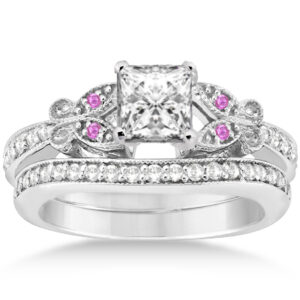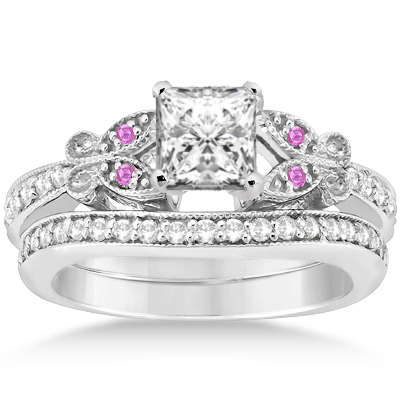 Think engagement rings, think diamonds. Diamonds, since centuries, have remained the most popular jewelry option that has maintained its numero uno position as the favorite gemstone of women across the world. And undoubtedly, it is one of the most common choices for engagement rings. But if you are thinking that, the precious betrothal baubles limit themselves within the monochrome of single and simple white diamond rings; the concept of most popular engagement ring styles for 2013 has changed drastically. The latest twist in the traditional tale incorporates intricate settings, cool cuts, dazzlingly diverse styles and tints that forgo the predictable solitaire altogether.
The Emerald Cut diamond ring is classically elegant and elongated. An emerald-cut stone will lend your engagement ring an understated vintage air, while the sleek lines beautifully radiate modern blaze. This stone has a bigger appearance than other diamond cuts of similar carat weight. Cushion Cut is another stone with a distinctly antique artistic appeal while the almost organic outline radiates sheer brilliance owing to its large facets. The Oval Cut diamond rings are more visually fascinating than a common round stone. The oval cut tweaks the convention just enough to be contemporary, but looks flawlessly stunning set just like a solitaire, especially when incorporated in a trendy setting of east-west engagement ring.
Tapered and sensuously shaped, a pear cut stone is garnering renewed popularity not only for that hint of vintage and absolutely feminine design, but the shape of a pear cut also lends a bigger appearance to smaller carat weights. Halo style was quite popular last year, and in 2013, this happy trend will do a double take. Two-tiered halo setting with some including contrasting colors in the surrounding metal or stones, creates the impression of a way larger solitaire. The bezel-set diamond engagement ring is clean-lined and quite modern. It looks absolutely trendy and at the same time holds that precious diamond solitaire safely in place.
White is common but if you want to make your diamond engagement ring a talk of the town, you must make it brilliantly colorful. Canary yellow diamond ring is a gorgeous option as its glows with the tints of warm yellow – the intensity of tint can depend on your personal preferences. Considered a 'fancy' shade, at present canary is as desirable a color as pink was even a few years back. So, if you want to get hitched this year, there is exciting options aplenty to choose your matchless diamond engagement ring.

About Allurez
Allurez is the premier designer and retailer of high quality fine jewelry with a brand name known to royals as well as to the rich and famous. We are committed to providing you with the largest and the finest selection of engagement rings, wedding bands, bridal jewelry, fine fashion jewelry, and certified loose diamonds. Go ahead, browse our store, and find your perfect jewel!