---
Designer Jewelry / Engagement Rings / Rings / Romantic Tips / Unique Jewelry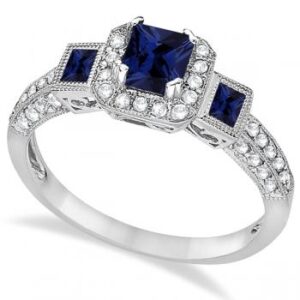 Are you thinking about buying jewelry online? This can prove to be a very simple and rewarding process, depending on where you choose to shop. The ease of online shopping always depends on whether website designers and website owners have properly done their job. Before you proceed to buy anything online, the first thing you should look for in an online store is their reputation.
In many cases, a few short checks might save you a lot of trouble. As long as you can be sure that the online retailer you choose to shop at is well known and that they offer excellent service along with quality products, you have one less thing to worry about. So how can you check out Allurez jewelers to know that it's worth investing your money into? You can search online forums and groups to see what other people are saying about Allurez jewelry items in addition to what they are saying about the service offered at our online jewelry store itself.
Most people who read Allurez jewelry reviews are surprised by our high ratings. In fact, nearly all customers find our jewelry store to be 100% reputable. In addition, customers who review us rate our online jewelry store as being much better than our competitors.
A simple search for the word diamond engagement ring on our online shopping site will show that there are over 400 results in this category alone. You will find page after page of a seemingly endless assortment of fine jewelry items in a variety of styles that match every budget.
At Allurez, we not only offer you great products at unbeatable prices, but we offer great service as well. This includes free shipping, secure online shopping, and easy returns. The 30 day return policy is especially convenient for many of our customers who are either unsure of their ring size or how a particular piece of jewelry would look on them.
Speaking of convenience, did you know that Allurez offers you a "Design Your Own Engagement Ring" option? You can start by either selecting your diamond first, or by selecting your setting first. Of course, you should always learn about the type of jewelry you buy from a jewelry store, and that's just one more thing that makes Allurez stand out.
At Allurez jewelers, we offer a jewelry education section that contains information about:
• Diamonds
• Gemstones
• Gold
• Silver
• Platinum
• Palladium
• Engagement Rings
• Wedding Rings
• Fashion Rings
• Earrings
• Necklaces & Pendants
• Bracelets
It's really helpful to know about all these things when you are selecting a fine jewelry item to buy from any online jewelry store.
There is always one thing that makes customers very hesitant to purchase fine jewelry from online jewelry stores. This is usually the final transaction where you must enter a credit card number. At Allurez, we have 256-bit Secure Sockets Layer encryption so that your credit card information is protected and your purchase is secure.
You'll also be happy to know that Allurez jewelers only offers diamonds that are conflict free. This way, you can be rest assured that you don't celebrate your vows or style yourself in stones that were acquired through any unethical means.

About Allurez
Allurez is the premier designer and retailer of high quality fine jewelry with a brand name known to royals as well as to the rich and famous. We are committed to providing you with the largest and the finest selection of engagement rings, wedding bands, bridal jewelry, fine fashion jewelry, and certified loose diamonds. Go ahead, browse our store, and find your perfect jewel!