---
Trending Jewelry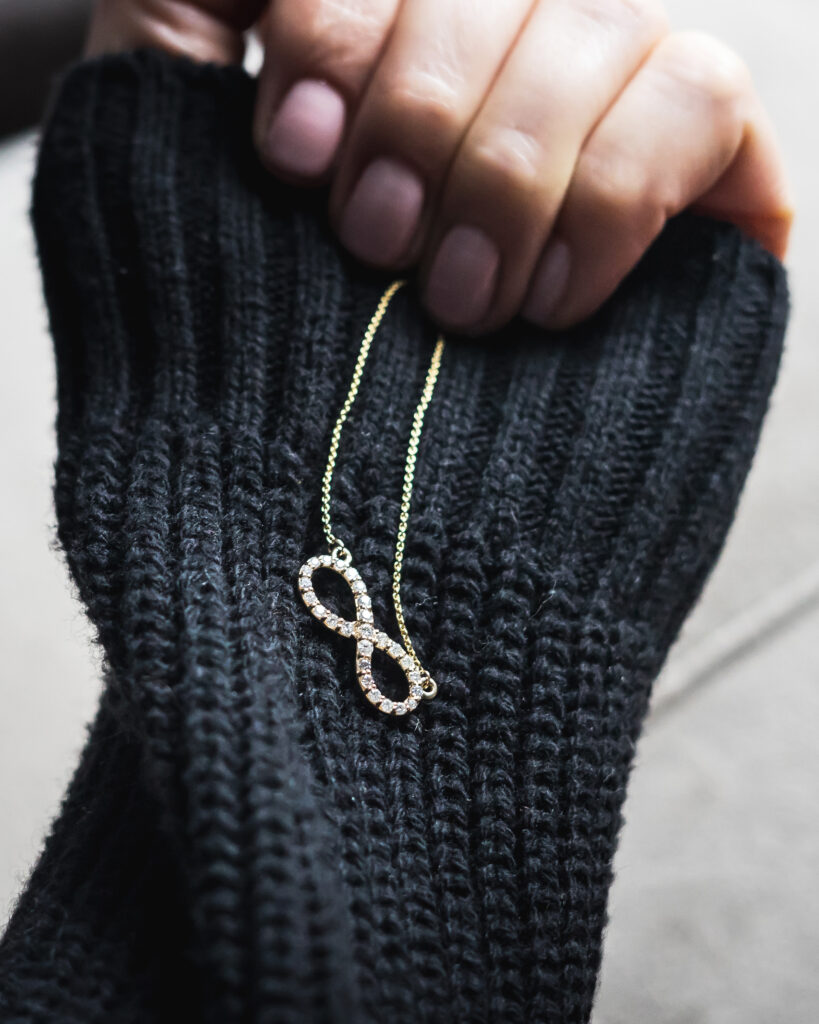 While we're all here living in sweats and loungewear during our self-quarantines, we may still want to wear jewelry, but nothing too over the top. Minimalist pieces are a perfect choice to wear with your comfy outfit as you get through your low-key day.
Shopping trends during this worldwide pandemic has definitely shifted more towards athleisure and household items, with both seeing a surge in demand, but people are also apparently buying more fine jewelry than one might expect.
There's no point in buying fancy shoes or expensive clothes and handbags because as of now we're not going anywhere, but jewelry is an investment that you can still wear and enjoy while you're roaming around in your house.
Moda Operandi recently reported a 35 percent uptick in fine jewelry sales compared to the same period last year, and Fashionista reported that "while a number of jewelry brands have shared anecdotal evidence of sales being much stronger than anticipated in months during which tens of millions of Americans filed for unemployment."
Why are people shopping for jewelry in a time when we can't leave the house or socialize in person? In its research, Moda Operandi found that fine jewelry represents an "investment" category that retains long-term value, hence why people are shopping for it even in an uncertain economy. However, jewelry company owner Shelley Sanders suggested that shoppers may be turning to her bright, joyful designs to help raise their spirits and get them in a good mood.
It's true that's getting all dressed up can have a transformative effect on someone's mood. That's why many people are still changes out of their pajamas and getting dressed in regular clothes, despite the fact that they're gonna be home all day.
Forbes explained: "While the future may be uncertain, clients are still looking for meaningful jewelry purchases…Sotheby's has been setting online sales records during lockdown, recording both its most profitable online jewelry sale ever and most expensive piece of jewelry of the year so far. It's proof that potential clients with more time on their hands are busy trawling the internet."
As stores remain closed and everything turns to online purchases, the US jewelry house Le Vian recorded its largest-ever online purchase recently (a necklace worth $160,000) and CEO Eddie LeVian attributed the rise in online jewelry shopping to a "desire for escapism" under lockdown.
A report by WWD also suggested that consumers are connecting, now more than ever, to the sentimental, emotional nature of jewelry to help them get through this tough time. People are buying personalized or monogrammed jewelry to send messages to their loved ones. Sentimental jewelry was also a big gift trend for Mother's Day and graduation, both celebrations which were effected by the COVID-19 pandemic.
Whatever the reason for wanting to shop jewelry, while many are struggling financially during the pandemic, no one wants to spend crazy amounts now on their bling. So we've listed a few of our favorite minimalist styles that are all under $500.
If you're looking to add some jewelry to banana bread baking, Zoom calls, or dog-walks; if you want to cheer up someone special with a sentimental gift or you simply need the mood boost that comes from a new purchase, we've put together some noteworthy pendants, rings, earrings and more. From hoop earrings and colorful studs, to stackable bangles and personalized name necklaces, below are some of our favorite minimalist jewelry pieces.
Necklaces
We can't give hugs to our loved ones at the moment without disrupting social distancing orders, but we can still share our love with others by way of jewelry.
Something sentimental. Something personalized. Something special. This bar necklace is the trifecta.
Earrings
Add a little glamour to hoop earrings, even if it's just for you to see at home in the mirror.
How could you go wrong with flowers for the summer.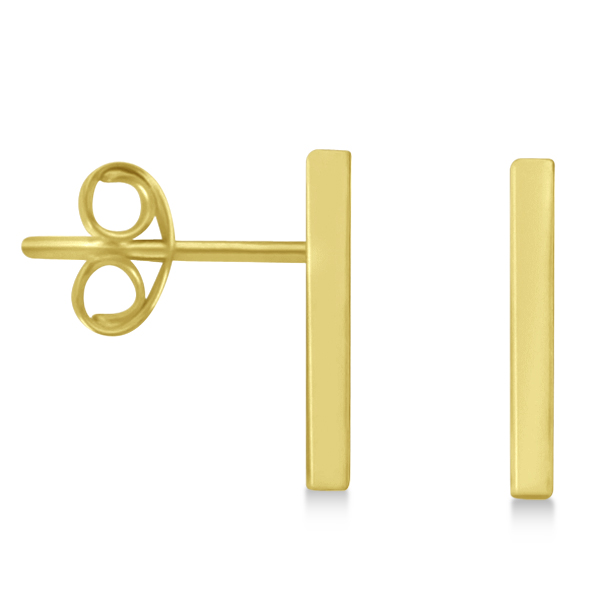 Post-Back Petite Bar Earrings 14k Yellow Gold by Allurez.Simple but yet, still a statement.
Rings
The more we can stack them, the more we like them.
A not-so-typical flower ring. The detailwork here is our fao
Bracelets
An updated version of the classic ID bracelet.