The History Behind Love-Knot Designs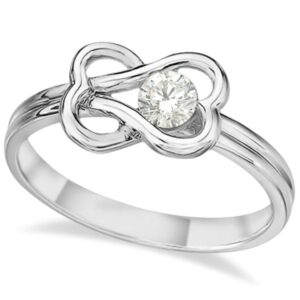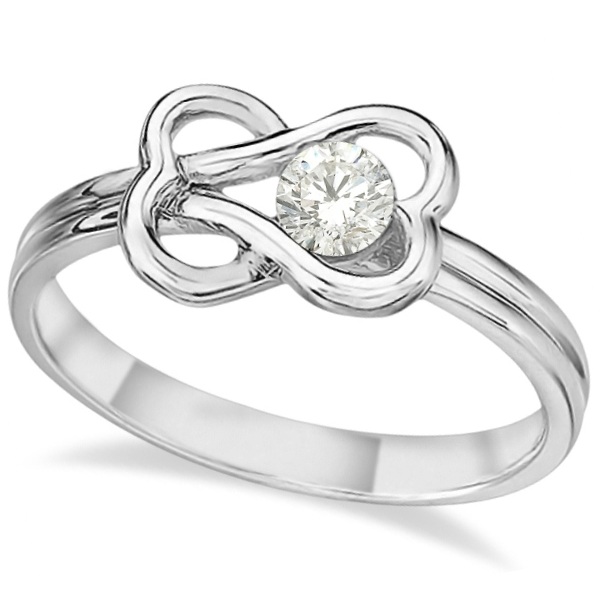 Love-knot designs are fairly commonplace in the jewelry world, partially for their interesting visual qualities, but more so for their symbolism. Although they are more commonly used as ring designs, it's not uncommon for love-knots to appear on bracelets, earrings or even pendants. The reason they work so well for rings is because their symmetrical pattern allows the shanks to continue the design around the circumference unbroken, strengthening the idea of permanence and steadfastness in love.
Bound by Time
The knot has been an emblem of love and constancy of the lover's bond, as the pattern usually has no discernible beginning or end point (similiar to infinity designs). Tracing the roots of the love-knot pattern reveals no specific beginning either, as it has been found in Celtic artwork, ancient Egyptian carved sculptures, and ancient Greek jewelry. The design is also known as the marriage or Hercules knot, and thought of as a protective amulet in Greece and Rome. It was also incorporated into protective girdles worn by brides, which is a likely origin for the phrase "tie the knot". In medieval and renaissance times, the lover's knot was used as a love token.
A Romantic Gesture
In much of the literature and folklore on sailors and life at sea, the lover's knot makes a regular appearance. It was apparently commonly used by sailors as a wedding ring tied with gold wire. Another common literary trope featuring the lover's knot involved two young lovers tying a small tree limb into such a shape. After being left to grow for a year, the branch would indicate whether or not the relationship would endure and remain true if the knot held.