---
Trending Jewelry
While some jewelry like pearl necklaces and diamond rings are timeless and everlasting, some pieces are meant to be fashionable and modern statements. Earring cuffs/crawlers/climbers—whatever you want to call these chic earrings – are definitely trending right now!
We first saw some A-list stars adorning their ears in these crawlers earlier this year at various red carpet events like the Oscars. Stars like Jennifer Lawrence and Emma Roberts, as well as Chloe Grace Moretz, Reese Witherspoon, and Anna Kendrick all wore them to add dazzle to their look in a fresh new way.
Here are some of Allurez's ear cuffs top picks that will make you look just as stylish as the celebrities.
Flower Vines Ear Cuffs Diamond Accented 14k Rose Gold (0.20ct)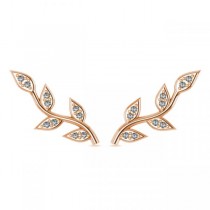 With a touch of shining diamonds, these gorgeous vine ear cuffs are sure to add a touch of elegance to your look.
Curved Ear Cuffs Plain Metal 14k White Gold
If understated simplicity is more align to your style, these cuff earrings are just the accessories for you.
Crescent Moon Ear Cuffs Diamond Accented 14k Yellow Gold 90.14ct)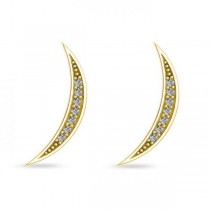 These unique crescent moon ear crawlers are perfect if you love jewelry that's a bit unusual yet stunning.
Horn Ear Cuffs with Diamond Accents 14K White Gold (0.24ct)
If you want to make a bold fashion statement, these diamond studded horn ear climbers are just the things to look fierce.
Check out the rest of our collection for more looks and inspiration here.

About Allurez
Allurez is the premier designer and retailer of high quality fine jewelry with a brand name known to royals as well as to the rich and famous. We are committed to providing you with the largest and the finest selection of engagement rings, wedding bands, bridal jewelry, fine fashion jewelry, and certified loose diamonds. Go ahead, browse our store, and find your perfect jewel!