---
Gift Ideas / Jewelry Tips
Diamonds and Hearts and Flowers and Chocolate oh my! Where do you start?
Don't worry! As usual, we are here to solve all your gift buying problems this holiday!
Valentine's Day, celebrated every year on February 14, originated  as a Christian feast day, honoring early saints named Valentinus. The day first became associated with romance and love in the 14th century, when the tradition of courtly love began to flourish. In the 18th century, it materialized into an occasion in which people expressed their love for each other by gifting flowers, delicious sweets, and sending greeting cards-which became known as  "valentines."  One of the earliest gifting traditions, carried on still till this day, is Saint Valentine's Keys. In the picturesque city of Padua in Northern Italy,  Saint Valentine's Keys are given to lovers as a romantic symbol and invitation to "unlock the giver's heart." The list of valentine's day symbols used today often include heart shapes, doves, cupids, and flowers. So without further or do…here are our Top 10 Valentines Day Gift Ideas for this year!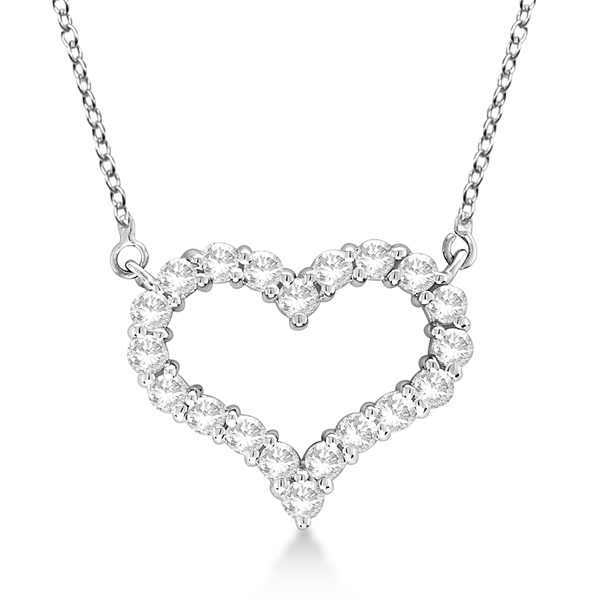 This timeless open heart shaped diamond pendant necklace showcases 20 stunning brilliant cut round diamonds set in a prong setting crafted in 14k white gold. Symbolize your love this Valentine's Day with this eloquently designed diamond pendant necklace.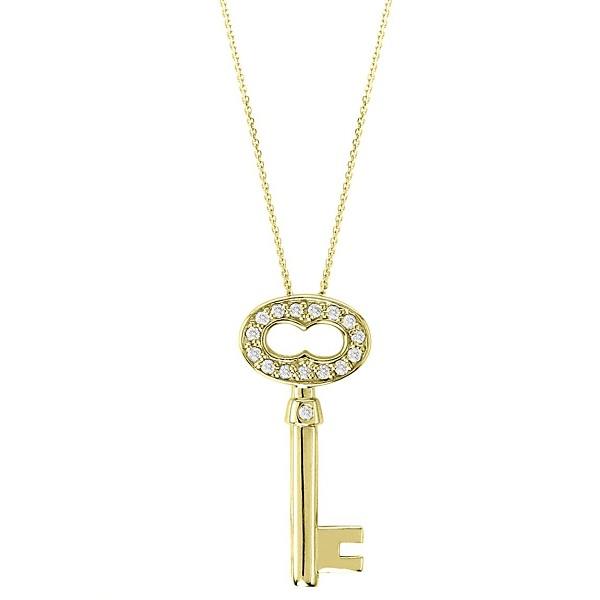 As those do in Italy, gift your lover a key to your heart! This  pendant features 17 brilliant-cut round sparkling diamonds with total weight of 0.25 Ct.  Key pendants truly symbolize everlasting love.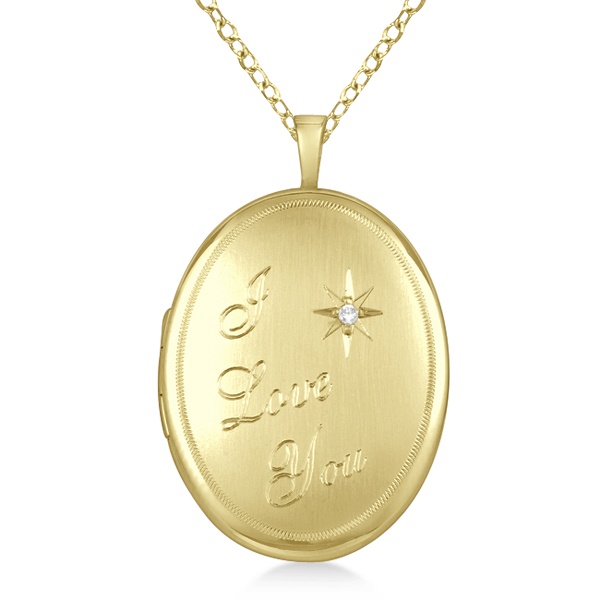 This unique gold vermile oval-shaped locket will show them your true love. With the words "I Love You" engraved on it, this yellow gold vermeil necklace will drive them crazy. It perfectly holds your favorite picture or special message to your valentine.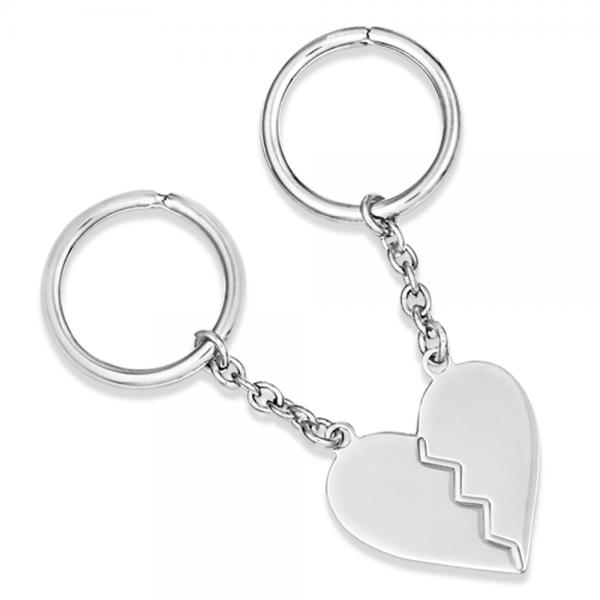 Whether you are just separated during the day for work or for months at a time in a long distance relationship, always having a little reminder of your other half to your heart is the best feeling.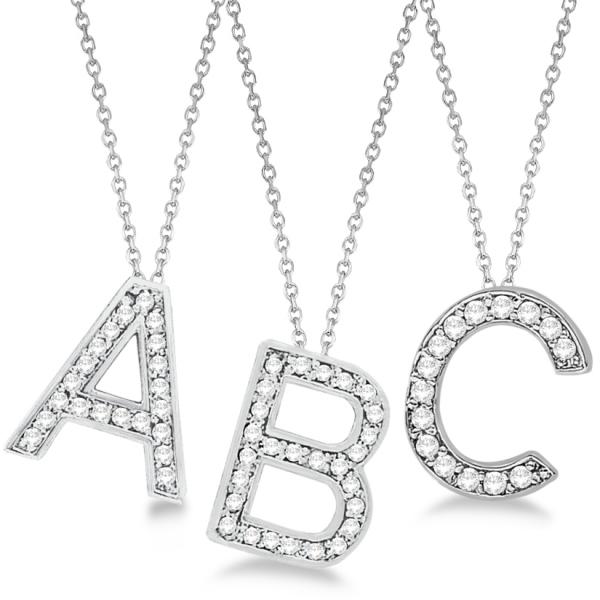 This is such a  unique and special gift idea! Your loved one will always carry you with her every day, right over her heart. Chose your initial and hers strung on a gorgeous chain. These pendents can be dressed up or down. They are sure to be kept close to your Valentine's heart for many years to come.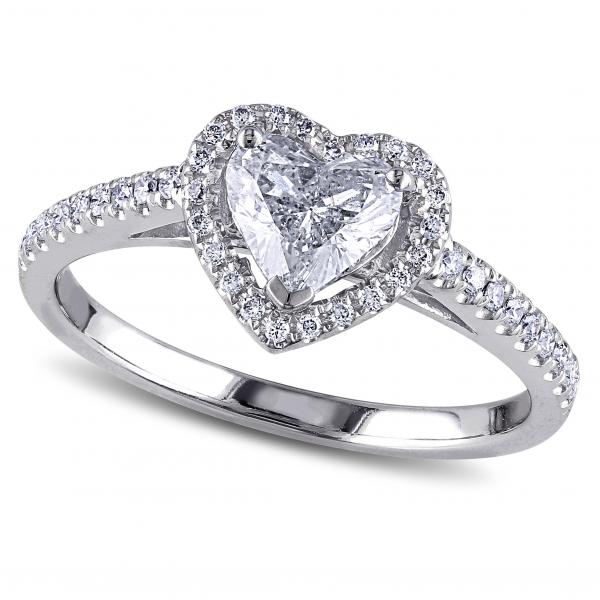 Thinking of proposing this valentines day, perhaps propose with this gorgeous, symbolic, 1 carat diamond ring that your lady will cherish forever.
This diamond  ring has a halo of diamonds around a near colorless, heart shaped diamond center stone. The slim ring shank has several pave set, round diamonds in 14k white gold. Diamonds are also set under the halo center on the profile of the ring lending sparkle in all directions.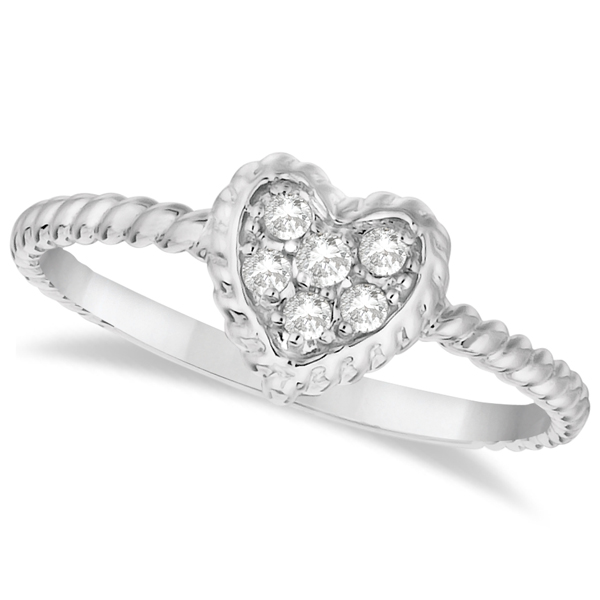 This fashion forward and gorgeous  ring will brighten any occasion- especially Valentine's Day. This is a perfect gift for a couple that is very serious but yet not ready for engagement. Hint hint guys- this is the perfect chance to get your lover's ring size for when the time comes to propose!

Our two piece cupid's arrow earrings are ingeniously crafted. These stylish and edgy earrings will update your look immediately. They make the perfect gift for a new couple on Valentine's Day.
This diamond accented cupid's arrow ring will make for a perfect gift for that special woman in your life. Wrap her finger in this abstract ring that is both unique and eye catching. Its fashionable design has three prong set round diamonds featured in the tip of the arrowhead while the back feather has etched engravings.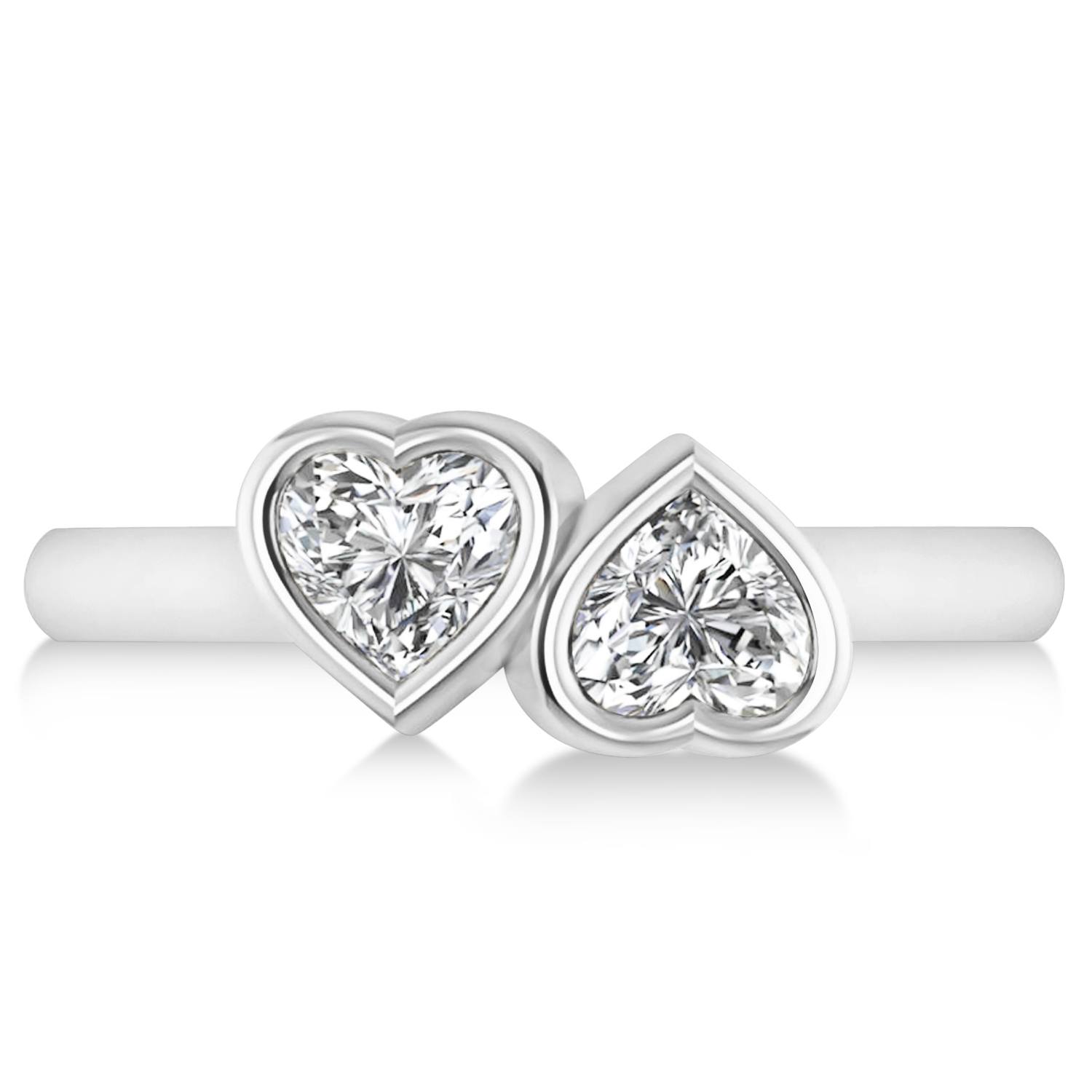 The perfect gift for Valentine's Day, our ring's double heart design symbolizes that special, eternal love shared between "two hearts that beat together as one."
For more ideas check our our Valentines Day Gift Guide at Allurez.com.