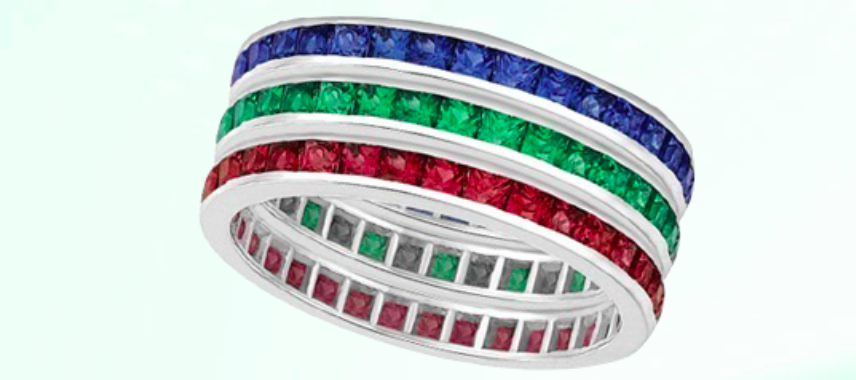 Holiday Gift Guide and Jewelry Ideas: Last Minute Inspiration for Those In Need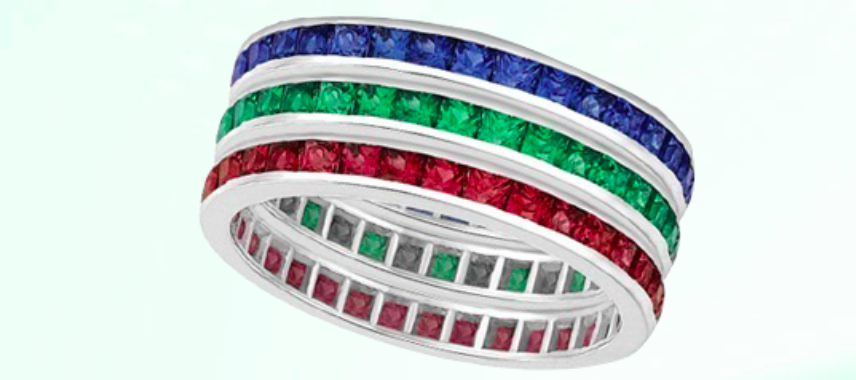 It's coming down to the wire and if you still haven't bought all your holiday presents we're here to help! Here are some jewelry ideas that you can grab before time runs out:
Simple yet classic, diamond stud earrings are elegant, not too complicated to pick out and loved by almost everyone. They match with everything and automatically dress up any outfit. Wear it with jeans and a cute top, or a chic dress for a black tie affair, you can't go wrong with this classy look.
The more the merrier! Stackable rings are so in style now and loads of fun to wear. Whether you decide to wear one or stack multiple rings, they're a fun accent to any outfit and come in so many different styles that everyone is bound to find one they'll like. Mix and match the birthstones of your loved one, their favorite colors, or if you wanna stay in the Christmas spirit get ones in ruby, emerald and blue sapphire.
Wanna give off the impression that you took the time to personalize the gift? There's no better way then giving  someone monogrammed jewelry or a pendant with a person's initials or even their children's initials. You can get customized initial pendants, monogrammed pendants or have their entire name spelled out in a diamond name pendant necklace.
Do you love her "to the moon and back" ? If yes, then getting her jewelry inspired by the constellation is quirky, symbolic and unique. There are so many things to choose from: moon-shaped pendants, star-shaped stud earrings, a starburst star pendant necklace and much, much more.
Unless she's someone who doesn't like flowers, your bound to make her happy with anything that has petals on it. To go that extra mile, figure out her favorite flower and get her a piece of jewelry featuring that flower. Some flower jewelry ideas include a sunflower diamond pendant, a rose-shaped brooch or a rose-shaped ring. Pairing the jewelry present with some fresh flowers is not a bad idea either.
Treat her to some colorful sparkle with gemstone jewelry, such as earrings, rings, bracelets and necklaces. Again, your bound to get extra points of you figure out her favorite color and get her jewelry with that gemstone.
Ear crawlers and ear cuffs are all the rave now. The styles range from simple to bold and there are so many options to choose from. Some like stone-studded climbers that arc up the ear with funky designs, others opt for simple metal cuffs that latch onto the ear.
Good luck!