---
Designer Jewelry / Rings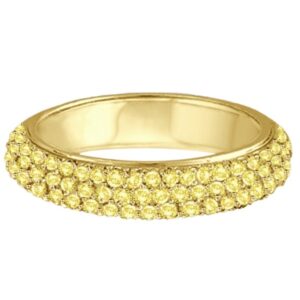 When it comes to the high fashion jewelry designs of Hidalgo, many specialized pieces probably come to mind.  However, it is the beautiful and always stylish Hidalgo rings that normally catch everyone's attention—whether you are searching for a circlet to be worn for a unique and special occasion or simply an alluring band that works with any outfit.  Hidalgo rings even have such a huge and differentiated variety of bands that some people worry about become lost in the jumble and not being able to pick out their perfect ring.  The easiest way to solve this problem though is to shop with a mission in mind.  Think of the type of ring you want from Hidalgo and dive off from there.
A popular fashion trend at the moment involves items from the collection of Hidalgo stackable rings.  Taking colored gems and stylized designs within the band itself to create a multitude of stackable rings that perfectly fit with your fingers have stormed into the scene.  The concept is to mix and match these circlets to show off your fun and unique personality.  Hidalgo enamel rings can even sometimes be considered as stackable since the jewelry has over fifty color combinations from which you can choose—making the idea of mix and matching almost a necessity as you will not be able to pick out just one of these rings!  If you are more traditional though, do not feel that Hidalgo is leaving you out.  In fact, a Hidalgo diamond ring has become the standard addition to your jewelry collection because of the bold gemstone cuts and band designs.  For those who already have a ring that they love, you can still browse Hidalgo jewelry and find something very special—Hidalgo ring jackets.  These specialty bands ooze with allure and make even the most simple ring designs seem elegant and fantastic!
At Allurez we carry the largest and finest selection of Hidalgo Jewelry. Visit http://www.allurez.com/hidalgo/cid/137 to see the entire collection.

About Allurez
Allurez is the premier designer and retailer of high quality fine jewelry with a brand name known to royals as well as to the rich and famous. We are committed to providing you with the largest and the finest selection of engagement rings, wedding bands, bridal jewelry, fine fashion jewelry, and certified loose diamonds. Go ahead, browse our store, and find your perfect jewel!