---
Designer Jewelry / Wedding Bands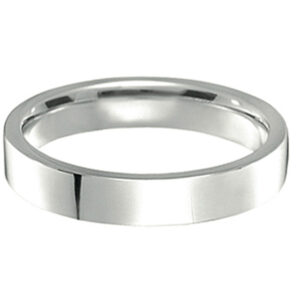 When it comes to properly choosing a wedding band for your loved one and yourself, many individuals feel that picking out the ring's base metal should be a quick and painless procedure.  Yet, there are actually several more selections to be browsed than many people realize.  While silver is the oldest classic metal that is used for personal jewelry in addition to being the least expensive, it also happens to be one of the least durable metals—especially when you want a wedding band to keep its luster.  On the other hand, gold (whether it is white or yellow) has a tendency to be the tried and true choice since it is more precious than silver.  However, any jeweler can easily admit to the fact that the platinum group of metals is really where you want to look for a wedding band to last through the ages.
While the group of metallic elements is named after platinum, the most durable, strongest, and most brilliant in terms of shine in the collection has to be palladium.  For those who absolutely require a bejeweled symbol of true love and forever marriage that can be perfect for all times, palladium wedding bands are the ideal choice.  The silvery-white alluring shimmer of palladium wedding rings are truly exceptional and will last through even the toughest daily abuse so that you can wear it all the time.  The durability to hard wear and tear makes a palladium wedding band for men amazingly ideal.  Also, a men's palladium wedding band can be in its own realm of stylish fashion so than any male would be proud to have the special circlet on the ring finger of his left hand.  Do not be afraid to look into this increasingly popular metal for your special wedding ring.

About Allurez
Allurez is the premier designer and retailer of high quality fine jewelry with a brand name known to royals as well as to the rich and famous. We are committed to providing you with the largest and the finest selection of engagement rings, wedding bands, bridal jewelry, fine fashion jewelry, and certified loose diamonds. Go ahead, browse our store, and find your perfect jewel!