Earring Backs & Socks Have a Lot In Common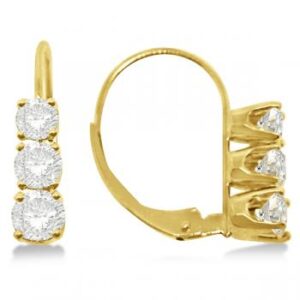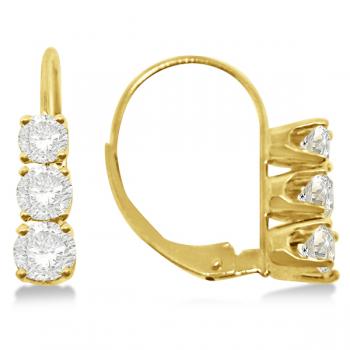 Losing the backs of the earrings is a constant process in our day-to-day lives. It is one of those irritant issues that will always keep you on your toes. To deal with this pesky problem, all you need is more attention to detail and smart jewelry ideas that will save you from facing a minor crisis every day before you leave home for office. We know that earring backs and socks have a lot in common and they remain a headache inducing aspect of our daily lives. Invest in some intelligent earrings such as the leverback earring. It is efficient, helpful, and at the same time quite stylish.
Keeping in mind the necessary aspects of opting for the best fit and most comfortable style that beautifully complements your ensemble – you can choose the leverback drop earrings. It has become a favorite of the season with celebs and style divas flaunting the design with effortless elegance. This specific style combines the best of both worlds – the 'drop' method where a large gemstone in any possible type of geometric shape hangs straight from the base if earring and the 'leverback' technique for the earring hanger that is feasible for both the non-pierced and pierced ears. And the best part, no chance of misplacing your jewelries when you require them most.
In case of leverback earrings, the back of the rings easily flips up and holds it in place as it presses on the reverse side of the earlobes. Hence, no unfortunate involvement of earring backs that will get easily lost amidst the crowd of your entire jewelry collection. The 'drop' method also adds to the beauty and volume of the ring. A gemstone drop like diamond, ruby or emerald, and pearl from the base metal earring will attract attention for its gorgeous look. Such earrings with soft and illuminated sheen will lend a touch of sensuality and luxury to your outfits and earn you admiring and envious glances from every onlooker.
The leverback drop earrings comes in an array of combinations as the assortment are exhaustive and if you want to create own designs, there is no stopping your imagination and originality from soaring the most marvelous heights. The base metal for the ring can come in a variety of precious metals like platinum, gold, white gold to sterling silver and silver. The gemstones can vary in colors, shapes, and sizes. All you need is to find the best one that matches your requirements.
Visit www.allurez.com and see our huge selection of fine diamonds and jewelry.