---
Wedding
Destination weddings can be the perfect way to spend time with friends and family, enjoy a much needed vacation, explore new lands, and, of course, say your "I Dos." Many locales even offer wedding teams and planners to help the day go off without a hitch, and, statistically speaking, get away weddings tend to be cheaper. Whether you're the couple that loves sunshine and beaches or city lights and adventure, this list will be sure to inspire where to plan your wedding venue. This is part 1 of a Destination Wedding Series — first up, the Western Hemisphere!
I. The U.S.
1. Beach Lovers: Hawaii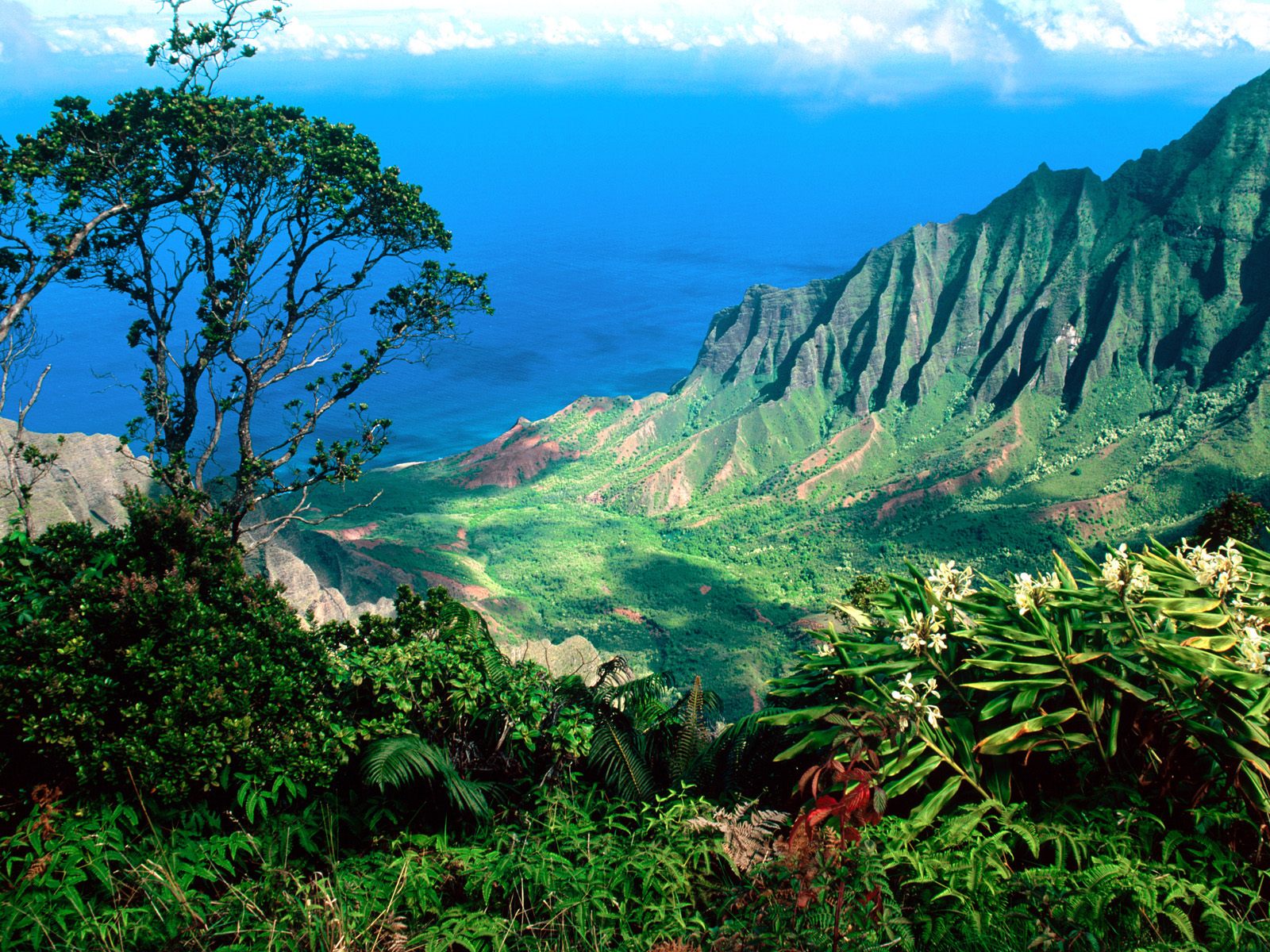 Which ever of the islands you choose to tie the knot at, Hawaii is undoubtedly a gorgeous destination filled natural beauty, relaxing beaches, and fun activities. Research which island is best for you, as all do differ in style, accessibility, and vibe. This location is perfect backdrop to start your lives together and will feel like a honeymoon even before you each say "I Do."
2. Kids at Heart: Disney Themed Parks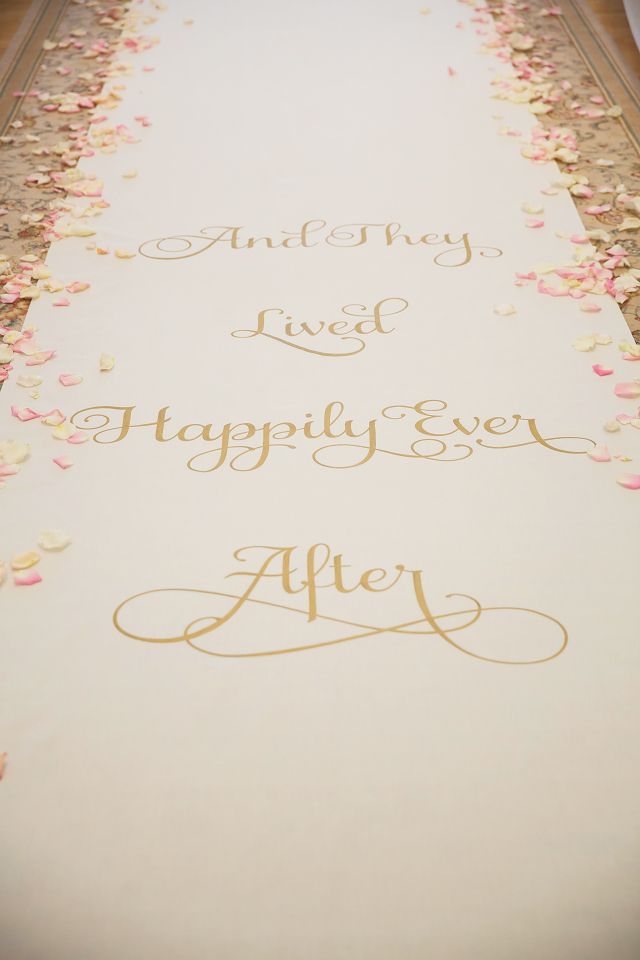 For a fairytale wedding with a storybook ending, a Disney wedding will make the two of you feel like a prince and princess. This type of wedding has a long standing reputation for hosting truly amazing weddings with renowned resorts, parks, and great ocean views, so you can trust that all your wishes will come true. Choose from Disney parks in Florida, California, Hawaii, or even a cruise ship for a magical experience that guests of all ages will love.
3. Winter Wonderland: Colorado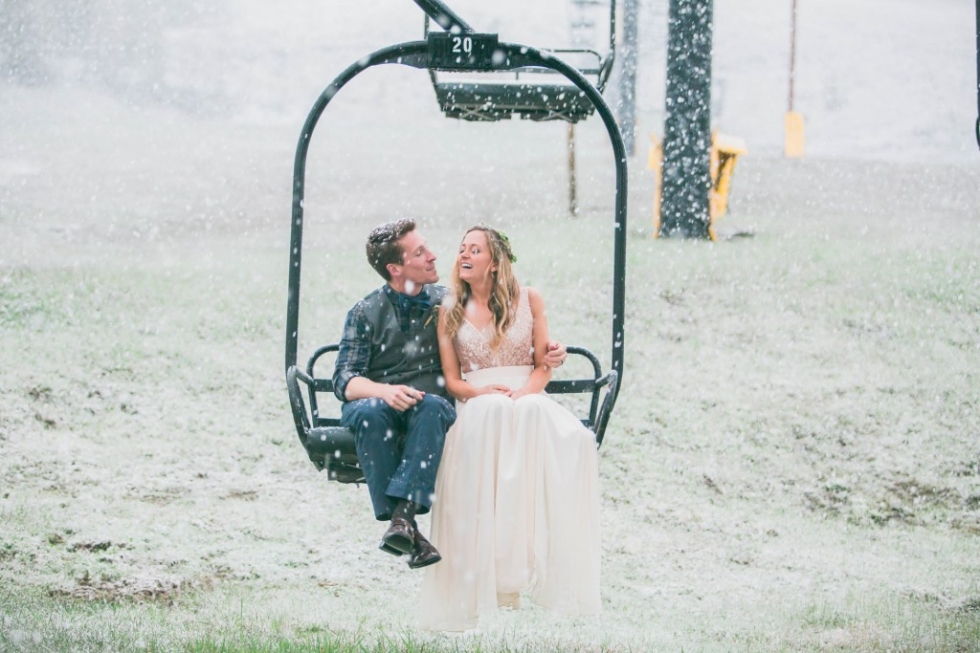 Imagine getting married 10,000 feet above the ground with snowy mountain peaks surrounding you. Doesn't sound bad, does it? Colorado is known for stunning resorts all over the state that will take you to your "I Dos" via a gondola. Once you're hitched, spend the rest of the trip skiing, snowboarding, and unwinding in their hot springs.
4. Wild Wild West: Jackson Hole, Wyoming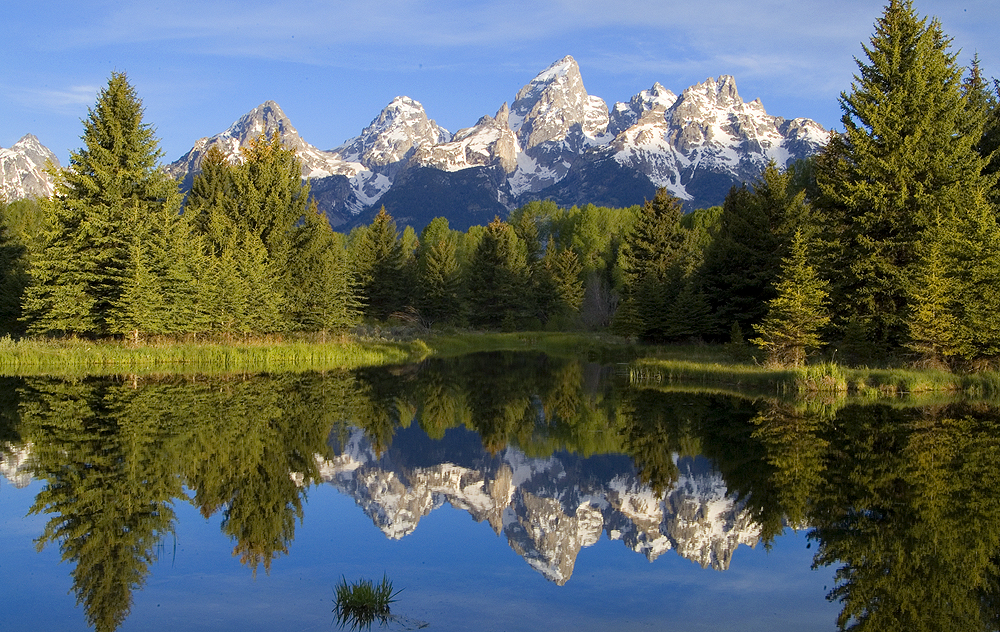 Just looking at the above photo of the Tetons makes me want to pack up my bags and go — and I'm not getting married any time soon! Jackson Hole is the perfect destination if you want open grasslands with a rustic, Western inspired theme. Your nuptials are best said in the summer or early fall when the weather is the best for plenty of beautiful hiking trails, paragliding, fishing, and other outdoor activities.
5. Dramatic: Alaska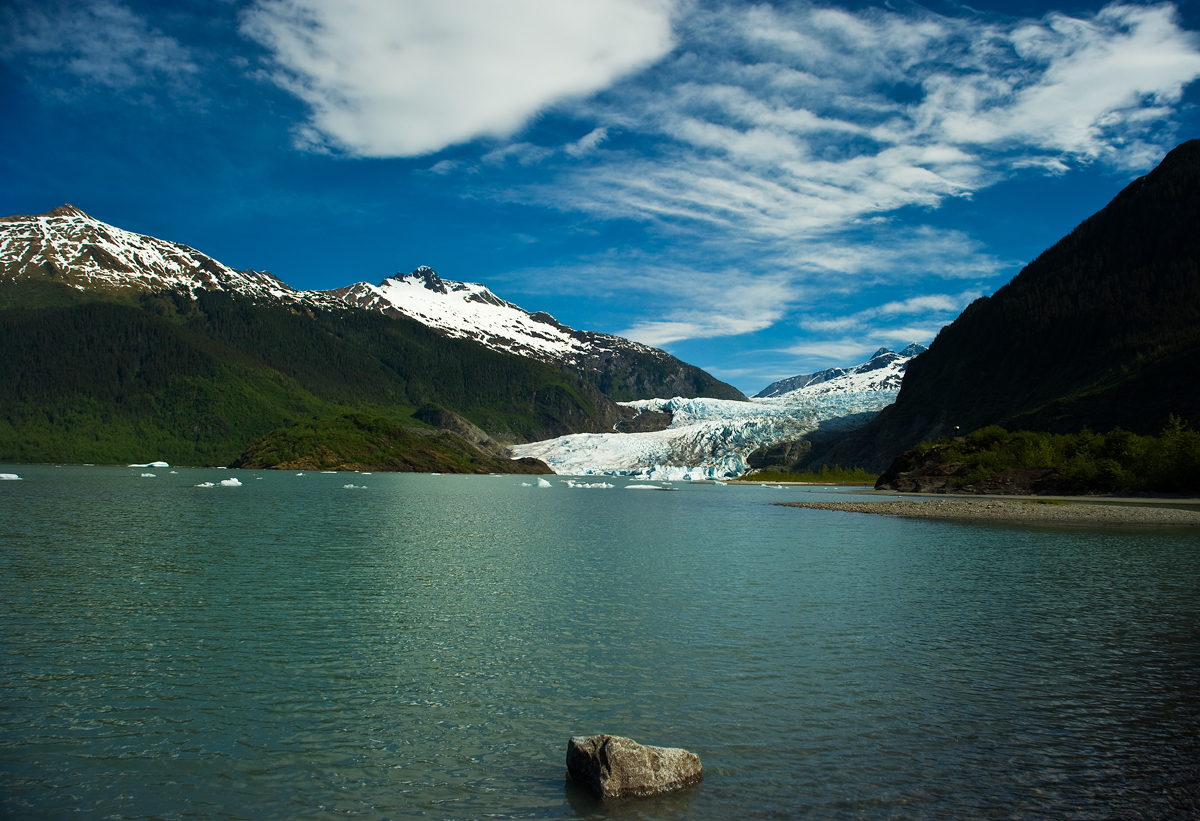 For an excursion of a lifetime, having an Alaskan wedding is the way to go. One option includes marrying on a Kenai Fjord vessels that will bring you right on icy waters. Or, take a helicopter to the top of Mendenhall Glacier if you two are adventure seekers. Bonus: if you plan your wedding between December and March, there's a chance you'll be be able to see the Aurora Borealis northern lights, making your whole experience that much more enchanted.
II. Mexico
6. Old & New: Puerto Vallarta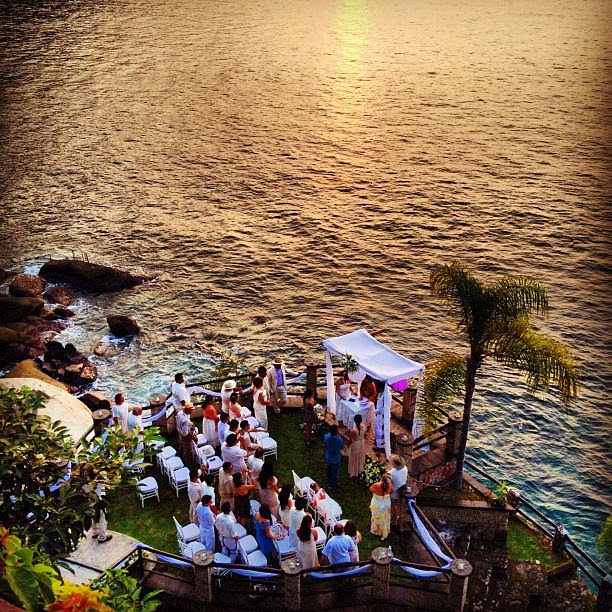 Filled with culture, art, picturesque landscapes, and romance, Puerto Vallarta is the perfect place for a wedding. You and your guests will enjoy the modern touches of this city, such as shopping and a vibrant nightlife, that mix perfectly with traditional aspects like outdoor art on the Malecon.
7. "The Pearl of the West": Guadalajara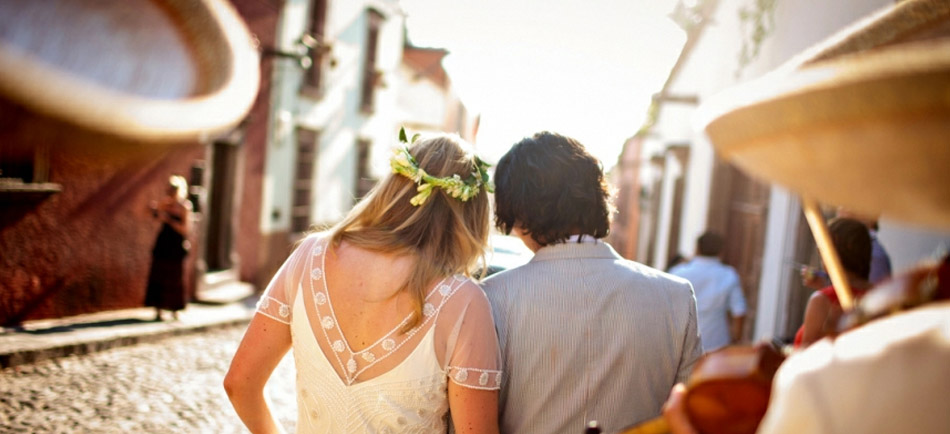 If discovering and learning about historical cities is how you and your partner love to spend time together, then Guadalajara is just for you two. The second largest city in Mexico, it's a buzzing metropolitan with deeply evident colonial roots. Guadalajara is home of tequila (you can visit an agave field in the town of Tequila), Mariachi bands, and enjoys temperate weather year round.
8. Where the Passion is: Cozumel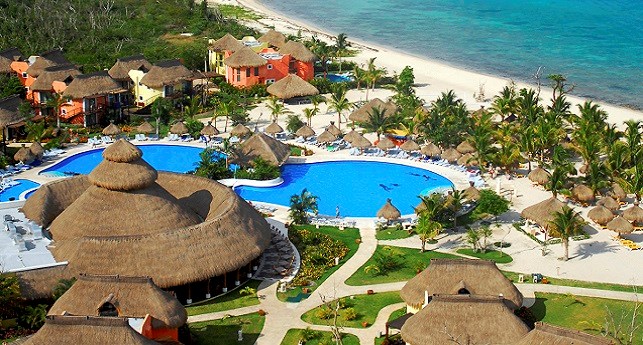 With a beach named "Passion Island," I don't have to tell you that Cozumel is a romantic destination. Off of the Yucatan Peninsula, Cozumel is situated in warm, clear Caribbean waters. Activities include scuba diving, with numerous reefs to explore, including Palancar Ree, a national park filled with a range of maritime creatures, the only pearl farm in the Caribbean, and downtown San Migel.
III. Central America
9. Great Blue Hole: Belize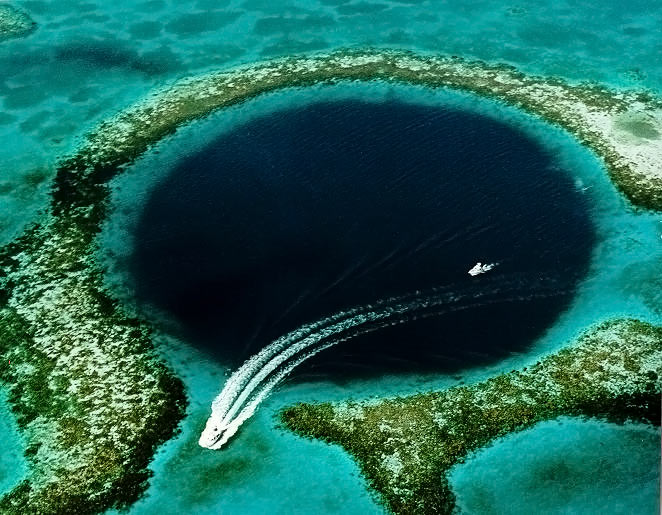 Miles away from the ordinary is the gorgeous small country of Belize. Home to the "Great Blue Hole," a large submarine sinkhole, Mayan ruins that are rich in history, and tropical rainforests with diverse wildlife. Having your wedding in Belize is a sure way to ensure you have a unique wedding, unlike so many tired ones I'm sure you've been to.
10. Shore to Shore: Costa Rica
One of the most spectacular things about Costa Rica is that the entire country can be traversed in just a couple of hours, meaning by morning you could be exchanging vows on the Caribbean Sean and by sundown you could be taking a night swim in the Pacific Ocean. The main attractions on the Caribbean side involve the green tortoises nesting grounds along the beaches of the Tortugero National Park, while  the Pacific side boasts impressive beaches, waterfalls, volcanoes, and rainforests.
IV.  The Caribbean
11. Refreshingly Real: Curacao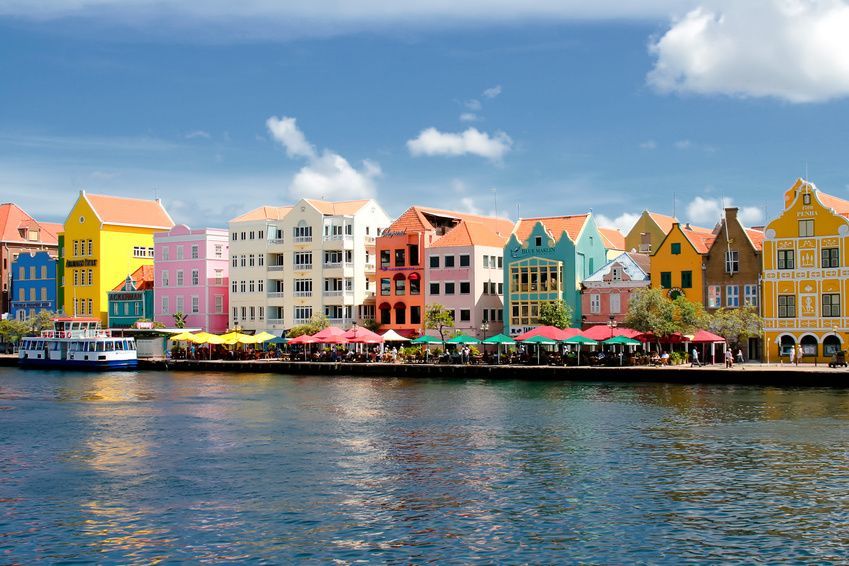 Curaco, filled with over fifty types of nationalities and a thriving working economy means that if you choose to wed here, you and your guests will undoubtedly mingle with locals of all kinds. Of course, it also caters to tourists, so your dream beach wedding is still within reach.
12.  Laid-Back Vibes: Jamaica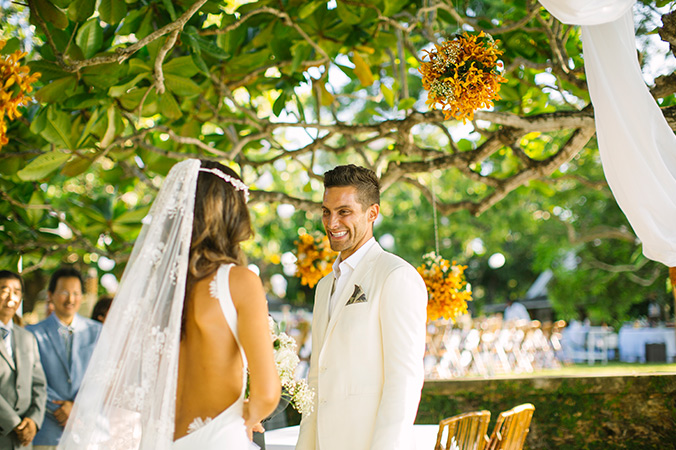 One of the largest Caribbean islands, Jamaica has an array of locations to choose from depending on your style. Whether you pick the bustling tourist attraction Montego Bay, the resort port of Ocho Rios, or the more quiet and secluded Negril and Treasure Beach, you're bound to enjoy getting married in the Rastafarianism entrenched culture, and laid-back, friendly atmosphere of Jamaica.
13. The Happy Island: Aruba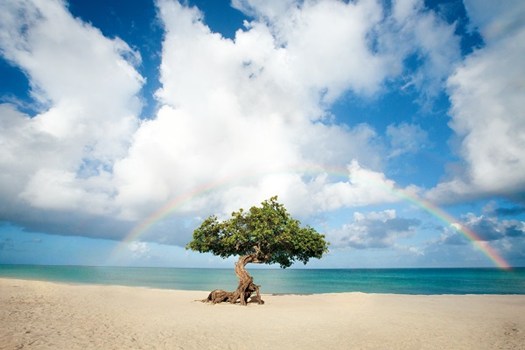 Aruba, nicknamed "The Happy Island," is known for it's exquisite white sand beaches and famous fofoti trees. Eagle Beach and Palm Beach will give you that classic beach wedding you're looking for, while Oranjestad provides a city vibe filled with restaurants, museums, and shopping. Get married on the happy island for a happy wedding.

About Allurez
Allurez is the premier designer and retailer of high quality fine jewelry with a brand name known to royals as well as to the rich and famous. We are committed to providing you with the largest and the finest selection of engagement rings, wedding bands, bridal jewelry, fine fashion jewelry, and certified loose diamonds. Go ahead, browse our store, and find your perfect jewel!