---
Gift Ideas / Jewelry Tips / Wedding
So you just proposed or were proposed to. You're thinking, "Do I really have to get them a holiday gift this year and spend more $$$?"
The answer….YES (unless you mutual decided not to).
But, don't worry you can still say a lot with a little!
Here are our Top 10 Holiday Gift Ideas for your soon to be husband or wife.
For Your Wife-To-Be: 
1.  Instead of getting her more new jewelry- after all she is probably still content with her amazing ring you just gave her-you can get her a Travel Size Jewelry Case. She can bring it along on all your future travel adventure, like on your honeymoon! We love the leather case from our Chloe Collection that comes in either Cream Leather, as pictured bellow, or Black Leather.
2. You can also get her a larger jewelry box like one of our Wooden Upright Jewelry Boxes. She can fill it with all your amazing past and future presents, for years to come.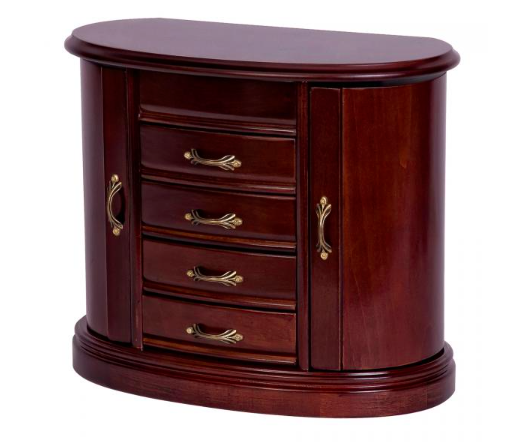 3.  If you love adorning your fiancé in jewelry, and want her to know she will be getting lots more in the future, you might want to select one of our largest jewelry storage options.  A great option is one of our  Jewelry Armoire.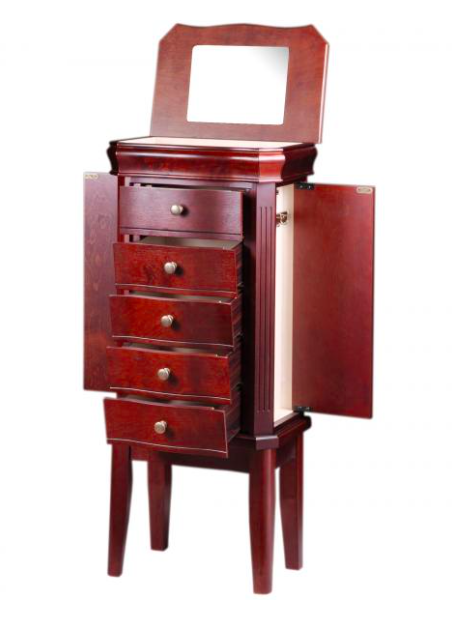 4. Of course, there is always the option of still getting her jewelry. But, you don't want to overshadow her new engagement ring, so try for something like a basic gold or silver pendent. If you are religious, you can opt for simple a  Star of  David or Cross.
5. Start a Charm Bracelet for her. Every holiday season, from now on, you can get her a new charm. This will start a wonderful new holiday tradition for the two of you!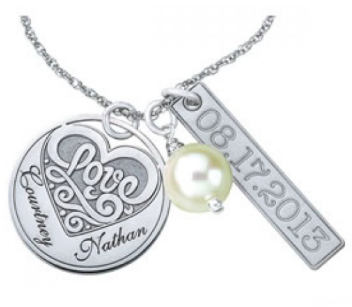 For Your Husband- To-Be: 
1. What better way to celebrate your engagement and love during the holiday season than with a gift that can be used on your wedding day. A great gift for your husband to be are cufflinks! We love the idea of Infinity Symbol Cufflinks, worn by the groom on his wedding day- symbolizing your infinite lasting love- corny we know, but true!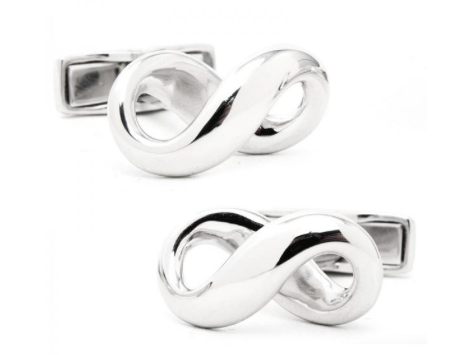 2. Does you future hubby already have too many cufflinks? Well then, how about a display case to store them all?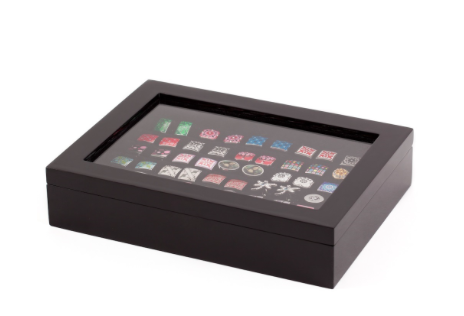 3. It is often a customary for the future-bride to buy her future-husband a watch, as an engagement gift. If you have not already fulfilled this timeless tradition the holidays are a great time to gift your future hubby an exquisite watch. We love the Invicta Men's Watch Collection from Allurez, the collection has phenomenal pieces ranging from every-day to special occasion watches.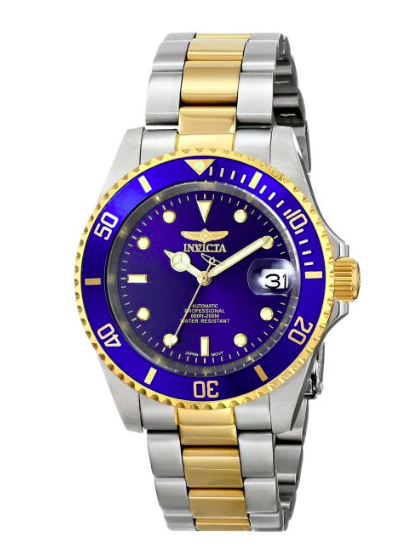 4. Already got him a beautiful watch? Might we suggest a watch winder to display and take care of his new watch. Watch winders can range from simple and classic like the Rapport London Walnut Burr Wood Single Watch Winder to extravagant and technical like the Rapport London Optima Time Capsule Single Watch Winder.
5. Last, but certainly not least, you can give him a little  of everything, a Watch and Cufflink Box. We love our a brown leather box that is scratch proof, to protect your loved ones precious pieces.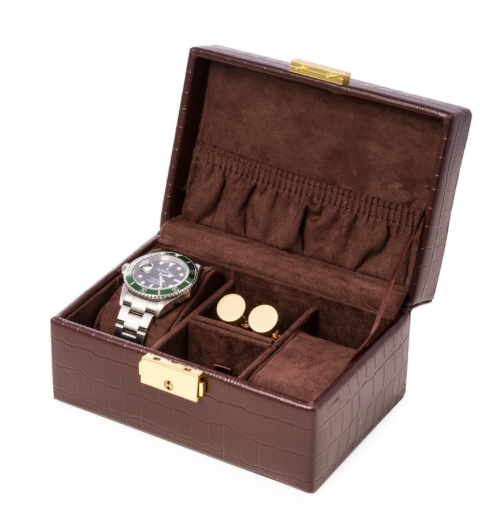 Be sure to visit our website for more holiday gift ideas this season!

Happy Holidays to All!