---
Bridal Jewelry / Jewelry Tips / Stone Reset
Trying to figure out how to incorporate your "something old, something new, something borrowed and something blue" into your wedding day attire can be difficult.  However, accessories can be the perfect way to seamlessly integrate these lucky charms. What better way then to complete the most important outfit of your life than to accent it with these items of timeless bridal tradition.
Allow your accessories to highlight your look!
Here is a list of some of our suggestions:
Something Blue and New
On your wedding day, you have a lot going on -the centerpiece being your dress, of course! Its important to delicately compliment your look and not over power your dress. A great idea for something blue is a simple Blue Sapphire and Diamond Evil Eye Ankle Bracelet. This piece is ever so subtle, not to mention is a great piece that you can continue to wear.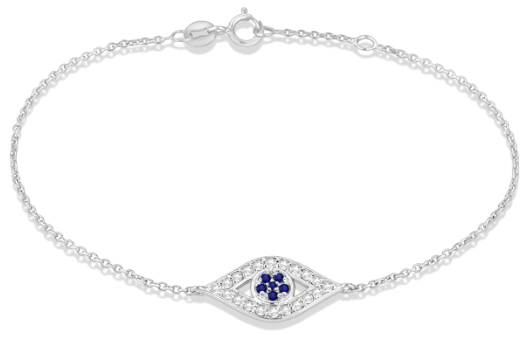 Something Borrowed
Give each of your bridesmaids a pendent and then on your wedding day borrow them to wear on an anklet- like the adjustable charm anklet in 14K gold seen bellow. An anklet with charms from all of your bridesmaids, how cute! They will get a unique and special gift to remember the special day and you can check off your something borrowed.
Added Bones: Your anklet is new, make one of the charms blue, and check off three components at the same time!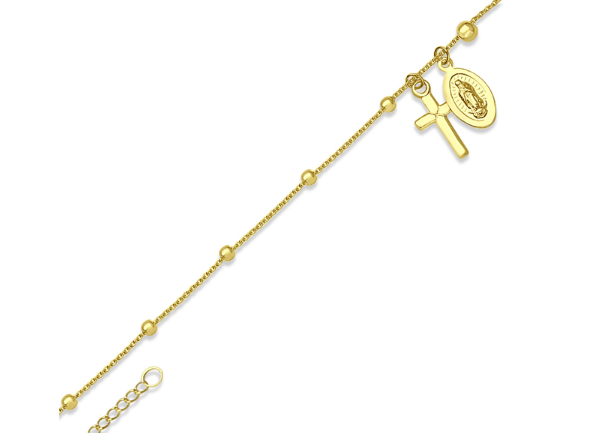 Something Old
Something old doesn't have to always be a unique family heirloom. How about considering jewelry you received as a child that no longer fits? Reinventing any "old" piece of jewerly can be a great addition to your bridal accessories. Pick your favorite piece and send it to Allurez for Diamond/Stone reset.
Added Bonus:  You can even use this method to create a one-of a kind piece that is something old, something new, and blue by reseting and adding any type of blue stone, such as sapphire to your new piece.
Last, but certainly not least, at Allurez you have the option to customize just about anything. Take advantage of our custom design services and create one-of-a-kind jewelry for your special day!.